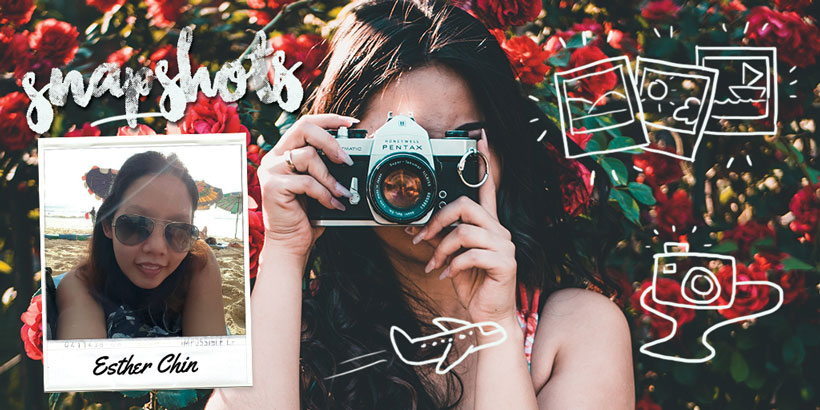 One of my most favourite trips was over Chinese New Year this year. I usually head back to my hometown island of Penang to spend time with the family for the break, but this time I decided to skip the hometown festivities, and instead packed my bags for a nine-day trip to Vietnam with friends. We spent two days in Ho Chi Minh City (HCMC) before moving on to Phu Quoc, a Vietnamese island off the coast of Cambodia, where we stayed for the rest of the trip.
Having grown up in Penang, I'm very much an island girl and find myself drawn to beach destinations when it comes to choosing places for holidays. While HCMC has its fair share of historical attractions and delicious food, it's when I got to Phu Quoc Island that I felt my vacation actually began. For anyone planning on making their way to this island, here are six things I would recommend putting on your itinerary:
See: Rach Gia pier during sunrise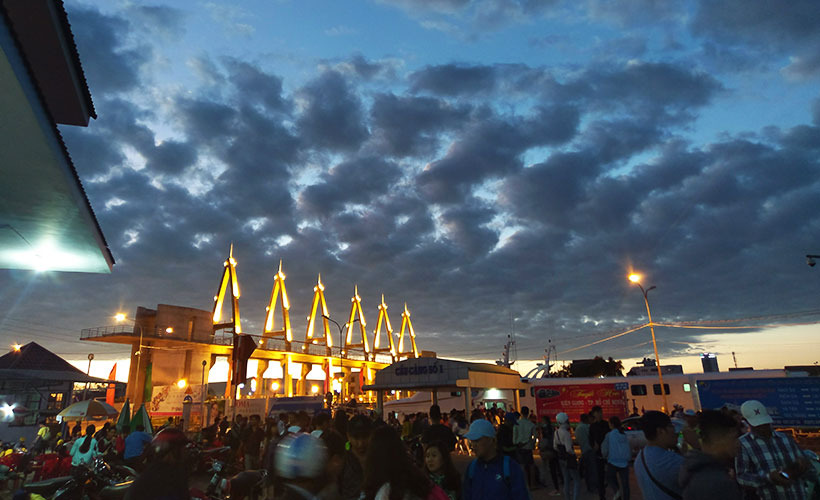 There are two ways to get to Phu Quoc from Ho Chi Minh City – either by a direct flight or via a bus and ferry ride. We took the 11pm bus from HCMC and reached the pier at approximately 5.30am. Our ferry to Phu Quoc Island was at 7.30am. While we waited to board, we were treated to a magnificent sunrise. For anyone considering getting to Phu Quoc by bus, I recommend timing your trip similarly; it'll make a great start to your beach holiday.
Do: Laze on Long Beach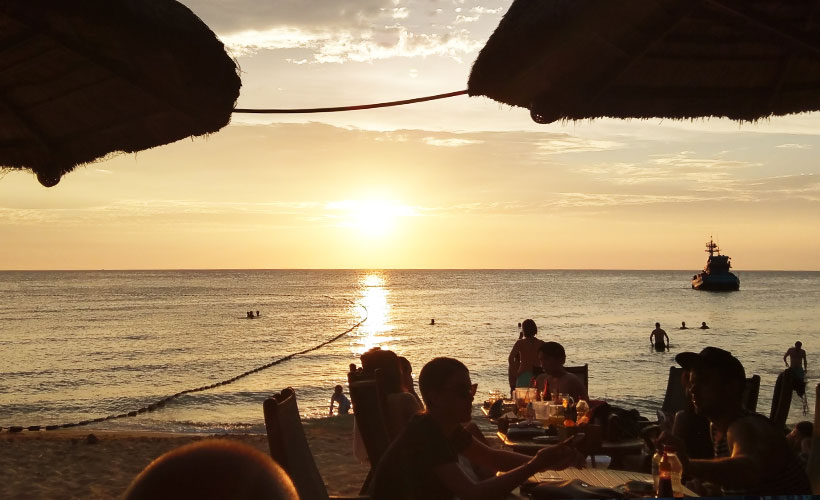 Right after checking in at Diadem Resort, we head to Long Beach, a five-minute walk away. If you'd rather not tan or swim, there are quite a number of cafés and bars situated along the beachfront, suitable for lunch, dinner and drinks before or thereafter.
See: The abandoned art structures at Sunset Sanato
Held annually since 2016, EPIZODE is an 11-day music and arts festival that starts on New Year's Eve. Last year's edition was held on Bai Truong Beach from 31st December, 2017 till 10th January, 2018. In preparation for the festival, art structures by local and international artists are erected along the beachfront, and to date, have yet to be taken down. The abandoned structures at Sunset Sanato Beach Club make a great stop for those keen on getting Insta-worthy shots.
Do: Treat yourself to a seafood meal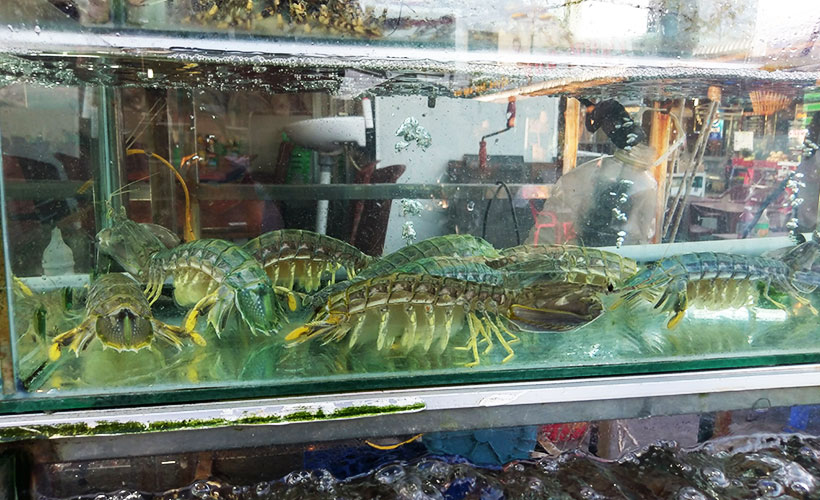 As with many other island destinations, seafood here on Phu Quoc is a must-eat. Phu Quoc is particularly known for its fresh, decently-priced seafood. You'll find seafood restaurants located at various areas across the island. My personal favourite from this trip, which was recommended by the staff at Diadem Resort, was Quan An Thien Thanh (Thien Thanh Seafood Restaurant) located in Duong Dong. The girls and I enjoyed our meal so much the first night that we decided to eat there again on our last one there.
Do: Shop at Phu Quoc Night Market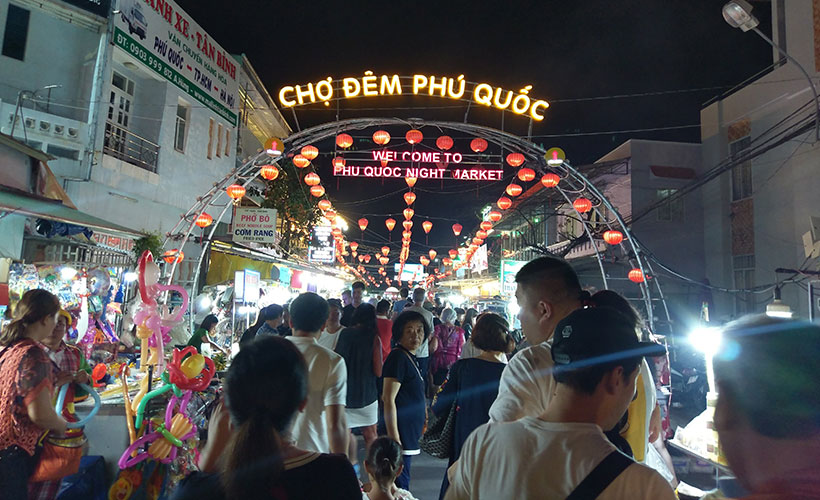 If you're keen on doing some shopping, whether for yourself or friends and family back home, head to the Phu Quoc Night Market (previously known as Dinh Cau Night Market). Situated in Duong Dong, it's the island's largest town with Phu Quoc pearls seeming to be the most sought-after souvenir. The night market is the island's most popular attraction and gets extremely busy after sundown. Other than shopping, this is also the best place to sample the island's street food and local craft beer.
See: The neighbouring islands
While Phu Quoc Island itself has much beauty to offer, it's worth spending a day hopping around the neighbouring islands. We booked a boat tour which took us to Dam Ngang Island (Gam Ghi Island) known for its untouched beaches and abundant coral ecosystem. Later, we drop by May Rut Island where to go coconut-picking and laze on hammocks. Both these islands are also popular for its clear blue waters.
All photos courtesy of author unless otherwise stated.

---
 Snapshots is our photo essay section, where we ask readers to share a curation of their favourite images to tell the story of their city or a destination they have travelled to. We welcome contributions from readers; if you have a photo story to share, email editor@zafigo.com and indicate 'Snapshots' in the subject line. Published submissions will receive a token sum from us. 
Get all the latest travel stories from Zafigo. Follow us on Facebook, Twitter, and Instagram.