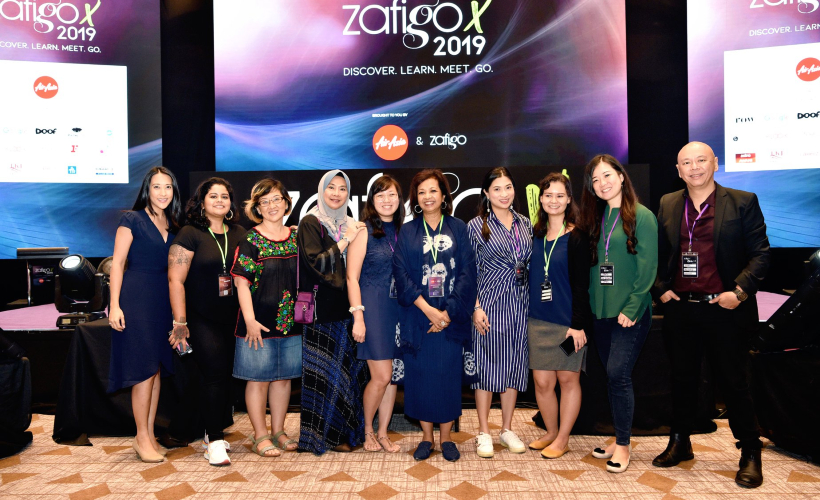 Dear Zafigoers,
Is it possible to avoid all this bad news that 2020 has dumped on us? At the moment it seems there is no way of escaping the COVID-19 virus, at least not the news about it that dominates our TV screens, radio waves, and social media.
At Zafigo, we have been celebrating the freedom to travel and greater human mobility made possible, especially for women, by the economic and social development of many countries in Asia. Sadly these are also the reasons why the coronavirus is spreading so rapidly.
Our lives are being circumvented by this tiny virus in ways we have never seen before. We have had to minimise socialising, avoid crowded places, curtail travel, and re-focus on our personal hygiene habits. I have had three cancellations just this week, from an 85th birthday party to an International Women's Day event, and most sadly, a weekend in Sri Lanka to attend the wedding reception of a close friend's daughter. I am still holding on to some other trips, especially one in July when both my daughter and I will graduate from our respective recent studies. This is still up in the air, if you will pardon the pun.
But these are small sacrifices compared to those made by the many thousands of frontline workers in clinics and hospitals throughout our countries. Many of them are women. Although generally more men have been diagnosed with COVID-19, women are particularly susceptible because so many are caregivers. They are nurses caring for patients in the hospitals, as well as wives, mothers and daughters caring for the ill at home.
The pandemic has hammered businesses in so many unprecedented ways – cancellations of airline and hotel bookings, and social and sporting events – all leading to huge losses. Do spare a thought for the many women who may lose their often already very low-paying jobs, due to businesses closing down. Malaysia Airlines, for example, has told 13,000 of its employees to take three months' unpaid leave. How would they feed their families and pay utility bills without salaries?
The possible upside of this is that women with online businesses may thrive, provided they are not dependent on imports from overseas.
At Zafigo, as a website that encourages women to travel, we realise that this has become a sensitive and perhaps inappropriate subject. We are committed to keeping you updated on the latest travel-related COVID-19 news as we get them. We hope to also provide you with tips on how to cope with this pandemic, whether you are abroad or at home. And as we don't want to just be all gloom and doom, we're also trying to provide ideas on what to dream about for the time when this pandemic is over. Which it will be one day soon.
Meanwhile, I wish you all good health, stay safe, and keep washing those hands!
Cheers,
Marina