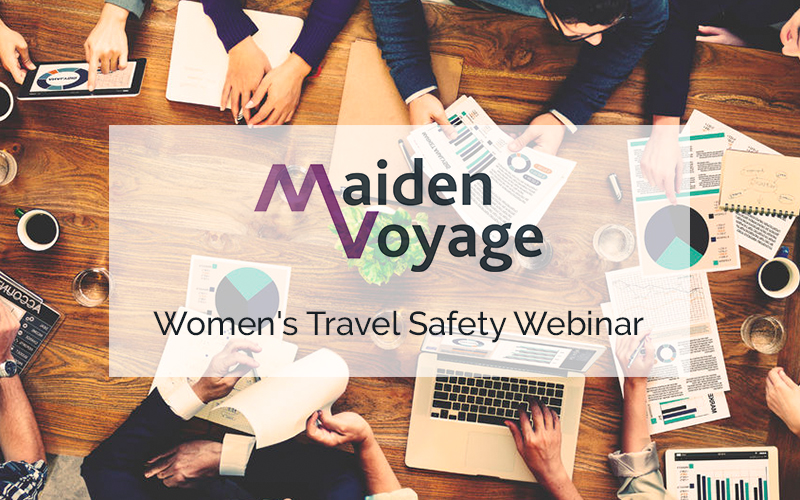 The prospect of business travel to countries like London, Paris, New York or Hong Kong may sound glamourous, but the reality is often quite different. Research has found that most women on a work trip spend lonely evenings in the hotel room instead of exploring the exciting new country that they are in.
Women are also not comfortable being the subject of unwanted attention, and end up spending lonely evenings working in their hotel room. Furthermore, legal and cultural restrictions often differ for women travelling to certain destinations while personal safety concerns can increase stress levels and decrease abilities to perform effectively.
Cue the launch of Maiden Voyage, a network designed for ladies to connect and meet other female professionals in the city through a secure website. They believe that staying in and ordering room service is a missed opportunity, and aim to make travelling safe, liberating and exciting for women.
In conjunction with International Women's Day, Maiden Voyage will be conducting a free Women's Travel Safety webinar on making your business travels safe, sociable and glamourous again. In this 45-minute webinar, founder Carolyn Pearson will guide you through:
 Making the most of your business trips while keeping safe at all times
 Legal and cultural restrictions you might face when travelling to a new territory 
 Top tips on hotel safety 
 How to avoid becoming a victim of kidnapping
 You will also learn how to get hotel upgrades, how to connect with other female business travellers who are heading to the same city, and how to access ambassadors who can share local secrets.
There will be two sessions on the 8th of March 2016:
| | |
| --- | --- |
| Session 1 – 8.00 UK Time | Session 2 – 18.00 UK Time |
| GMT 8:00 | GMT 18:00 |
| HKT 12:00 | EST 13:00 |
| AEDT 19:00 | PST 10:00 |
| IST 12:30 | |
In Malaysia, Session 1 will be held at 4:00 pm, while Session 2 will be at 2:00 am the next day (9 March 2016).
To book a space and for more information, head to https://www.maiden-voyage.com/Feature.aspx.