With a host of sandy beaches, rugged moorlands, and even a spectacular island, trips to North Devon don't have to be limited to expensive theme parks. Here's a list of eight other wonderful places to visit while you're in the area:
1. Exmoor Zoo, Barnstaple
Primarily a conservation centre rather than a big city zoo, the primary attractions here tend to feature the smaller critters, such as otters, wallabies, and spiders. That's not to say that larger creatures are entirely absent. A star inhabitant is the zoo's black leopard that's one of five of the species remaining in captivity in Great Britain. Some believe this leopard to be the area's infamous 'Exmoor Beast'.
Other creature features include lynxes and lemurs, but it's with the snakes and spiders that bolder visitors can really get up close and personal, with opportunities to participate in handling sessions and learn from public talks and feedings. Trails around the zoo provide information about all the various species and habitats, and the particularly inquisitive can even register to become a zookeeper for a day (those under 15 years old are limited to half-days only).
2. The BIG Sheep, Bideford
It might not be the most obvious theme for an amusement park, but this dedication to all things sheep surprisingly offers a host of entertaining activities for the whole family to enjoy. In addition to the basic sheep shearing, horse whispering, and lamb feeding opportunities, there are rides too! There are a total of eight rides you can hop on, including a farm safari, self-driven tractors, and pony rides.
Garnering the most attention, however, is undoubtedly the park's daily sheep racing. Just be careful not to squander all your 'ewe-ros' (seriously, that's the park's inspired currency) at once while placing a bet. Meanwhile, adults in need of refreshments after all that farm-related fun may well wish to retire to the on-site brewery, or indulge in a cream tea at the Barn Café.  
3. The Tarka Trail
Whether you plan to bike the entire 30 miles in search of Henry Williamson's much-loved Tarka the otter, from his 1927 novel, or opt for one of the more easily-managed shorter sections, this entirely traffic-free cycle route offers plenty of tranquil beauty. Pedestrians and cyclists alike can access the trail's various landscapes that include forested river valleys, rugged coastal cliffs, and sandy beaches.
Along the relaxed six-mile trip from Braunton to Barnstaple alone, there's ample opportunity to otter-spot on the banks of the River Taw and see wildfowl among the mudflats. You can also take advantage of a downloadable audio guide to discover more about the wildlife, history, and heritage of what was formerly a railway line. The trail is comprehensively marked and mostly tarmacked to ensure ease of access for all ages and fitness levels.
4. Woolacombe Beach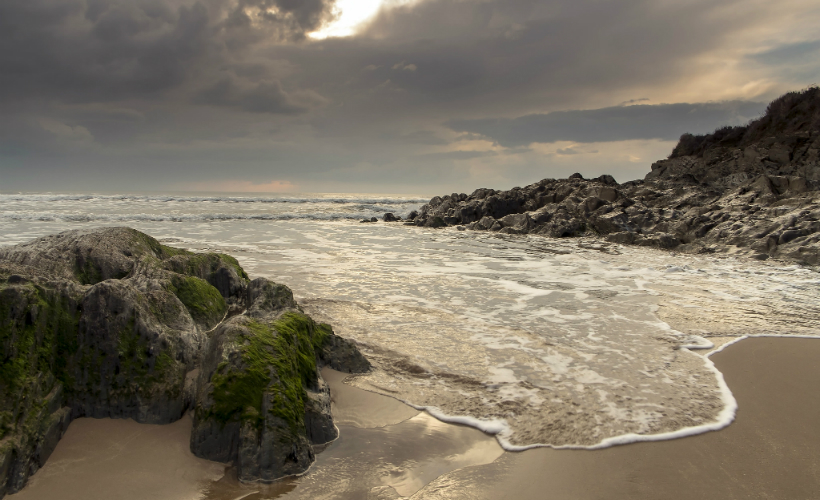 The three miles of Woolacombe's gently-sloping sands have consistently been recognised as one of Britain's — and Europe's — best beaches.  Lying at the mouth of the combe in Mortehoe, Woolacombe is hailed for its excellent surf. Lessons can be taken by children as young as eight-years-old, while those even younger can get started with a boogie board.
For something different, the Nick Thorn Surf School also offers coasteering trips, giving all ages the chance to scramble, swim, and rock-jump their way around the coastline. Any family members less attracted by the wide range of water-based activities may find solace in the ever-popular pirate-themed crazy golf course. Meanwhile, families with canine members are advised that only one side of the beach is open to dogs. Also, finding dog-friendly holiday cottages is very easy in Exmoor.
5. Tunnels Beaches, Ilfracombe
It may come at a price, but for an alternative beach experience, it's hard to beat this private cove. Access to this stony/dark sand beach is via four tunnels that date back to 1823. As you make your way through, you'll notice that they're lined with period memorabilia and a host of interesting information panels.
Once at the beach itself, kids can take a plunge in the Victorian tidal pool, explore smugglers' caves, and mosey around the rock pools. The facilities are top-notch too, and include a family restaurant, play hut, shop, and award-winning toilets.
If anyone's considering tying the knot at some point, Tunnels Beaches doubles as one of the most unique and stunning wedding venues in the whole country. Visitors should note that on the day of a wedding, access to certain areas of the site will be re
6. Lundy Island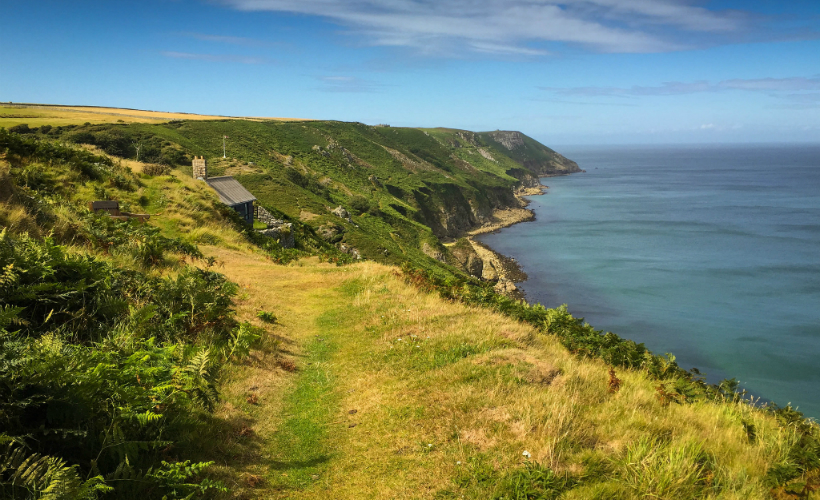 An 11-mile Bristol Channel ferry crossing separates the mainland from the three-mile long, half-mile wide Lundy Island. Essentially, the island's a 400-foot granite outcrop that offers incomparable sea views. While it may be relatively small, with a resident population of just 28 according to recent tallies, don't make the mistake of assuming there's little to do or see here.
After getting off the ferry, visitors will quite quickly see why the habitat has been compared to Galapagos. It's paradise for walkers and, in addition to the breathtakingly rugged backdrop, there are 42 scheduled monuments and a handful of listed buildings to be found. Kids over 10 and adults alike will love the warden-led snorkel safaris and rock pool rambles on offer, while a 'letterboxing pack' will give clues to get you rambling all over the terrain. All these activities can be arranged at the island shop.
Simply bringing binoculars along with you will bring a diverse selection of wildlife into view, potentially including the bright-beaked puffins that gave the island its name, Soay sheep, feral deer, and all manner of seabirds. Bear in mind that if you have strollers and young children, it's a taxing climb up to the cliffs from the boat, but once there, the terrain levels out.
If a further 147 steps sound like fun, keep ascending to the old lighthouse for the ultimate island views out over Devon, Cornwall, Wales, and Somerset. Most visitors take day trips to Lundy, but for overnight stayers, there's a total of 23 holiday properties and a campsite available, mostly in the south of the island.
7. Roadford Lake, near Okehampton
As Devon's biggest water sports centre, Roadford offers visitors the chance to enjoy expert windsurfing, sailing, or kayaking tuition, go angling, or just rent a rowboat and explore the 730-acre lake at your leisure. Meanwhile, out on dry land, there's all that shoreline and forest trails to amble around, in addition to cycle paths and high ropes, plus a visitor centre boasting interactive exhibits.
8. Arlington Court, near Barnstaple
Horse-lovers will revel in the magnificent Arlington estate with its stables of shire horses to be patted, and horse-drawn carriages providing trips around the beautiful gardens.  Visitors can also admire the museum's collection of fine carriages that were once owned by lords and ladies, while model ships, shells, and pewter can be seen in the stately Regency house. Children will love to spy through the bat cam, hunt for geocaches, or follow quiz trails across the lawns, flower meadows, and valley woodlands. After all that excitement, families can refresh and refuel with a choice of the Victorian tea room's platters, using fresh produce picked directly from the gardens.
Get all the latest travel stories from Zafigo. Follow us on Facebook, Twitter, and Instagram.