Not long till Christmas! If you haven't thought about a sweet treat to end the Christmas meal with, we've got you covered with our last-minute Christmas desserts that are guaranteed to save the day.
Elevete Patisserie and Gula Cakery, two popular local bakeries, have expanded their holiday offerings to include everything from cupcakes and croissants to macarons and brownies — all decorated for the holidays. So, if you're looking for something to serve in a hurry, here are our top picks.
Take guests on a voyage with Elevate Patisserie
In addition to their regular offerings, Elevete Patisserie has introduced a special Christmas cake trio called the Gâteaux de Voyage. These miniature versions of their signature cakes are excellent for gift-giving, unexpected guests, or a little self-indulgence at home
1. Grandma's Fruit Cake with Biscoff Ganache, Apricot Glaze
Your Christmas parties won't be complete without some delicious fruit cake. A twist on the classic Grandma's Fruit Cake, this fruit cake is made with a blend of fruit that's been soaked in orange juice, walnuts, and cinnamon, and then stuffed with Biscoff ganache and glazed with apricot.
2. Christmas Nutella Stacked Brownies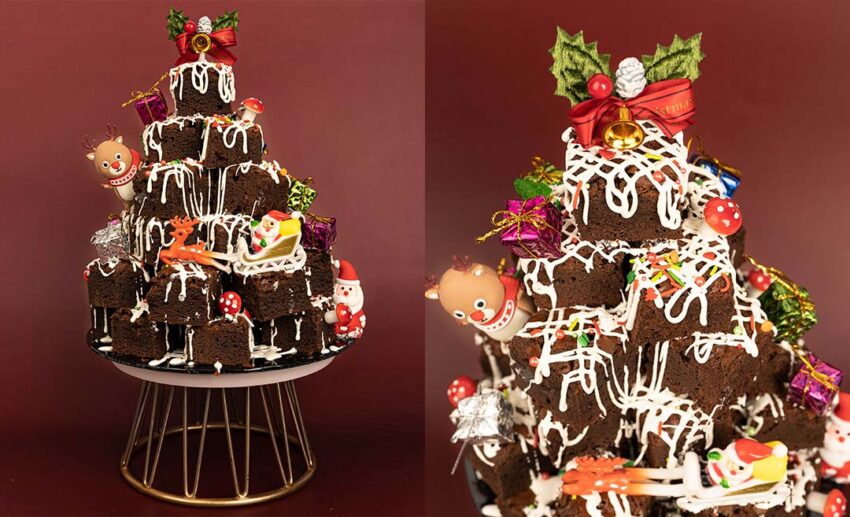 The Christmas Nutella Stacked Brownies is a show-stopping treat that will undoubtedly attract the attention of many, and they can be prepared in advance, taking the worry out of preparing a dessert on Christmas day.
Nutella brownies, cut into 36 squares, are stacked and decorated with holiday trimmings to create an 8-inch-tall cake. Perfect for a lavish gift or dessert table centrepiece.
3. Christmas Macaron Tower and Macaron Wreath
Love macarons? We do too! The Christmas Macaron Tower and Macaron Wreath are two more eye-catching treats that will stand out on your dessert table. Macarons in Red Velvet and Chocolate Mint flavours are adorned with fresh fruit like cherries and blueberries for a delicious and visually appealing presentation that's perfect for sharing.
Address: No. 12, Jalan SS 26/13, Taman Mayang Jaya, 47301 Petaling Jaya, Selangor.
Tel: +6018 370 3770
Tarts and pastries galore with Gula Cakery
To mark its seventh year, the ever-popular local bakery Gula Cakery introduces a new line of buttery, flaky croissants as a tribute to the founder's time spent learning the art of baking in France. We think they're a perfect complement to your Christmas morning cheese boards! And how can you go wrong with tarts for a brunch time dessert or teatime treat?
With so six outlets to make your purchase at, you can easily drop by or pre-order and collect whatever tickles your fancy.
1. Flaky and sweet croissants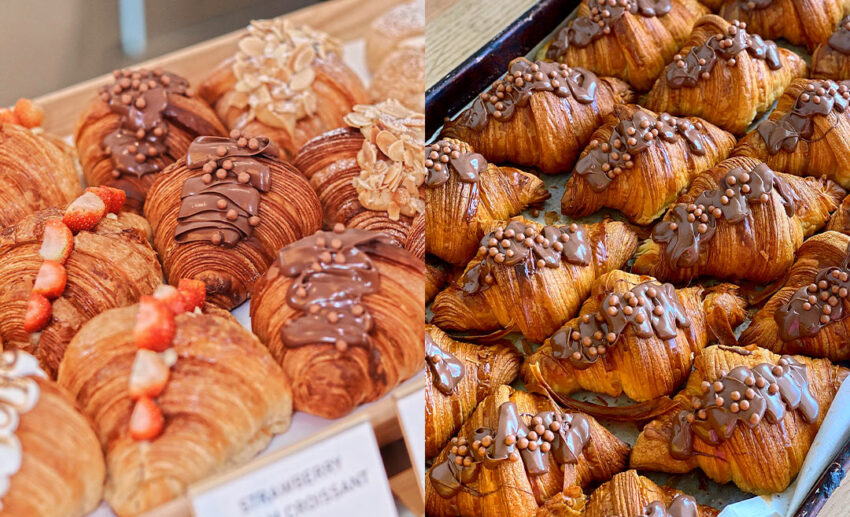 Gula Cakery's new Caramel Almond Croissant, Strawberry Cream Croissant, and Nutella Chocolate Croissant join Gula Cakery's existing selection of viennoiserie treats, all of which are cooked to a golden ratio of crunchy and flaky perfection on the surface and cloud-soft and warm bliss on the inside. Priced at RM15 each.
2. Delicious tarts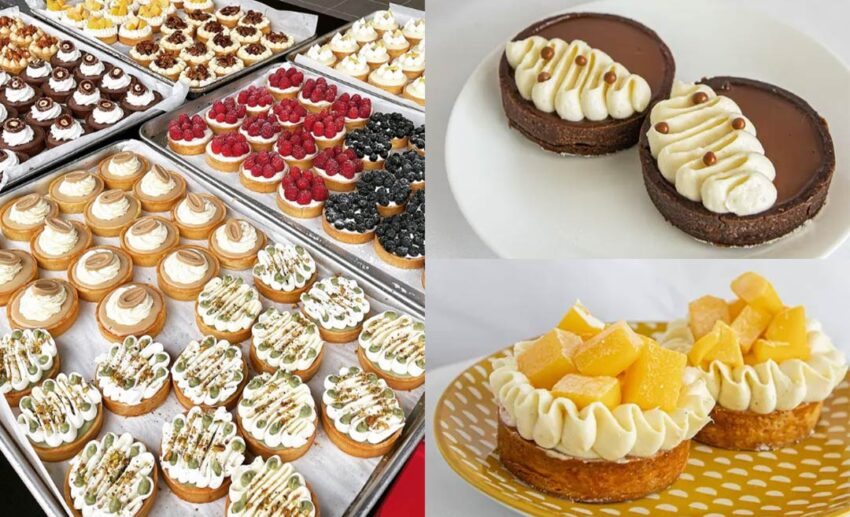 You'll be spoilt for choice as Gula Cakery's delectable tarts come in a whopping 12 flavours, all fragrant and fresh. Classic flavours like Dark Chocolate, Lemon Cream, and Strawberry are among them, as well as a plethora of brand-new flavours like Ferrero Rocher Crunch, Heavenly Pistachio, Nutty Macadamia, and more.
Address: Gula Cakery KL East Mall, LG-27, Kuala Lumpur, Selangor, Malaysia, 53100
Phone: +60 16-604 0977
*All images courtesy of respective bakeries.