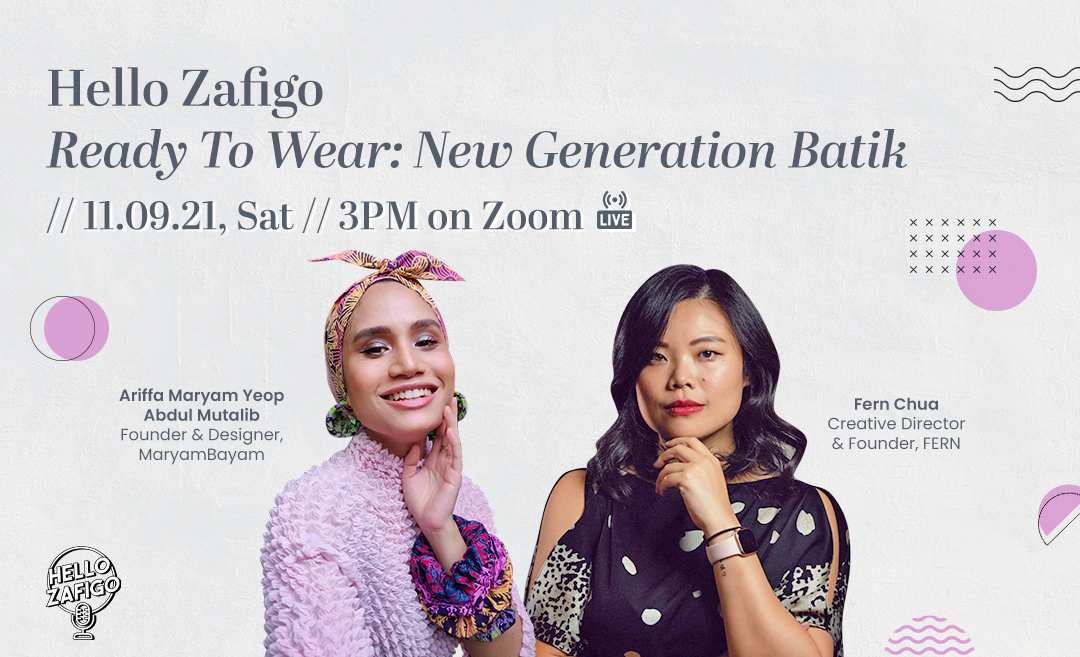 The fashion scene in Malaysia has gradually grown more prominent over the years, thanks to great designers like Melinda Looi and Farah Khan who have helped make a name for us. It is also undeniable that fashion trends are ever-changing and creators are constantly hard at work discovering, reviving, and modernising traditional wardrobe pieces for a whole new generation.
For a cultural mosaic like Malaysia though, where each ethnicity has its own unique garb, how do we assimilate contemporary designs while staying true to our rich culture and heritage?
This 11 September at 3pm, Malaysian designers Ariffa Maryam Yeop Abdul Mutalib and Fern Chua, who are known for their use of batik, chat with returning guest host, Eliza Thomas about how each of their brands incorporate a sense of Malaysia into their designs. All this while adding modern twists and trends to not just suit different style aesthetics, but generations as well.
About Maryam Mutalib
Born and bred in Kampung Chalet, Negeri Sembilan, Malaysia — Maryam's background started out in Culinary Arts in preparation of taking over the family business, but her love for fashion remained. Somewhere down the line, Maryam fell deeply in love with Batik, and all things related to it, and so MaryamBayam was born. Maryam, through her work, continues to promote and educate people from all walks of life about the beauty of Malaysian Batik and the rich heritage and culture behind it.
MaryamBayam: Better in Batik
With a focus on preserving the ancient art of batik-making, educating, and honouring the hard work done by skilled batik artisans, MaryamBayam wants to connect people from all over the world with the beautiful craft that is batik and its rich role in Malaysia's history. Each piece is meticulously designed and made to outlast fast fashion trends, thus changing the way we spend on our clothes. A big part of what they do is finding new purpose for scrap fabrics and reducing their overall impact on the environment as part of a commitment to be responsible and caring to our beautiful world.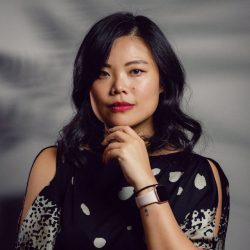 Fern's journey as a designer started with a life-changing car accident that resulted in her left hand being paralysed. While in the process of rehabilitating her hand movement, she decided to learn how to sew, and it was while playing around with fabrics and materials that she fell in love with batik. A few years later, Fern won the Fashion Pitch 2013 awarded by MyCreative Ventures in Malaysia, and her label was launched in 2015.
FERN: The New Batik
FERN is a design house formed to celebrate and rediscover the aesthetic elegance of the ancient fabric art form, Batik. All pieces are luxurious to the touch, and uniquely handcrafted by in-house artisans using only the finest natural  and sustainable materials. The result? Luxury resort wear that will take you through the ages.
Ready To Wear: New Generation Batik
will be hosted on Zoom for FREE. Details of the web session are as follows: 
DATE 
Saturday, 11 September 2021 
TIME
3PM (GMT+8) 
DURATION
60 – 75 minutes

Sign up for the session on Zoom here:
Please note that:
If this is the first time you're using Zoom, you'll need to have the app downloaded on your device. Download it here.
Each session is limited to 100 participants. If you are directed to a Waiting Room and are not admitted within 5 minutes, it means that the session is full. You can only join the session if another participant leaves. You can choose to either wait there for a spot to open up, or head over to our Facebook page where the session will be hosted live as well.
Stay up-to-date on this and future sessions of Hello Zafigo by following us on Facebook and/or Instagram. All past sessions are available for viewing at hellozafigo.com.