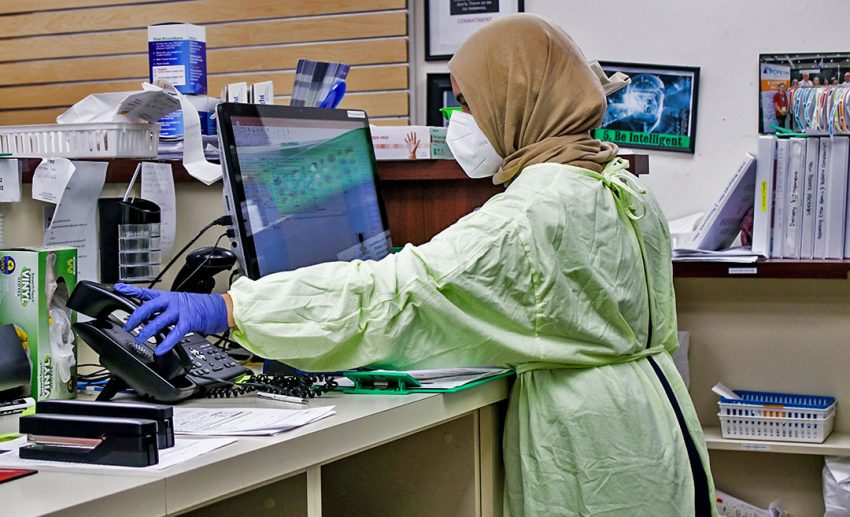 We're barely at the halfway point of January 2021 and already Malaysians have been placed in a brand new Movement Control Order (MCO) just like in March of last year. On 11 January, Prime Minister Tan Sri Muhyiddin Yassin announced that the MCO 2.0 (as Malaysians were quick to name it) would begin on Wednesday, 13 January, and last for two weeks until 26 January. In addition to the MCO 2.0, the country is also now under a state of emergency until August of this year. 
As difficult as this may be for various people, businesses, and the country's economy, these measures are for the overall health and safety of everybody in the country, and should be adhered to to the best of our abilities. Staying home, staying clean, and only going out when absolutely necessary are all required measures for this MCO to be as successful as it was the first time around.
Here is a breakdown of the SOPs and the declaration of emergency so that you have a clearer picture of the dos and don'ts during this period.
Who's affected:
MCO only applies to the following states and federal territories: Selangor, Sabah, Melaka, Johor, Penang, Kuala Lumpur, Putrajaya, and Labuan.
Pahang, Perak, Negeri Sembilan, Kelantan, Terengganu, Kedah, as well as the cities of Kuching, Sibu, and Miri in Sarawak are under the Conditional MCO (CMCO).
Perlis and the rest of Sarawak are under the Recovery MCO (RMCO).
Basic travel rules:
Only two people may travel together in any vehicle.
You cannot travel further than 10 kilometres from your home.
If travelling to a clinic or hospital, then three people (including the patient) may travel together.
What's strictly prohibited:
Interstate travel (nationwide ban) and tourism activities.
Face-to-face meetings, seminars, conferences, talks, exhibitions, training, workshops, seminars, conventions, etc.
Weddings, engagement ceremonies, receptions, religious events, reunions, birthday and anniversary parties, etc.
Night markets/bazaars.
Clothing stores.
Self-service laundries.
Opticians.
Hair salons and barbershops.
Spas and reflexology centres.
10. Tuition and extra-curricular classes (music, dance, art, revision, language, etc.).
11. Night clubs, pubs, theme parks, indoor playgrounds, cinemas, karaoke centres.
12. Live events, performances, and concerts.
13.Gyms, and sporting events/championships/activities that involve large groups.
What's allowed:
Childcare centres and private kindergartens catering to working parents.
Jogging (no more than TWO people together, and only within your neighbourhood), and cycling (alone, no further than 10 kilometres from your home).
Going out to buy groceries, food, medicine, and other basic necessities.
Going to the clinic or hospital.
Amenities and their operating hours:
6am-8pm: Restaurants (no dine-in; take-away or delivery only), sundry shops, convenience stores, pharmacies, supermarkets, veterinary clinics and pet supply shops, laundry shops (except self-service laundries).
6am-10pm: Petrol stations (except those along highways).
7am-2pm: Daily and farmer's markets.
12am-6am, 11am-4pm: Wholesale markets.
24 hours: Hospitals, clinics, medical labs, petrol stations along highways.
Regular hours: Banks.
Exceptions:
Essential service workers are allowed to travel for work but necessary documentation is required.
The two-to-a-car rule does not apply to parents sending their children to childcare or kindergarten facilities. In this case, the number of passengers is restricted to the vehicle's maximum capacity.
Only five economic sectors (agriculture, commodity services, construction, manufacturing, and trading) will be operating, but with strict SOPs in place, and only 30% of management staff are allowed in the office. All other staff in all other sectors and industries are required to work from home.
Students sitting for major examinations (SPM, SVM, SKM, STPM, STAM, DVM, and other international equivalents) are allowed to attend school with strict SOPs in place.
In addition to MCO 2.0, the Yang di-Pertuan Agong has also declared a national state of emergency until 1 August 2021 (or possibly earlier, but only if we get the COVID-19 spread under control). Some important points to note about the emergency is as follows:
There will be no curfews or shutdowns.
The government will continue to operate as usual but there will be no parliament or state legislative assemblies.
There won't be elections held at any level (general, state, or by-elections).
Anybody trying to disrupt government affairs and the country's economy will have strict action taken against them.
An independent committee comprised of members of parliament, members of the opposition, as well as relevant government health experts will be set up.

 
Get all the latest travel stories from Zafigo. Follow us on Facebook, Twitter, and Instagram.
[vc_row][vc_column][zf_post_boxes widget_hide_desc="true" num_post="3″ post_id="36437, 36379, 35907″][/vc_column][/vc_row]