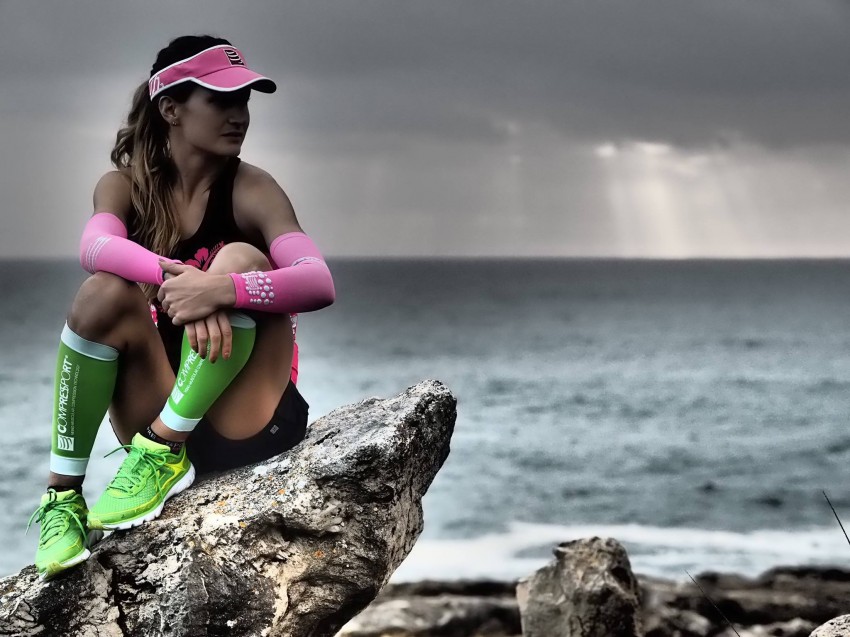 The running bug first bit me back in 2010, having run my first 5km in "The Bridge to Brisbane". Returning to KL in 2011, I set my sights on 10km runs, then half-marathons and finally found the courage to run a full marathon in the Penang Bridge International Marathon (PBIM). While there are many races around in KL and Malaysia annually, with the Standard Chartered KL Marathon and PBIM being the most famous among runners internationally, the Malaysia Women Marathon or known as MWM is a standout for women runners.
The inaugural MWM was held in 2013, with Kathrine Switzer, the first woman to register and run The Boston Marathon, graced the event with her presence, sharing her training experience, signing copies of her book "The Marathon Woman" and taking photos with the runners who attended.
In 2014, Catherine Ndereba, 4-times Boston Marathon winner and marathon winner at the World Championships of Athletics in 2003 and 2007, was the guest superstar for MWM. Although the pre-race events went smoothly, the race day itself was marred by the sudden re-appearance of the haze, with the organisers coming to a decision to turn the race into a charity run. All the prize monies were donated to charities, a commendable effort for such a boutique run organised by a small team. I sat down with MWM's Race Director, Karen Loh, to find out the spirit behind MWM and what to expect for the coming race, set to be held in Shah Alam, Malaysia on International Women's Day, 8th March, 2015.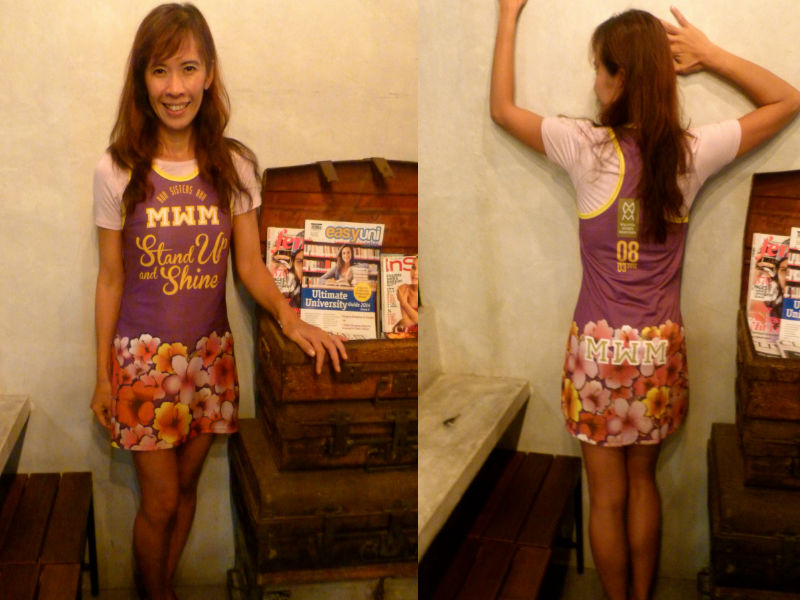 According to Karen, the vision behind MWM was more than to just have another race event in the running calendar in Malaysia. From her experience, ladies who started running often find it challenging to find a group that fits them. I have to concur, being more comfortable with running alone myself; but oftentimes worrying about my safety when I hit the pavements in the wee hours of the morning or in the late evenings after work.
Karen also relayed her experience about being intimidated when she first started running, and although now a sub-4 hours marathoner herself, she felt compelled to get more women to run without worry and share her love for running, thus, MWM was born.
"The Full Marathon categories in most races are still mostly dominated by males, but the numbers have been encouraging," she said. "For an event that is only 2-years old, MWM saw 470 female runners registered for the full marathon category in 2014, 20 more than those registered for SCKL in the same year. I am positive that the numbers will increase for 2015."
In 2015, MWM aims to focus more on inspiring women, not only in running, but using running as a metaphor to achieve anything we want in life, with the tagline "Stand Up and Shine."
There will be no superstar gracing the event in 2015, but there will still be pre-race workshops and talks, with more ladies invited to open up about their experience, allowing every one to be a superstar herself. Guest speakers will include Aida Othman, a Malaysian residing in Dubai who recently ran 537km in stages across the desert to raise funds for prosthetics and Kelly Lim, a female trail ultramarathon runner from Singapore.
Karen hopes that both these women will inspire more women runners in Malaysia, both in running and in giving back to society; as well as to be able to be inspired by their grit and determination as female runners. What truly sets MWM apart is the support for fellow women runners through its running training workshops and pre-race events including talks and expo where running apparel, local and international brands alike, can be found.
People do tend to shop during the expo, so to those international runners coming for MWM, be well prepared! MWM also offers its own collected of feminine merchandise, from vests to running skirts and headbands; with the full marathon finisher item for 2015 being a running dress
"I'd like to see MWM becoming a platform for female runners to find that esteem within them that is ready to come out, and as a group where they can network when they travel to run races around Asia and beyond, " according to Karen.
"Finding one's strength is never without hardships, MWM through its Facebook mentoring group provides guiding support for women who just started running, and reaching out to new runners."
Karen also joked that husbands and partners should be supportive of their significant other who are interested in running, as running is proven to release endorphins and serotonins, ensuring a happy wife/girlfriend! For single women like yours truly, running itself is a boyfriend, and one thats makes me happy with a post-run high. Through MWM, I have found a platform for women to run together, and no longer having to depend on men to go out with for long runs over the weekends.
For registration information, runners can visit the MWM website at mwmarathon.socxs.com, and travel packages for those outside of Malaysia can be found at www.tourismselangor.my. See you on International Women's Day, 8th March 2015 at Shah Alam, Malaysia!