One of the things I love when I travel in the sense of excitement of experiences undiscovered, and in the earlier days of my travels the wonderful were often accompanied by faux pas and blunders that could have been avoided if I had known better.
As I explored the world more, travelling for work and sometimes to get away from work, one of the most interesting (and fun) things I do before any trip, is to ask my friends and research as much as I can about my destination – especially on things I should be aware of as a woman, and what not to do when I'm there. (Having a personally harrowing experience in Siem Reap, my brush with some local gangsters in Bangkok and almost losing a project I was working on as I got lost in Beijing were definitely good inspirations for me!)
Most travellers would often google up the Top 10 things to do, the best places to shop or unmissable local food to try. But for me, what to keep an eye out for especially as a single woman is as important in getting the most out of each place my heels or my hiking boots land on.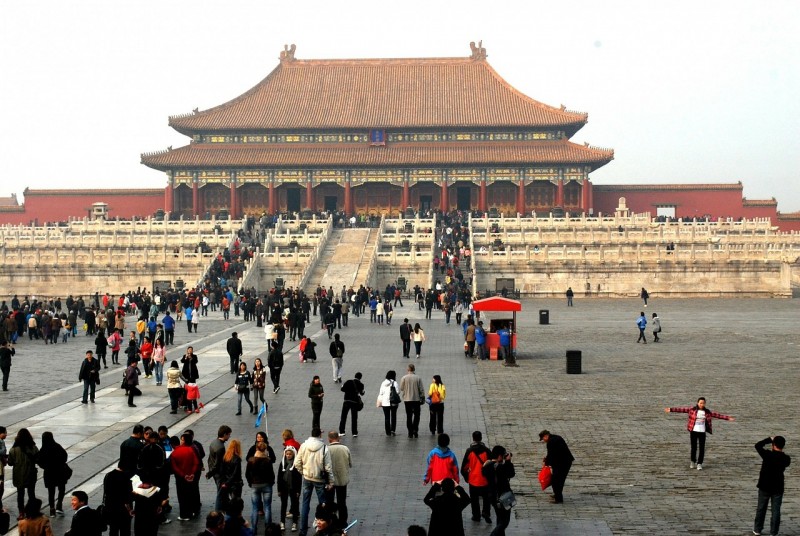 Beijing, the capital of China, has a history that can be traced back to over 3000 years ago. In Chinese, Beijing translates to "North Capital". It's big, it's loud and some of the historical sights, like the Forbidden Place, the Summer Palace and the Great Wall of China, are simply breath-taking.
But if you're planning your first ever trip to Beijing, Lonely Planet's Anita Isalska shares some very good advice on what NOT to do.
These are my favourite excerpts and the most useful "fails" to avoid from her list:
Building a huge Beijing bucket list

We know, you want to see it all. But take it from a writer who nearly collapsed into her hotpot after trying to cram temples and palaces into a packed day of eating, drinking, shopping and hutong crawling. It sounds counterintuitive, but making the most of your time in China's capital means paring it down.

With security checks, maze-like subway transfers and huge distances, Beijing has a way of eroding the hours if you're unfamiliar with the city.

Tackle Beijing by neighbourhood. The Forbidden City and Tian'anmen Square are the classic pair; the Summer Palace needs a full day to do it justice; 798 Art District requires a hop by subway and then a bus, so allow a full afternoon. For day trips, set out early and come home early if you want to avoid the wrath of the real Chinese dragon: Beijing rush hour traffic.
On my first trip to Beijing, I allocated 2 to 3 hours at the Forbidden Palace without planning for the sheer number of nooks, crannies, gardens and smaller courtyards I would end up lingering in, and I ended up chasing daylight. So do plan for more time, especially in getting from one location to another, in exploring the sites and to sit down and give your feet a break in between.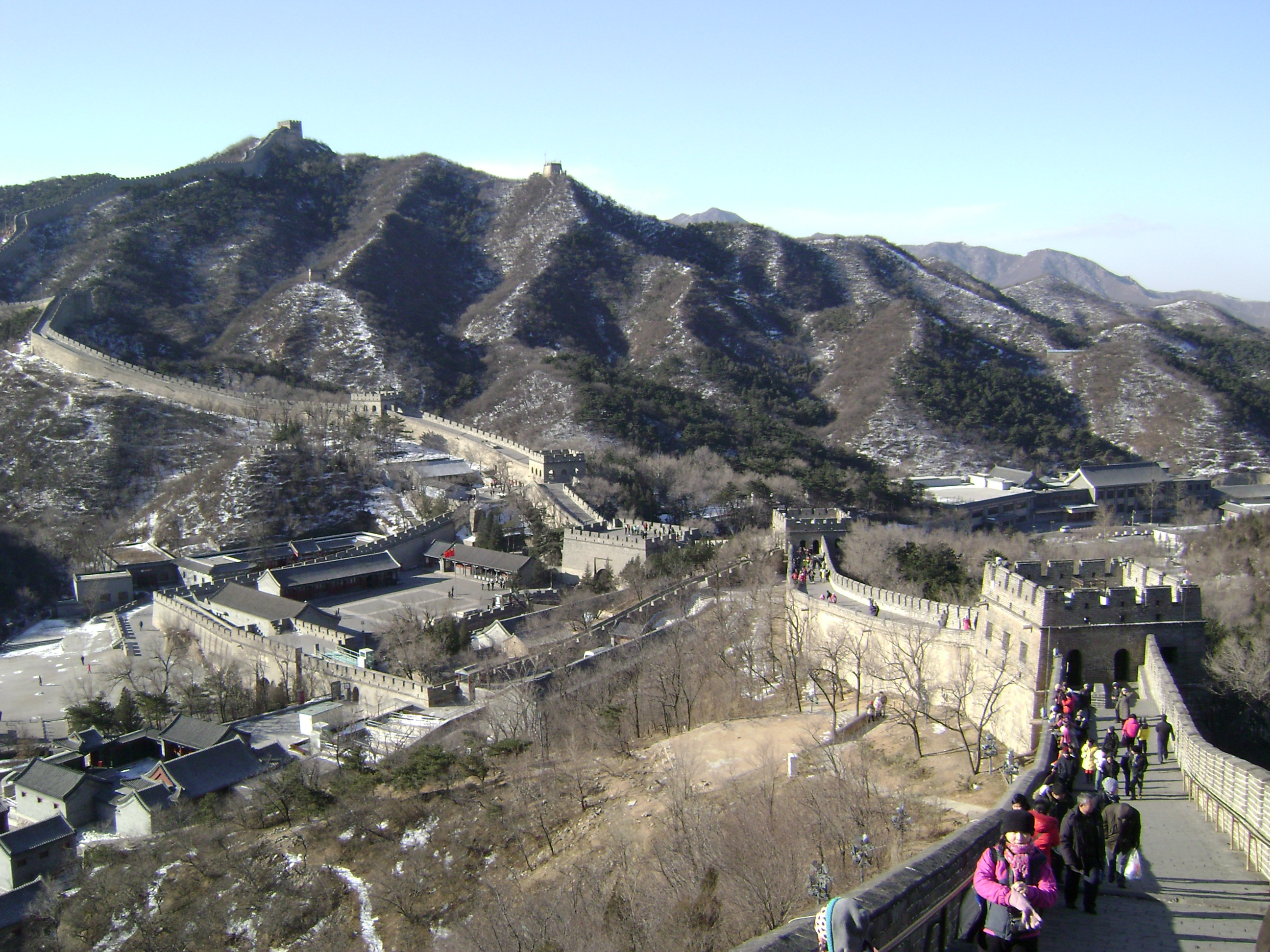 Being shy at queues and crossings

Once the third, then fourth, person slips in front of you in that bathroom queue, you'll realise it's time to sharpen your elbows. In a city bursting with more than 11m people, it makes sense that Beijingers move with purpose. This metropolis brims with urbanites making their way, so first-time visitors can be disorientated by queue-jumping and chaotic roads.

Don't take it personally when cars honk at you at crossings or edge irritatingly close. Resist the urge to tut and glare when fellow queuers sidle up beside you at a ticket counter. Simply stand your ground and march on to your destination. You'll lose plenty of queue battles (hey, these Beijingers are practised). But above all, don't be fazed by the seeming randomness – keep your body language confident and move forward.
The first time I experienced this I was shocked, and all that I have learned on being polite and queueing properly went out the window by the end of the first day. Be firm and steadfast, and you'll reach your turn at the loo in no time!
Trying to walk everywhere

It's a travel writer's cliché to describe a city as 'compact, best explored on foot'. Well, Beijing is neither of those things so you need to hire wheels or school yourself on public transport to avoid wheezing your way between temples (they looked so close on the map…)

Exploring under your own steam is best done by bike. Hostels and bike hire shops around the city rent out bicycles. Bring your passport, prepare to pay a deposit, and be sure to examine the bike closely for damage before you take it for a spin.

As for the subway, clear signposting in pinyin (Roman lettering) makes it a breeze for foreign visitors. There are even English-language announcements on board. Snap up a top-up metro card, known as an IC card (deposit ¥30), from a kiosk in the subway; they're easily rechargeable in machines and also usable on public buses (remember to scan as you board, and scan again as you disembark). English-language announcements and signs fade away on buses beyond the city limits but helpful guards in Beijing's bus stations will try to bundle you onto the right one.
In short, Beijing is neither compact, nor best explored on foot. Leave the exploration on foot within the attractions themselves – it would be the best use of your time and energy!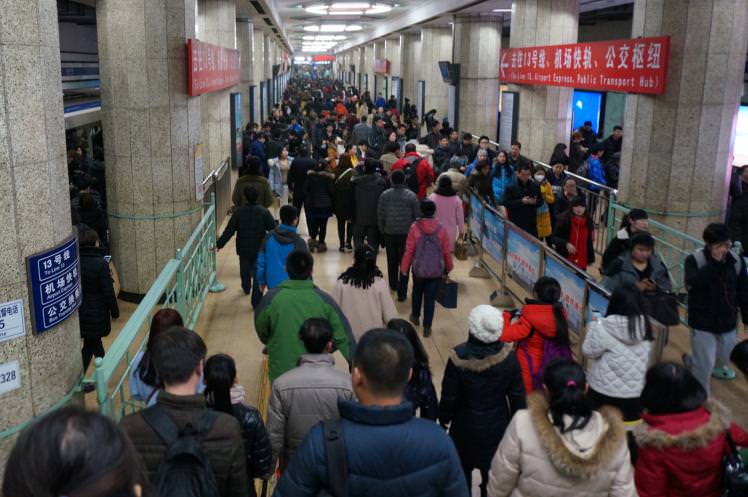 Assuming English will be spoken

A smattering of English-language signposting will ease your way around supermarkets and the subway, but English isn't as widely spoken as you might think. Arm yourself with a language app (Learn Chinese Pro is free and packed with essential vocab) or a phrasebook. Even a simple nĭhăo (hello) and xièxie (thank you) will ease interactions.

In taxis, a guidebook or map with the Chinese characters will be indispensable to point at (and if you learn one phrase, make it dăo biăo – 'turn on the metre'). You can also collect business cards from your hotel or bars to show to drivers, or ask a hotel concierge or hostel staff to jot down your destination in Chinese characters.

Finally, don't underestimate the power of a humble notepad and pen to make yourself understood. To hire some gear from non-English speaking staff in Nanshan Ski Village, we sketched skis and boots, jotting our heights and shoe sizes next to them.
  I often learn a few "survival phrases" whenever I travel to a country where English is not the first language. In Beijing, I found it to be even more rewarding than I initially thought, in being polite and getting myself out of tricky situations. Some of the more useful ones I've learned are:
How are you? – 
Nǐ hǎo ma? (Nee-haoww-mah?) or just Nǐ hǎo? It's the standard Chinese greeting, and translates to Nǐ (you) hǎo (good) ma(?)
Thank you. – 
Xièxie. (sshyeah-sshyeah). Use this often, as politeness goes a long way!
I'm sorry. – 
 Duìbuqǐ. (dway-boo-chee). This can be used to mean "excuse me" too as you're squeezing your way through the crowd.
Correct
. – Dui (dway). To indication agreement. The more you agree, the more times you say it for emphasis. Nod your head for even more emphasis/ Sometimes you just can't emphasize something enough.
Where is …? –  
… zài nǎlǐ? (… dzeye naa-lee?). You place the location to wish to go or the object you need to find in front before zài nǎlǐ. This is extremely useful when paired with the following.
Rest-room. 
Cèsuǒ.  (tser-swor). Perhaps the most useful phrase to remember by heart, would be Cèsuǒ zài nǎlǐ? (tser-swor dzeye naa-lee?)
I don't want it (this, that, these, those) – búyào (boo-yoww). Pair it with xièxie (sshyeah-sshyeah), and you can politely turn the offer of a drink down from the stranger who suddenly appeared next to you in the bar – xièxie,

búyào

. (sshyeah-sshyeah, 

boo-yoww

)
You can get more from numerous phrasebooks available (including Lonely Planet's snazzy 
Mandarin phrasebook
) or if you would like to take it easier and just point at what you want, use the
Zafigo Travel Cards
. 
For more fails to avoid from Anita, continue reading below.
Read full article:
China for beginners: 7 first-timer fails to avoid on your trip to Beijing
Reposted from: Lonely Planet

Read more from Zafigo:
7 tips to make travelling in any country where language is a problem easier
Get all the latest travel updates from Zafigo. Follow us on Facebook, Twitter, and Instagram.