February has arrived, and the month of love is upon us. In honour of Valentine's Day, Batik Boutique has put together a selection of hand-crafted products made by artisans and designed for you to give to those you love, including yourself. Batik Boutique's "Valentine's Day Collection" is a great way to add beautiful traditional flair in any modern wardrobe.
For the special sweetheart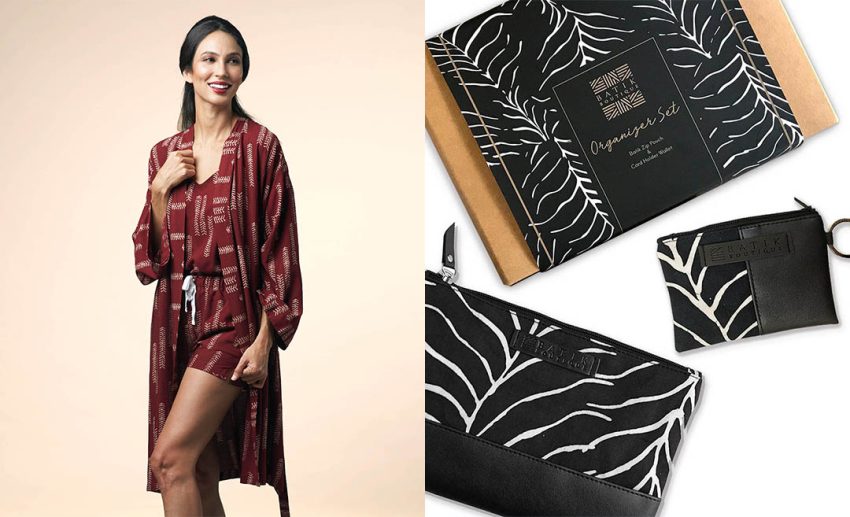 The "Hari Hari Mau Be Loved Gift Set" from Batik Boutique is the perfect present for the lady in your life, and it includes a Batik Silk Robe (Crimson Arrow). The batik method of wax resist dyeing and hand painting is used by expert artisans to create this exquisite batik robe. You can also request for handwritten notes to go along with this gift!
Looking for an environmentally friendly alternative to conventional dyes? Gift them the Batik Boutique's "Hari Hari Mau Be Adored Gift Set", which includes a Shibori Silk Robe (Mangosteen) made with a plant-based mangosteen dye. Making this a classic and eco-friendly wardrobe piece. For the woman who has everything, both sets come with a free Chocolate Concierge Bon Bons and are presented in a stylish gift box.
Batik Boutique's "Organizer Set" is another perfect present for women who want to keep things in order. A zip pouch, a cardholder wallet, a free love ornament, and a gift box are all included in the set. There are a variety of options to choose from, including Black Fern, Grey Peony, and Blue Nautical Fern.
For the man in your life
Take your man's style to the next level with the "Batik Boxer Shorts + Shave Gift Set" from Batik Boutique. Midnight Arabesque and Rustic Camo are the two options available in this set. In addition to the hand-printed batik boxer, each set comes with an Italian-made metal shaving brush and shave cream all packaged in a handsome gift box.
Make him feel extra special by picking any two of Batik Boutique men's boxers, and you'll get a free Chocolate Concierge Bon Bon with your order. 100% cotton and lovingly crafted by Malaysian artisans, these premium boxers are a stylish addition to his underwear collection.
Two (or more) is better than one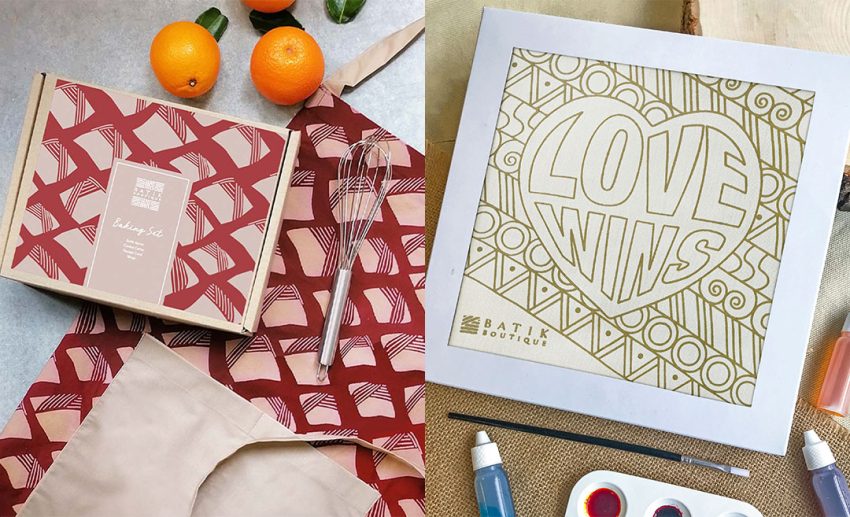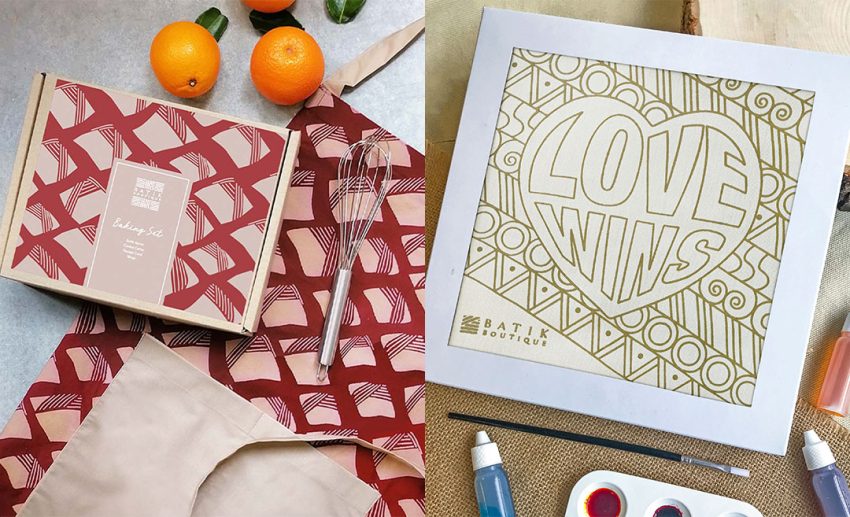 If you want to get something suited for a couple, consider Batik Boutique's "Baking Set", which includes a batik apron, three cookie cutters, a whisk, and a sugar cookie recipe card. Indulge in a romantic pastime such as baking or cooking with your significant other for a day to remember. For those with kids, there is a matching kid's set. I mean, how much more romantic and cute can this get?
As a bonus, you can purchase each other some Batik DIY Painting Kits so that you can express your artistic and romantic love for each other in the comfort of your house. Batik Boutique offers workshops where you may make your own shibori (art of wringing or squeezing tie-dye technique) or batik creations with your loved ones and have a great time.
Personalized notes and gift wrapping are available upon request for your special someone. Orders of RM 200 or more qualify for free shipping within Malaysia, and orders of $100 USD or more qualify for free shipping internationally.
Visit Batik Boutique on their website for more information.
*All images courtesy of Batik Boutique.