The Osaka Marathon's organising committee has started accepting applications for this year's event. The marathon, which is in its sixth year, opened for registration last week on 8 April 2016 and is scheduled to take place on 30 October 2016, Sunday.
The Osaka Marathon is the largest of that kind in Japan, with about 32,000 runners from Japan and abroad. The marathon route will pass many popular and scenic places in the city, such as the Osaka Castle and Dotonbori and Midosuji avenues, with an estimated 1.3 million people cheering from the roadside.
2015 saw a growing interest abroad in the Osaka Marathon, with over 7,000 runners from overseas registering for its 5th instalment.
To make registration easier, the organisers have set up registration websites in Japanese, English, traditional Chinese, simplified Chinese, Korean and Thai. They have also set up international contacts for inquiries.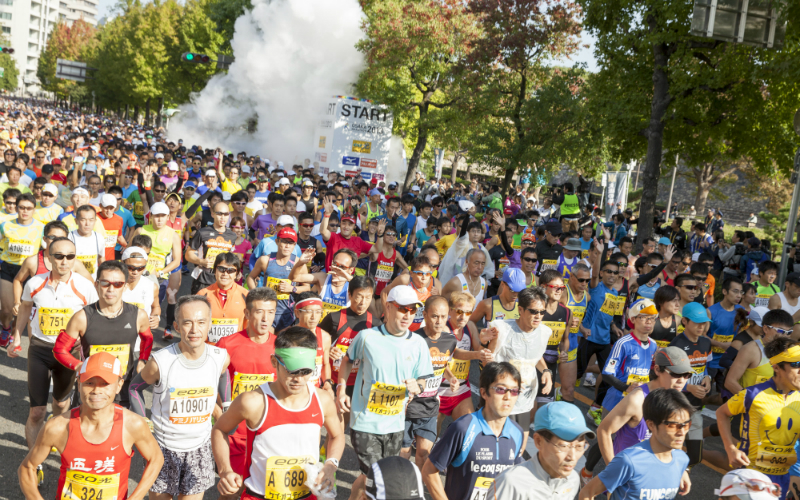 This is the registration outline:
Registration deadline: 10 May 2016, 5PM
Races, maximum number of participants and participation fees:
(1) Marathon (42.195 km), 29,000 people, 13,000 YEN
(2) Challenge Run (8.8 km), 2,000 people, 6,500 YEN
A charity donation of at least 2 units, 500 yen per unit, will be requested in addition to a participation fee. Also, additional 540 yen is required as a handling fee.
Official websites for registration:
English: https://www.osaka-marathon.com/2016/runner/entry/apply
Japanese: https://www.osaka-marathon.com
Traditional Chinese: https://www.osaka-marathon.com/index_tch.html
Hong Kong (Traditional Chinese): https://www.osaka-marathon2016-hk.com 
Taiwan (Traditional Chinese): https://www.osaka-marathon.com.tw
Based on these photos of previous years' Osaka Marathon, it does look like it would be a lot of fun: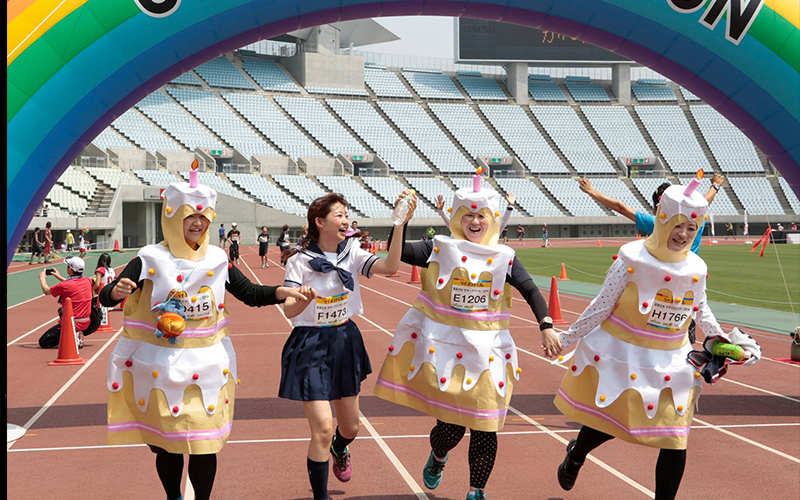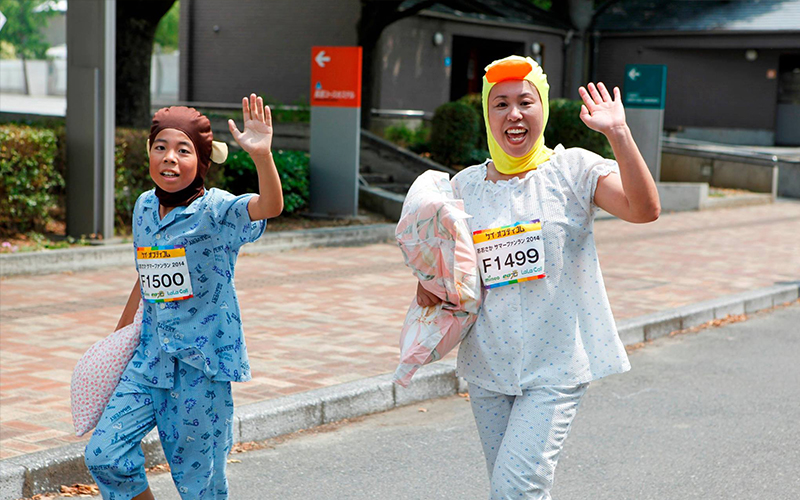 For more information, you can reach out to the respective contact centres:
Mainland China
KINTETSU INTERNATIONAL EXPRESS (CHINA) CO., LTD.
Tel: +86-6515-6185
Email: grpbeijing@kntchina.com
Hong Kong:
KNT (HK) LIMITED
Tel: +852-2735-1166
Email: info@knt-hk.com
Taiwan:
KNT Taiwan Co., Ltd.
Tel: +886-2-8771-7551
Email: info@knt-taiwan.com
Korea:
Open Care – Sports Tour
Tel: +82-2-508-3933
Email: opencaretour@naver.com
Thailand:
KNT TRAVEL (THAILAND) Co., Ltd.
Tel: +66-2-513-9444
Email: kntthai@knt-travel.com
Singapore:
Crest Travel & Tours Pte Ltd. Meetings & Incentive
Tel: +65-6884-4902
Email: weili@cresttravel.sg
Indonesia:
Golden Rama Tours and Travel
Tel: +62-21-2980-6000
Email: contact.us@golden-rama.com
Contact for other countries and regions:
Yuji Moteki
Osaka Marathon Desk
Tel: +81-6-6535-2627
Email: osaka-marathon@or.knt.co.jp