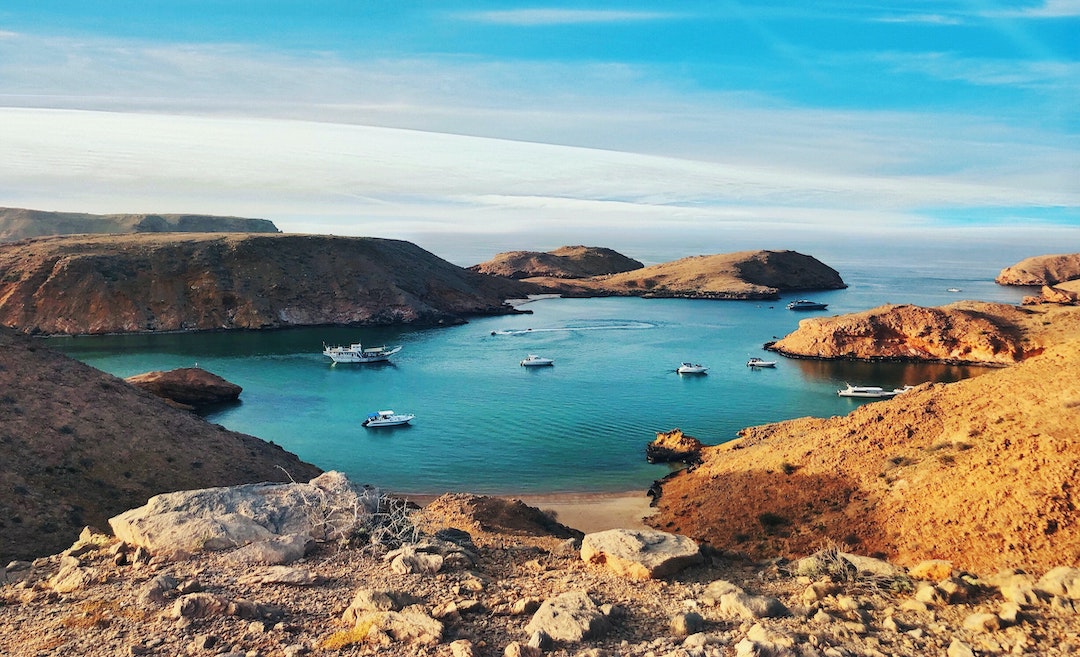 Zafigo's Quick Guide to Muscat for Women Travelling Alone or with Family and Friends
Muscat, the capital of Oman, is an understated city devoid of skyscrapers and tall glass buildings. Unlike its flashier neighbours, Muscat is not about glitz and glamour – the dramatic mountains, deserts, and beautiful beaches are what give the city its character. It's not as if Oman isn't as wealthy as its UAE peers; if the country is lacking anything, it is ostentatiousness.
Oman is somehow, like a Forbes writer noted, simply 'beyond bling.' This is one of those places where you don't have to tick multiple to-dos off your list; being here and soaking in the natural wonders and rugged landscapes makes up the better part of the Oman experience. Oman also enjoys a good number of wadis – water bodies amidst mountains – which is unusual for the region, and in fact with its political neutrality, Oman itself can feel like a veritable oasis of calm in a region otherwise associated with conflict. This makes it a very attractive short break for residents of nearby Gulf countries, and has only strengthened Oman's position as a wonderful getaway.
Here's how to best enjoy its capital city, Muscat:
1. It is a seaside city, the way it was meant to be
It is said that Muscat means 'safe anchorage' and if there is anything that defines the city, it is this – its proximity to and respect for water, and the role that the sea plays in its life. In 2015, travel platform Skift named Oman as its number one recommendation, calling it "one big soul-satisfying place to visit…" Oman attracts as much sea life as it does visitors on land; there are 20 species of dolphins living in the waters around Oman, and you're almost guaranteed to spot some of them on a dolphin-watching trip. For scuba divers, Omani waters are paradise. On land, the city follows strict architectural mandates laid down by the Sultanate. This means that buildings cannot be more than seven storeys high, and must stick to guidelines about preserving domes and windows that showcase Arab culture. The result is a picturesque series of whitewashed structures that only enhance the calm, seaside theme. All we can say is, keep your camera ready and charged!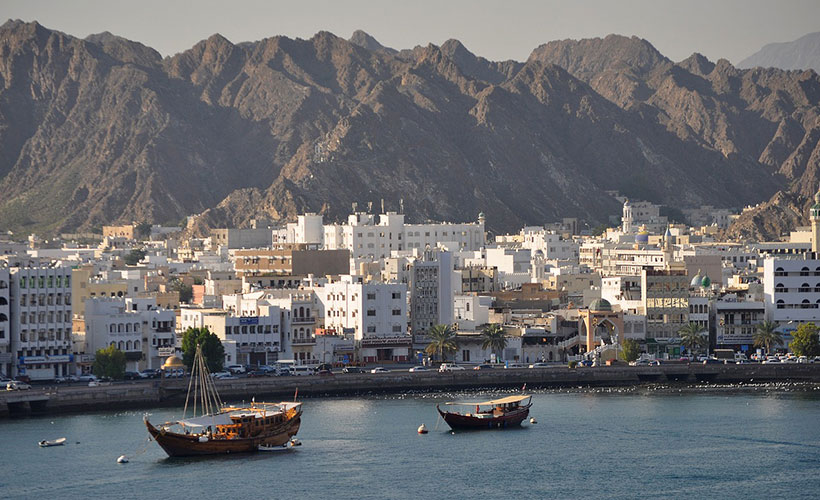 2. Lay of the land
What makes it different from other Gulf countries is that the terrain is not just desert. It is surrounded by rugged mountain ranges, giving the city a picturesque backdrop.
If you want a traditional feel, book a hotel in Muttrah. This is where the Muttrah Souq, corniche and fish market are. Muttrah is one of the most pleasant neighbourhoods in Oman where you can experience Omani culture, heritage, and tradition.
If you like staying in lively, cosmopolitan areas, check out The Wave – a residential complex with hotels, plenty of restaurants, a quiet beach, and small marina. This is a high-end residential area with green spaces and promenades; the only thing you won't get is an authentic local experience.
If you are here on business, there are many hotels to choose from in the city centre – Grand Hyatt, Intercontinental, and Radisson to name a few.
For a beach resort vacation, choose Shangri-la, Muscat Hills Resort or the famed Al Bustan Palace. These sprawling resorts are perfect for some R&R, and kids will be spoilt for choice by the range of activities.
Insider tip From these resorts, take a day trip to visit the Ras al-Jinz Turtle Reserve, a nesting site for endangered green turtles. The best time to see them is July to September. You could even spend the night at the reserve, in air-conditioned, luxury eco tents.
Are mountains your thing? Perched 2,000 metres above sea level in the Al Hajar Mountains, Jebel Akhdar offers you some stunning mountain scenery. It is a trip that can only be made with a 4-wheel drive. The highest point, Jebel Shams is around 3,000 metres high. Take a selfie at Wadi Ghul, Oman's Grand Canyon. There are a few luxury resorts on top of the mountain. Stay at the Anantara resort, built on the rim of a vast canyon. It is the highest five-star resort in the Middle East, and it's definitely a few degrees cooler up top!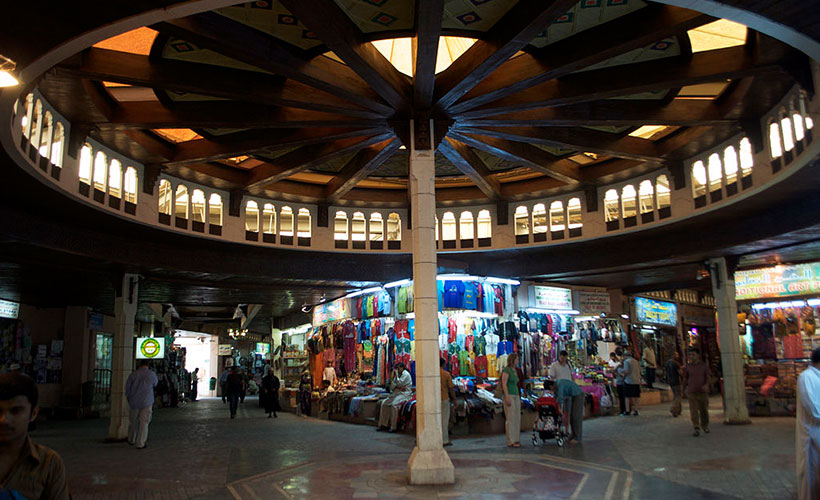 3. Getting around
Public transport is largely non-existent in Oman. There is no rail or metro network in the country. There is also no Uber here! You can get around the city using local taxis, which are plentiful outside big hotels and malls, but you will not find them in more isolated areas. The local version of Uber is a taxi app called Marhaba, but it is not entirely reliable.
Hiring a car and driving yourself is probably the best way, but be warned – the traffic violation fines are pretty steep. Google Maps does not have voice navigation in Muscat; for this feature, it is better to use the Waze app. It talks you through the route as well as warns you about upcoming speed traps! The motorways are well built and there is hardly any traffic. A 4-wheel drive is recommended for going off-roading outside the city. Many of the major car rental companies like Avis and Hertz are present at the airport.
4. City sightseeing
Sultan Qaboos Grand Mosque – visiting the Grand Mosque is one of the highlights of any Muscat travel guide. Regarded as the main and most important mosque in Oman, it is a magnificent place to see in Muscat. The outside marble and sandstone is beautiful, and the inside boasts a giant hand woven Persian carpet and massive chandelier. It is open to visitors 8AM – 11AM Saturday to Thursday, and is closed on Friday. Built by the ruling sultan in 2001, the mandate was to make this a mosque that is accessible to non-Muslim Westerners as well, and is a reflection of the welcoming attitude of the country at large.
Drive by the Al Alam Royal Palace (Sultan's Palace) – Oman is a Sultanate monarchy, ruled by Sultan Qaboos of Oman, and Al Alam Royal Palace is one of the official, ceremonial palaces in Muscat. You can't go inside, but you can take pictures from the outside.
Muttrah – Strolling down the seaside promenade called the corniche, you'll get beautiful views of the old port of Muscat. You can wander around the narrow alleyways, or check out Beit Al Baranda museum. Haggle over spices and frankincense at the Muttrah souq, or buy an antique dagger called khanjar.
---
Unbeknownst to many, Oman has plenty to offer and any trip there will definitely be an unforgettable one:
---
5. Get out of the city
Forts: Another thing that Oman is famous for is its historic forts, which are the country's most striking cultural landmarks. There are over 500 forts and towers, which were used as defense and lookout points to deter potential invaders. Built in the early 16th century, the Jalali and Mirani forts stand at the entrance to Muscat Bay. Bahla Fort at the base of the Djebel Akhdar highlands is a UNESCO World Heritage Site and has seven miles of walls. It was built in the 13th and 14th centuries when Bahla was a thriving oasis town.
Yitti Beach: A 40-minute drive from the city, this is a sandy beach with some craggy rocks rising out of the sand. It's not the best beach for swimming, but you can catch some really nice sunsets here.
Qantab Beach: This is a pebble beach, great for swimming and snorkeling. The water is beautifully clear, and you can see some fish if you choose to snorkel.
Insider tip Pass the public beach with all the boats and keep going on the dirt track until you reach another secret beach. Hardly anyone comes here!
Bimmah Sinkhole: The best way to describe this? The roof of a limestone cave has fallen in to form a giant crater, which is filled with dazzling turquoise water. It takes about 1.5 hours to get here from the city, but it's worth the drive. A steep staircase leads down into the blue swimming hole. It is the most natural and unique swimming pool ever! The tourism authority has developed the area around it and it features toilets, changing rooms, and park benches.
Insider tip There are small fish in the water that like to eat dead skin (like the ones in a foot spa), so they will keep pecking at your feet and legs. Wear a t-shirt and leggings if you don't want to end up as fish food!
Wadi Arbaieen: There are many wadis in Oman. A wadi is a valley area in the mountains where streams of water collect after rainfall. Some wadis are seasonal and some have water year round. At Wadi Arbaieen, you can wade and swim in the clear fresh water pools, surrounded by mountains. There is even a waterfall. You must wear slippers in the water, as the bottom is rocky and mossy.
Insider tip It is advisable to come here in a 4×4, as the mountain road is not developed in the last stretch. Wadi Shaab is also very popular among tourists and locals.
Scuba Diving: Oman is widely recognised as a premiere dive location. It has a huge diversity of stingrays, turtles, lionfish, moray eels, and groupers, with the whale shark season through September and November being the annual highlight. The Daymaniyat islands and Bandar Khayran are the best places to dive in Oman.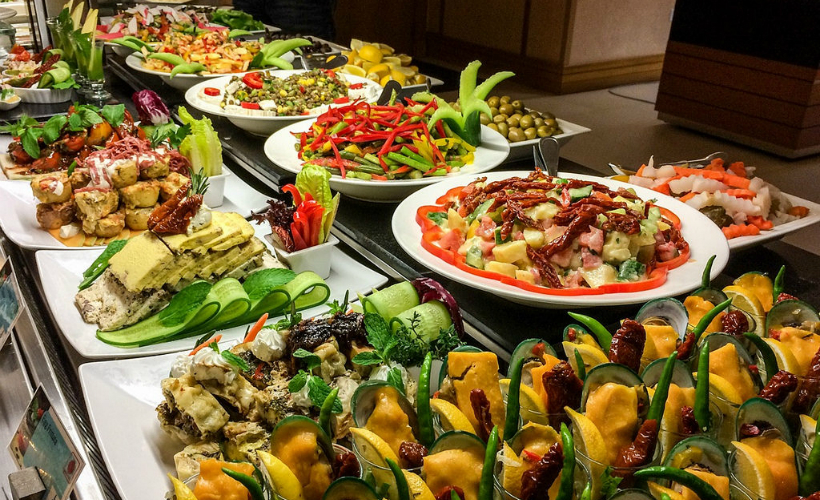 6. Eat your heart out
Muscat has all types of cuisines (minus pork, of course!) for all types of budgets. Eating out is part of the routine of the many Arab and expats families living here. Seafood is unsurprisingly popular, Oman being a coastal region, and you could live off the many delicious seafood delicacies for the entire duration of your trip if you wanted to.
For traditional Omani fare, try shuwa – a dish of lamb or goat slow cooked in an underground oven with spices. A celebratory dish usually only cooked for weddings and the Eid holidays, it is considered one of the national Omani foods. Bait Al Luban Restaurant or Bin Ateeq are good places to try this delicacy.
Needless to say, McDonalds and Burger King are staples at every mall and hangout area. But if you want a really great burger, head to Slider Station in Shatti-Al-Qurum. They have an extensive menu of sliders, and you can sit outdoors by the beach and enjoy the lively atmosphere. Shatti-Al-Qurum is a great area with a lot of restaurants and hangout spots by the seaside.
Shisha is a big draw in Muscat. If you feel like puffing on a hookah, head to Kargeen Café. This lounge has wooden tables and benches draped with brightly-coloured rugs, set under shady trees, illuminated by hanging lanterns and fairy lights. You can easily spend a couple of hours in the cozy nooks. Kargeen Café is considered a quintessential Muscat experience, and the food is pretty good too!
There are things to bring back home too. Omani sweets are well known throughout the region, with the most popular being halwa. A gelatinous mixture of sugar, ghee, and cornstarch that's flavoured with saffron and rosewater, the dessert is served alongside black Omani coffee, or kahwa. They also have a great variety of dates. Look for the Jordanian variety of Majdool, or treat yourself to some fresh sticky ones.
---
Want to wander off the beaten path? Here's our pick of interesting countries that are often overlooked:
---
7. What is available to drink
The attitude to alcohol in Oman is far more relaxed than in other parts of the Middle East. Foreign tourists can buy two bottles of alcohol at the airport, and alcoholic drinks are available at most hotels, bars, and restaurants. Trader Vic's at the Intercontinental is a local hotspot where you can get exotic cocktails and happy hours.
The Friday brunch at Al Bustan Palace is legendary for its non-stop flowing drinks and a buffet spread that is baffling; the champagne brunch is priced at OMR49 (USD127) and there is a prosecco package at OMR39 (USD100) if you want to go lighter. Do note that during the fasting month of Ramadan, alcohol is not sold anywhere at all.
8. Dressing and specific/unsaid rules about women in public spaces
The local women mostly wear hijab. Foreigners and tourists do not have to adhere to the dress code, but are expected to dress modestly. The general rule of thumb for women is to keep your shoulders and knees covered. A t-shirt and jeans is fine, or a long skirt. Muscat is a very safe city. Theft is rare, and it is safe for women to travel alone, but of course, take the usual precautions that you would in any city.
An important thing to know is that many of the tour packages within the city or when venturing further out are flatly priced for two people. As a solo woman traveller, it is perfectly alright to explore sites within Muscat on your own although it might be expensive if you're not splitting the cost. For excursions outside the city, do consider that the motorways are quite sparse and it may feel uncomfortable on your own; try to join hands with another traveller or a family that is heading your way.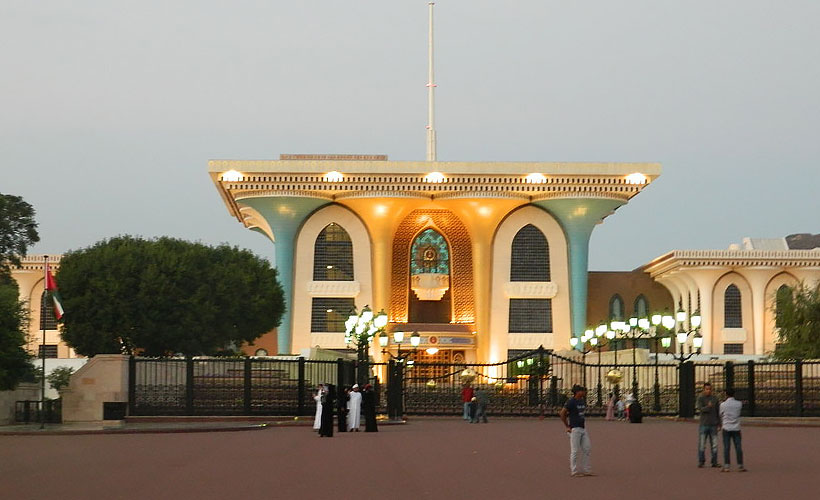 9. Some of the basics
The working week runs from Sunday to Thursday. Friday and Saturday is considered the weekend.
The currency in Muscat is the Omani Rial (OMR). OMR1 is about USD2.60. Bear in mind, the country has modernised and come of age, but is still catching up to organised tourism. Since residents of other GCC countries tend to come here to relax, the luxury quotient can be high on some travel experiences, and therefore costs may be high too.
It's important to drink a lot of water throughout the day, as the heat can sneak up on you and cause problems. Don't forget to bring a pair of dark sunglasses.
You can buy a local SIM card like Oredoo or Omantel, but data is very expensive in this country. Free WiFi is your friend, or else you will be spending a lot of money on data refill packs.
Definitely visit in the winter, if you can. The months between October and March are ideal as the average daily temperature is 30°C, while the temperature at night falls to around 15°C. The rest of the year tends to be sweltering hot, with summers reaching record highs of over 40°C.
Also note that the month of Ramadan tends to be slow and most places are shut, so you won't really get to enjoy the city at this time.
10. A thriving arts and culture scene
Royal Opera House – Another icon of art, culture, and architecture in Muscat is the stunningly beautiful Royal Opera House. Many international orchestras have performed here. If you're in Muscat at the right time, you can purchase tickets to an opera or musical. You can admire it from the outside, or take a quick tour for OMR2 (USD5.) Inside, it has exclusive designer boutiques and high-end dining.
If opera isn't your thing, you can follow the beat you like and find your way to live music gigs, Muscat's annual International Film Festival, or one of the city's impressive contemporary and modern art galleries.