Charming tourist town Vang Vieng is a must visit when in Laos. A popular stop over for backpackers making their way from Vientiane to Luang Prabang, it was once known for its massive party scene. Recent years have seen this quaint little town reinvent itself as Laos' premier spot for outdoor activities. So if you're planning a trip to Laos, fit these into your itinerary.
Ride around on ATVs
It may sound like something that university students do in their gap year while getting sloshed in Aruba, but riding around on a dune buggy might just be one of the best ways to experience the beauty that is Vang Vieng. You'll find rentals by the hour or up to half a day available, so bring your sunglasses and a bandana, and get ready to cruise around in style on those four-wheeled vehicles. Tour operators often rent out buggies, so check out your options before you commit.
Get your morning flow on with some yoga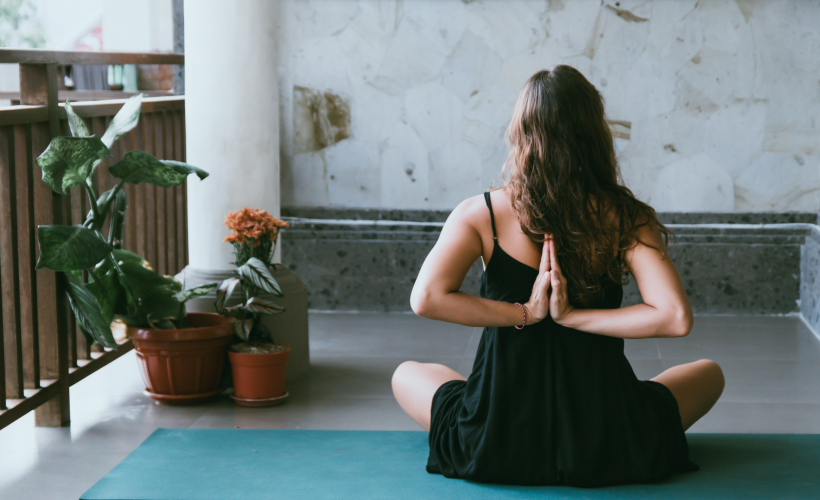 Yoga in Vang Vieng offers two classes at 7:30 a.m. and 5 p.m. every day at the yoga studio on the second floor of the Silver Naga Hotel. The only yoga studio offering classes twice daily, yogis can pay for a single drop-in class at USD$10 or a multi-class pack for a discount at the reception of Silver Naga Hotel on the second floor. Yoga styles range from gentle flow to meditation, Hatha, Ashtanga, and Yin.
Try your hand at zip lining
Zip lining is offered at several locations in Vang Vieng, and many tour operators will offer day packages that include zip lining as well as cave tours, lagoon visits, tubing, and kayaking. Do your research and negotiate prices and activities you'd like to partake in before accepting any deals.
Temple hop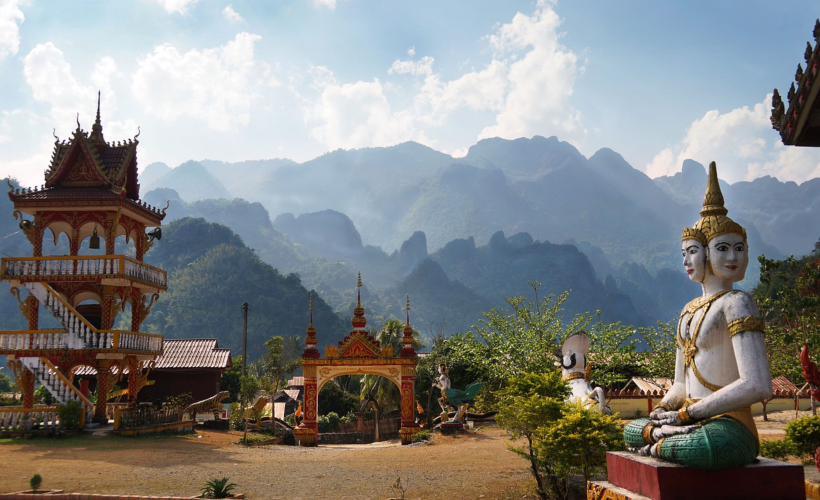 There aren't as many temples in Vang Vieng as Vientiane or Luang Prabang, but they are still worth checking out. Easily accessible on foot, there is Wat That with its multi-headed nagas guarding the ornate green and golden entrance arch, Wat Kang which houses a big golden Buddha statue on its grounds, and Wat Si Sou Mang on the opposite end of town.
Hike up a mountain or two
If you love hiking, then you're going to love Vang Vieng. Even if you don't enjoy hiking, you're still going to love Vang Vieng. The slopes are moderately beginner-friendly, and the views are spectacular. Two of the best mountains to climb in Vang Vieng are Phangern and Nam Xay. Both these viewpoints in Vang Vieng offer breathtaking panoramic views complete with jagged cliffs and rice fields, but the trek up Nam Xay is reasonable shorter than the hike up Phangern so keep that in mind.
Visit a blue lagoon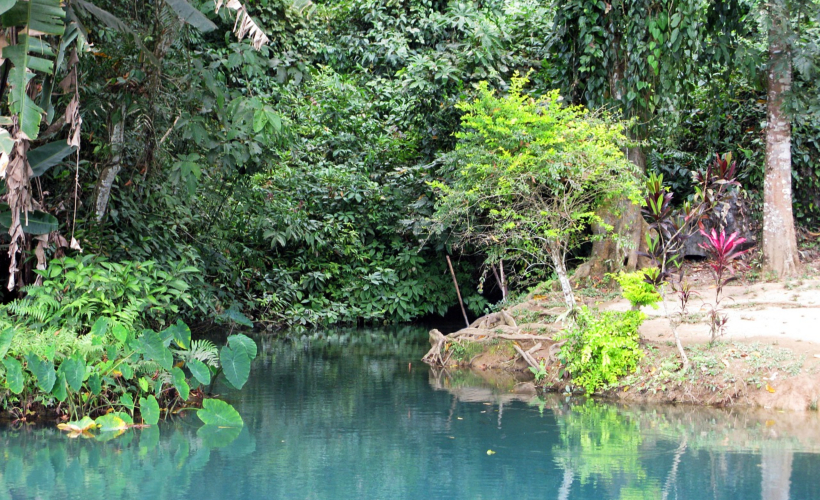 There is no way of compiling a list on Vang Vieng without mentioning Blue Lagoon. The swimming hole is one of the the most popular stops on Vang Vieng day tours, with life jacket rentals, water slides, and rope swings. It can get pretty crowded, so you might want to get there early. But if you're not up for the crowds, maybe hit up Blue Lagoon 3 instead, because Vang Vieng has no shortage of blue lagoons for you to frolic around in. To avoid disappointment, you'd do well to avoid visiting the lagoons during the rainy season from June to August as the waters become a chalky brown rather than the ethereal blue they're known for.
Dance the night away
Old habits die hard, so naturally there's a party every night in Vang Vieng. There's Earth Recycled Bar serving bar grub and drinks, but for those looking exclusively at drinks, happy hour starts at 9 p.m. at Sakura Bar. If you haven't had your fill when both these locations close at midnight, you can just move along over to Viva Pub which is open until 3 am. If you're in town Friday night, be sure to buy a ticket to the Jungle Party for DJ sets, blacklight body paint, and fire dancing.
Get all the latest travel stories from Zafigo. Follow us on Facebook, Twitter, and Instagram.