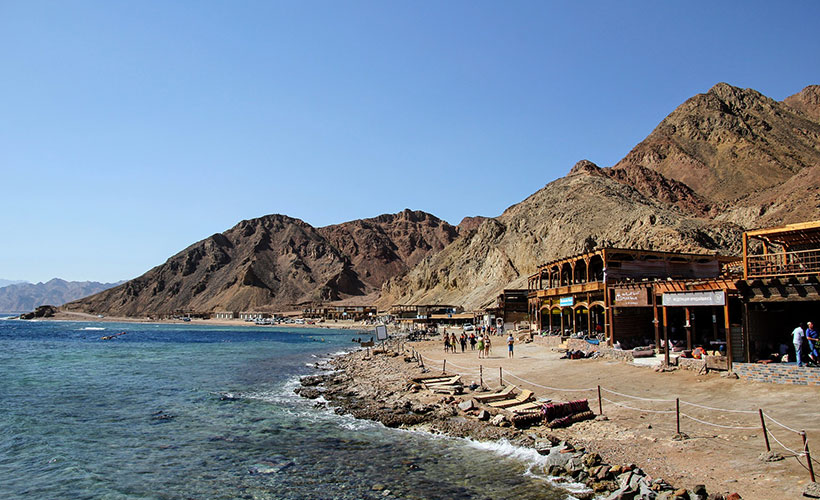 Considered to be the second most famous city in Sinai, Egypt, Dahab is located in Aqaba bay, about 81 kilometres from Sharm El Sheikh. It spans around 1,130 kilometres and its name means 'gold' – referring to its golden sandy beaches.
Dahab offers plenty of activities and even more opportunities to experience the culture. It used to be frequented by hippies in the past, and they have left their impression which can be felt in the laid- back atmosphere. With activities and accommodation ranging from high-end luxury to budget, it is easy to find something that suits your taste and pocket.
Kitesurfing is very popular in Dahab, which has an average of 300 windy days per year. There are two protected lagoons with flat water that is perfect for beginners with a number of other spots, like Baby Bay and Napoleon Reef, dedicated to experienced and freestyle kitesurfers.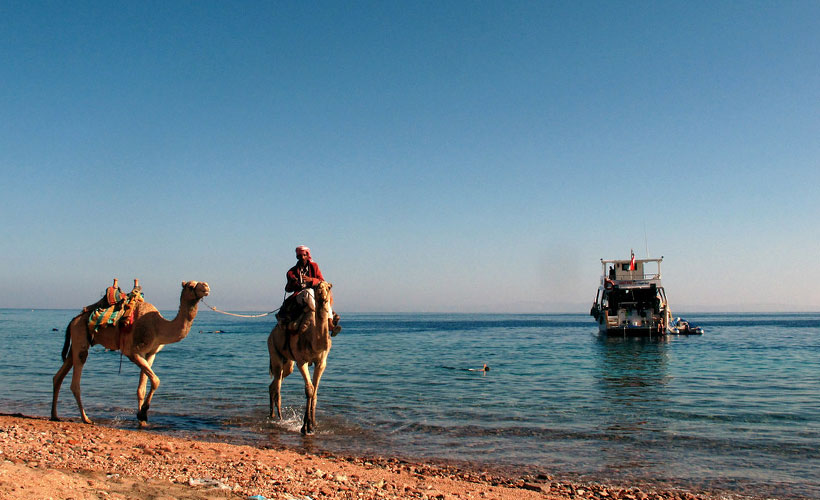 What is a visit to the desert without a camel or horse ride? There are a variety of trips on offer. Go on a two-hour sunset trip to the Blue Lagoon or Wadi el Bida oasis and enjoy spectacular views of the city. There are also half-day safaris that go deeper into the Sinai Desert and full-day trips exploring the canyons.
No trip to Dahab is complete without a visit to the famous Blue Hole. The hole is believed to have been formed by a meteor that fell to earth. It offers an incredible diving experience due to its vast depth (about 100 meters), width (about 50 meters), and underwater tunnels. The site has beautiful coral and an abundance of marine life that makes it an unforgettable experience even if you just snorkel. Other impressive diving and snorkelling spots can be found at Abu Galum, Three Pools, Light House, The Canyon, and of course the wreck of the SS Thistlegorm (although the last one is more for divers than snorkellers).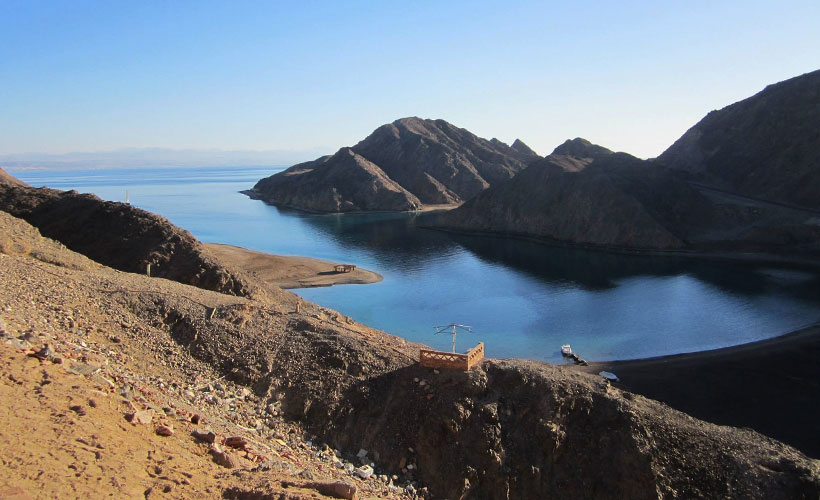 For even more adventure, hikes up Mount Sinai are offered. The hikes occur through the night so that hikers can view the sunrise over the Sinai peaks and Gulf of Aqaba in the distance. The mountain is 2,285 meters tall, and a hike up means that you will be following in the footsteps of many pilgrims inspired to visit the place where Moses is said to have received the 10 Commandments. The mountain has two trails – the easier Camel Trail and the Steps of Repentance, 3,750 steps carved into the mountain sometime in the 6th century.
Although Dahab is sunny nearly 365 days a year, it gets very hot between June and August. Winter is between November and February, but even then the weather is mild. It is suggested that Spring and Autumn are the best times to visit Dahab.
Get all the latest travel stories from Zafigo. Follow us on Facebook, Twitter, and Instagram.