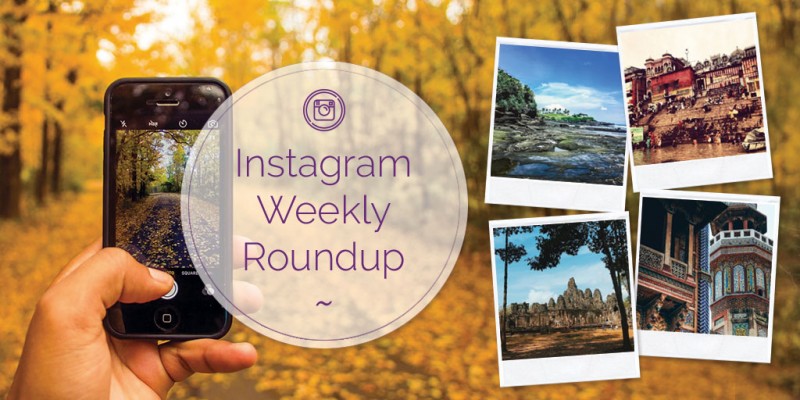 B
usy travelling the world and didn't get the chance to thoroughly thumb through your Instagram feed this week? Here's what you missed from 
@zafigoasia
:  
Places worth seeing
1. Minar e-Pakistan, Lahore, Pakistan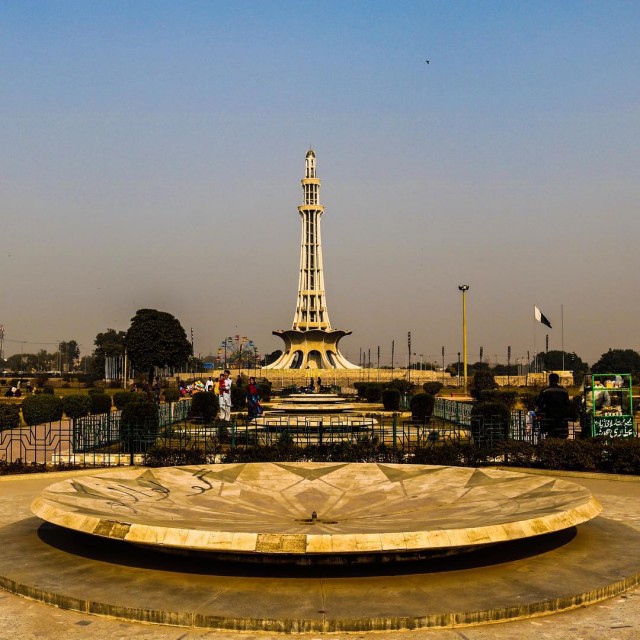 "Minar-e-Pakistan (Pakistan Day Memorial) is a minar which was built to commemorate the day when the Pakistan resolution was passed on March 23, 1940. The main tower of this memorial was completed on March 22, 1968. The location was originally known as Minto Park. It was here that the historic session of the All-India Muslim League was held on March 23, 1940." – University of Alberta
2. Bayon Temple in Angkor Thom, Siem Reap, Cambodia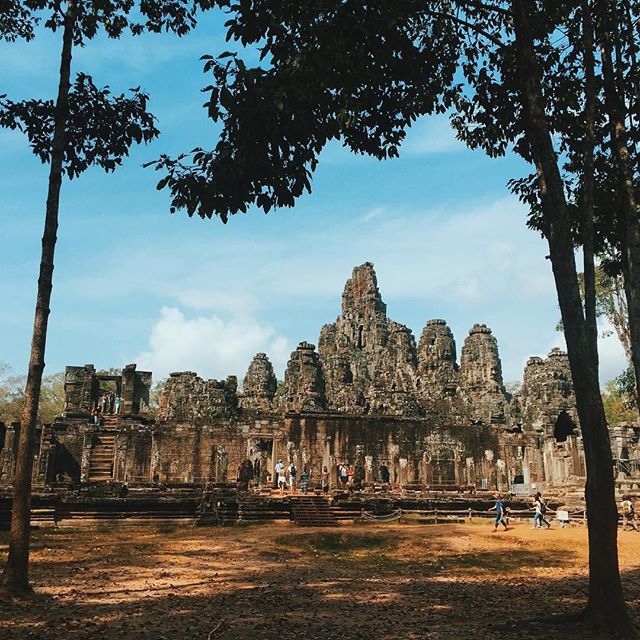 "Angkor Thom means 'the great city' in Khmer. The 12th-century royal Buddhist city is especially famed for its grand Bayon Temple, but has several other sights of interest as well. It was surrounded by a square wall (jayagiri) 8m high and 12km in length and further protected by a 100m-wide moat (now dry), said to have contained ferocious crocodiles." – Sacred Destinations
3. Ganges River Veranasi, India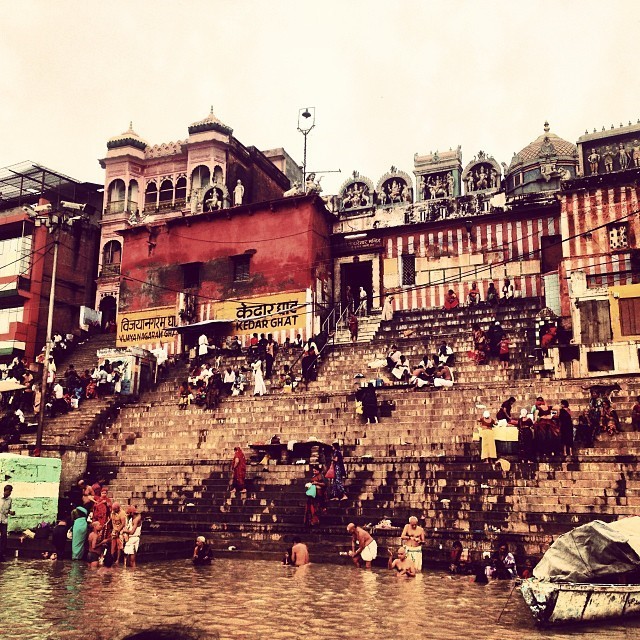 "The Ganges is India's holiest river, considered a source of spiritual purification for devout Hindus. But today the river is among the world's most polluted, struggling under the pressures of modern India." – DW
4. Tanah Lot, Bali, Indonesia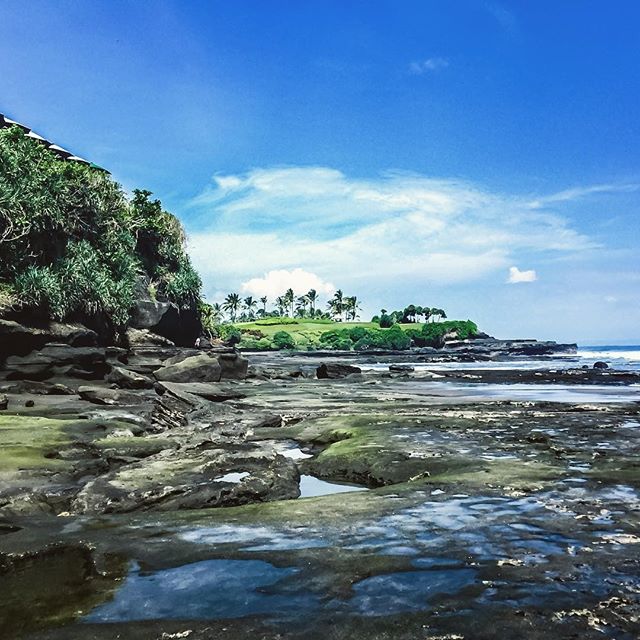 "An excessively popular day trip, Pura Tanah Lot is the most visited and photographed temple in Bali, especially at sunset when crowds and traffic overwhelm the site. However, it has all the authenticity of a stage set – even the tower of rock that the temple sits upon is an artful reconstruction (the entire structure was crumbling) and more than one-third of the rock is artificial." – Lonely Planet
5. Basilica Cistern, Istanbul, Turkey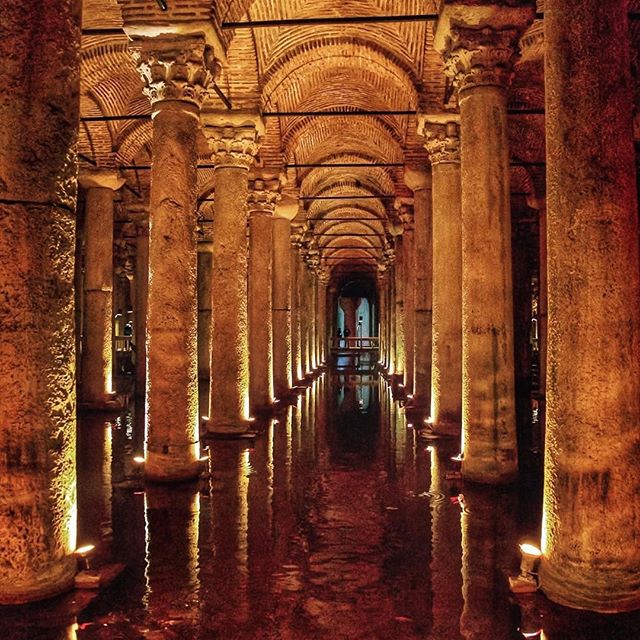 Picture credit: @emrkrm
"The cistern was cleaned and renovated in 1985 by the İstanbul Metropolitan Municipality and opened to the public in 1987. It's now one of the city's most popular tourist attractions. Walking along its raised wooden platforms, you'll feel the water dripping from the vaulted ceiling and see schools of ghostly carp patrolling the water – it certainly has bucketloads (forgive the pun) of atmosphere." – Lonely Planet
6. The Hanging Church, Cairo, Egypt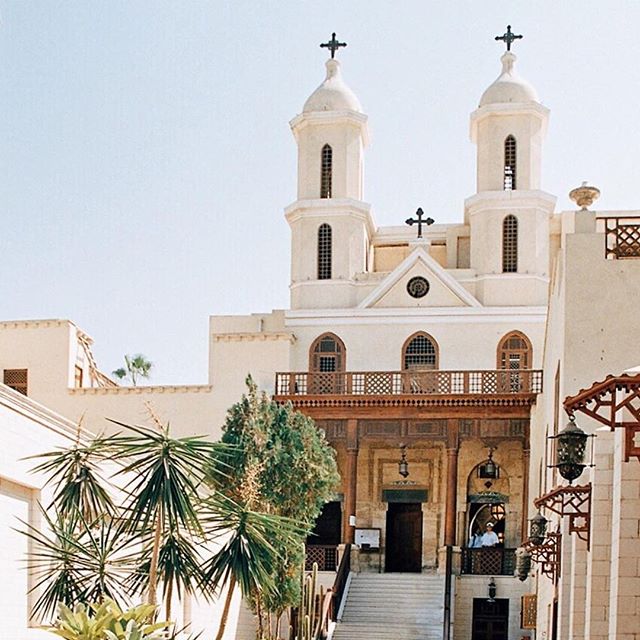 Picture credit: @sammyvansun
"The Hanging Church is also referred to as the Suspended Church or Al-Moallaqa. It is called the Hanging Church because it was built on the southern gate of the Roman Fortress. Logs of palm trees and layers of stones were constructed above the ruins of the Roman fortress to be used as a fundament. The Hanging Church is a unique church and has a wooden roof in the shape of Noah's ark." – Coptic Cairo
Travel tips to not miss out on…
7. Put a ring on it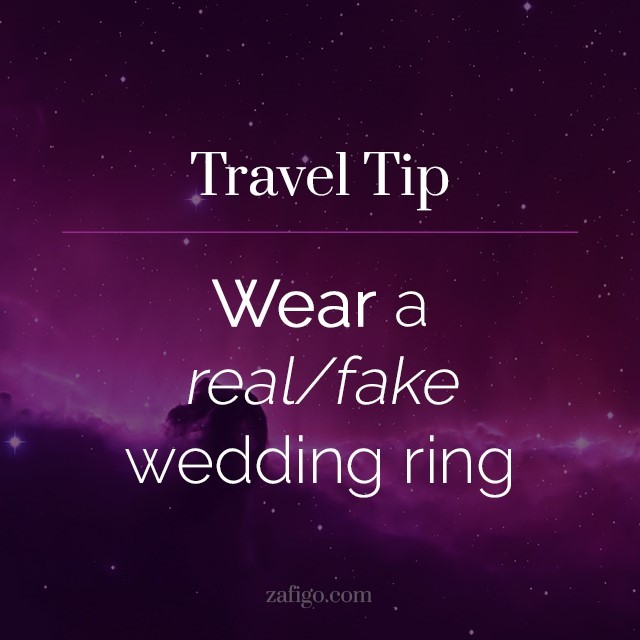 "Wear your wedding ring (or if you're not married, get a fake one) and carry a picture of your husband, boyfriend or a male friend. There's no need to tell men that you're travelling alone, or whether you're actually married or single. Lie unhesitatingly. "You're travelling with your partner". "He's waiting for you at the hotel"."
8. Stay safe whilst mingling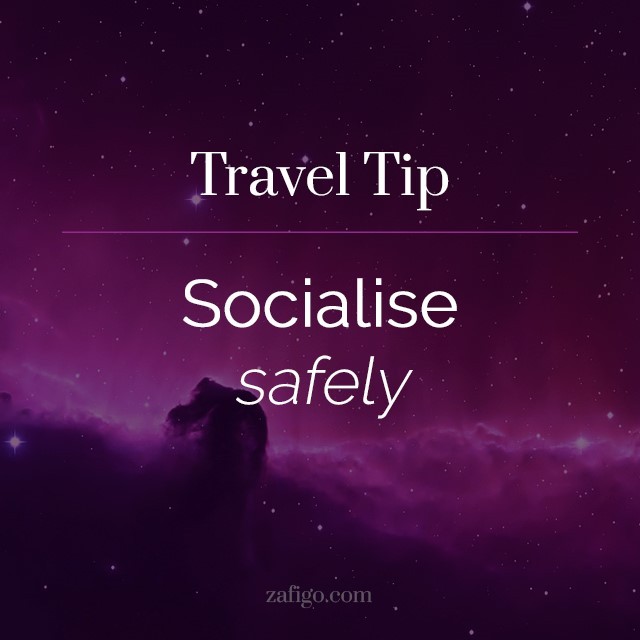 "If you're arranging to meet a man, choose a public place. Tell him you're staying at a hostel: You have a 10 p.m. curfew and 29 roommates. Better yet, bring a couple of your roommates along to meet him. After the introductions, let everyone know where you're going and when you'll return."
…and some travel words of wisdom
9. Who is Cesare Pavese?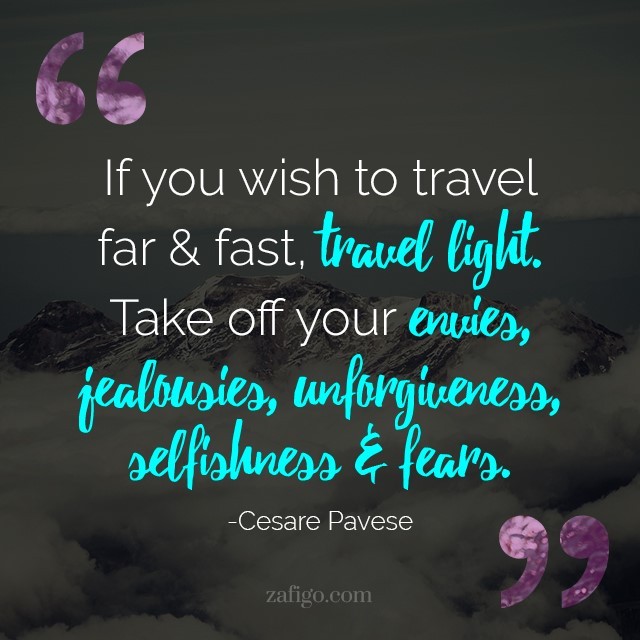 "Pavese was an Italian poet, critic, novelist, and translator, who is widely regarded as one of the foremost men of letters in twentieth-century Italian cultural history. He introduced, through translations many modern American and English writers such as Herman Melville, William Faulkner, Charles Dickens and Gertrude Stein to Italy." – Poetry Foundation
For more features on inspirational destinations you never knew and useful travel tips, follow @zafigoasia on Instagram!
Have a favourite travel-related Instagram photo of your own? Get featured on Zafigo! Be it a travel tip, quote, or photo, share it with us with the hashtag #zafigoasia or drop us a message in the comment section under this post.

Get all the latest travel updates from Zafigo. Follow us:
[button url="https://www.facebook.com/zafigo" size="small" value="Facebook" color="#94288e"]  [button url="https://twitter.com/ZafigoAsia" size="small" value=" Twitter " color="#89c44c"]  [button url="https://instagram.com/zafigoasia" size="small" value="Instagram" color="#14afa9″]