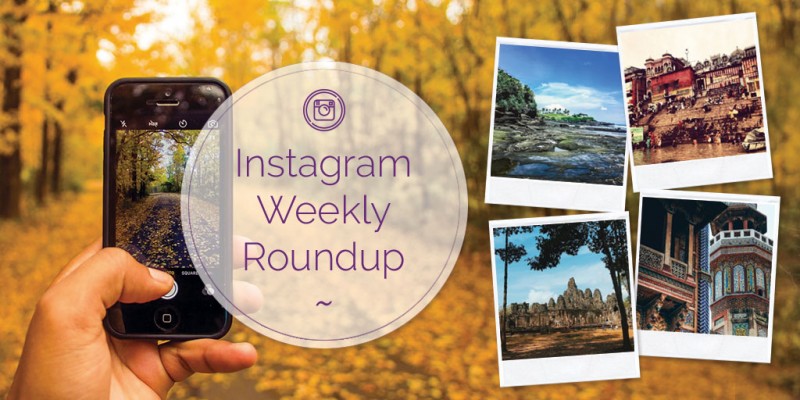 Busy travelling the world and didn't get the chance to thoroughly thumb through your Instagram feed this week? Here's what you missed from @zafigoasia:
Places worth seeing
1. Lake Saiful Malook, Kaghan Valley, Pakistan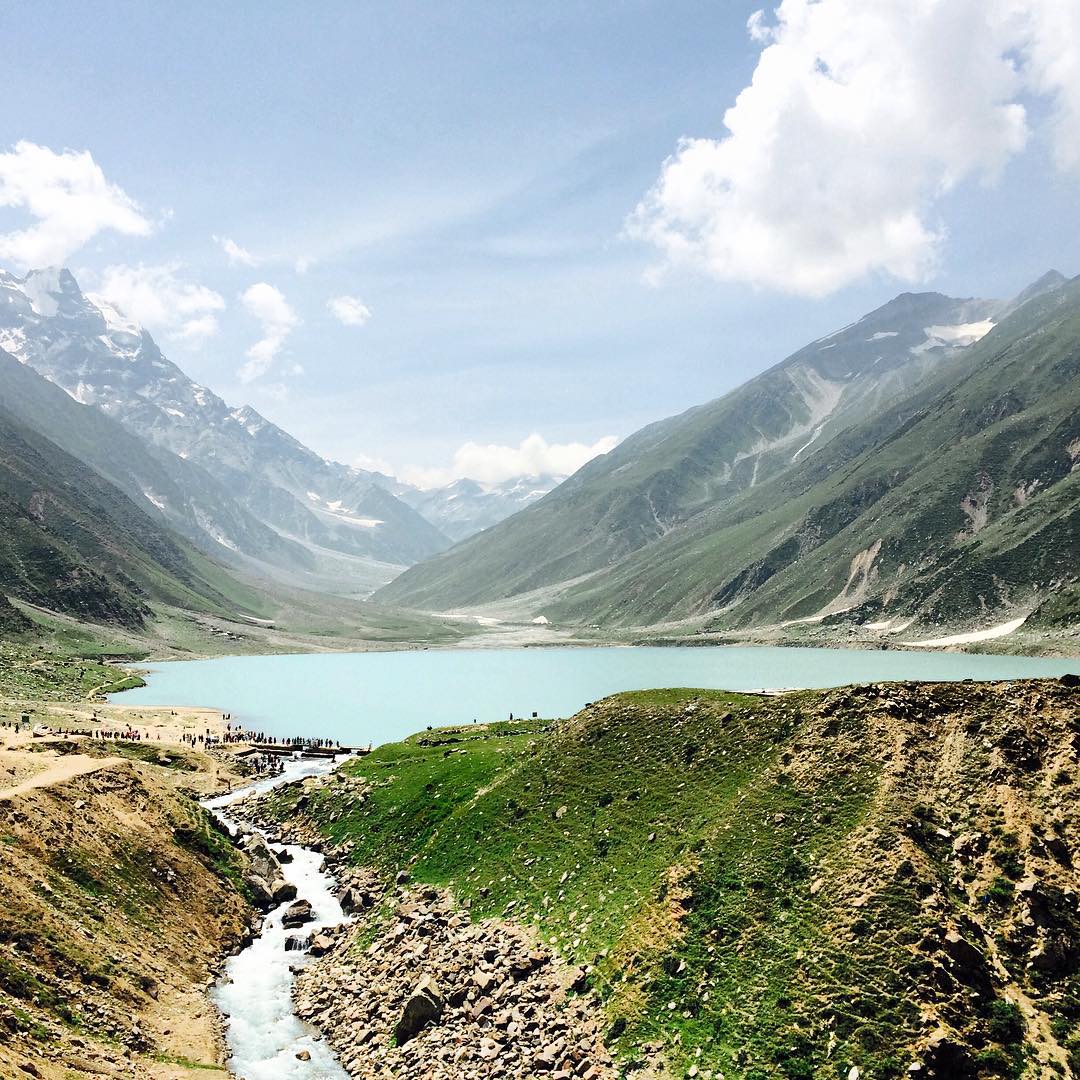 "Lake Saiful Malook is a famous tourist resort, well-known for the story of a Persian prince Saiful Malook. The lake is also famous for their large-sized Brown Trout fish, which weighs up to 7 kilograms. Over there, you can enjoy the marvelous view of Malika Parbat, which is the highest peak of Kaghan Valley." ~ Pakistan Tour Guides
2. Coptic Museum, Cairo, Egypt
"This museum, founded in 1908, houses Coptic art from the earliest days of Christianity in Egypt up through early Islam. It is a beautiful place, as much for the elaborate woodcarving in all the galleries as for the treasures they contain. These include sculpture that shows obvious continuity from the Ptolemaic period, rich textiles and whole walls of monastery frescoes." ~ Lonely Planet
3. Holi Festival Celebration, Redondo Beach, California
"In India, Holi announces the arrival of spring and the passing of winter. The festival breathes an atmosphere of social merriment. People bury their hatchets with a warm embrace and throw their worries to the wind. Every nook and corner presents a colorful sight. Young and old alike are covered with colors (red, green, yellow, blue, black and silver). People in small groups are seen singing, dancing and throwing colors on each other." ~ Festival of Colors USA
4. Mount Batur, Bali, Indonesia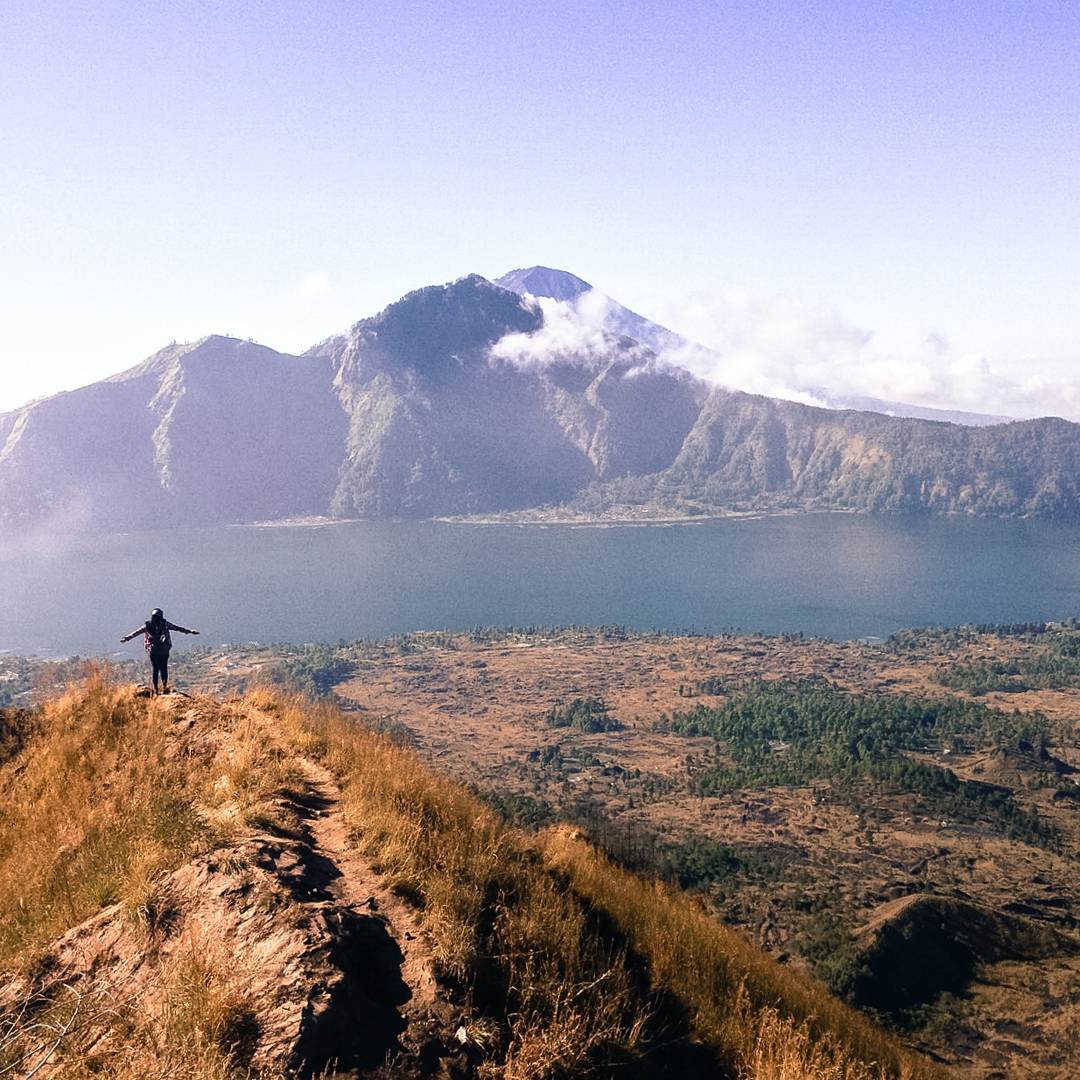 "Mount Batur is actually just a small volcano, but its setting is in the heart of a huge crater 14km in diameter. Adjacent to the volcano is the large crescent-shaped Batur Lake, all surrounded by the high walls of the crater rim. The sheer size of the crater conjures up images of the massive eruption of the original Mount Batur that occurred tens of thousands years ago." ~ Wonderful Indonesia
5. Wat Rong Khun, Chiang Mai, Thailand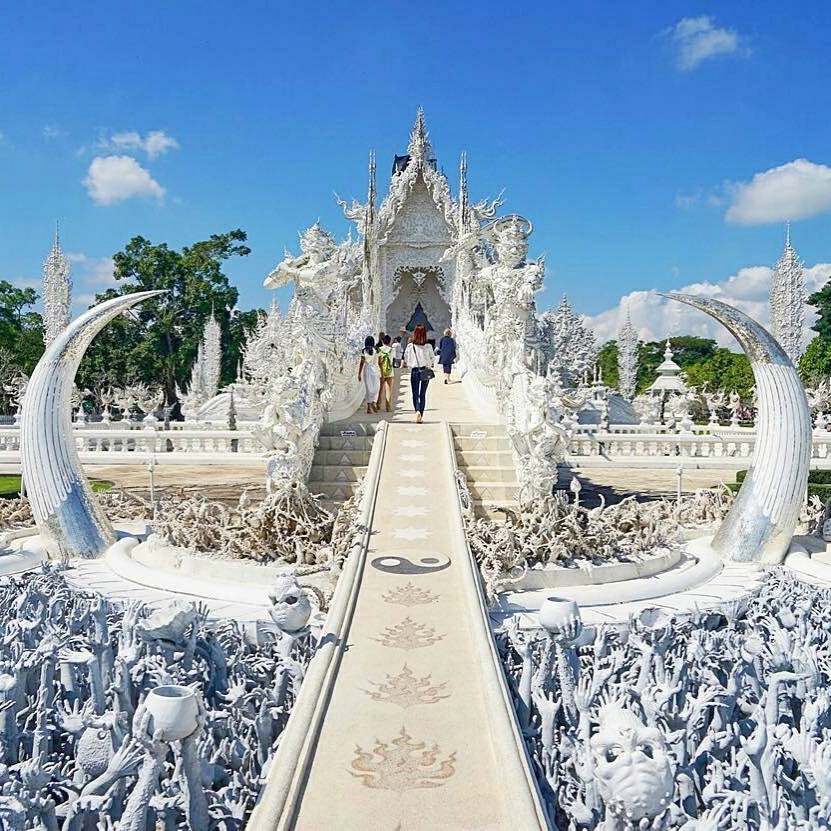 "Wat Rong Khun is a unique temple that stands out through the use of white and pieces of glass in the plaster, sparkling in the sun. The white colour signifies the purity of the Buddha, while the glass symbolises the Buddha's wisdom and the Dhamma, the Buddhist teachings." ~ Renown Travel
6. Lumpini Park, Bangkok, Thailand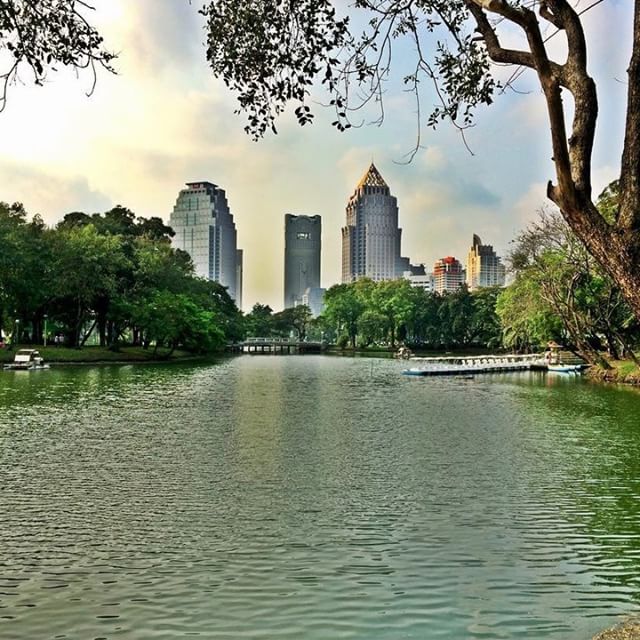 "Lumpini Park is an inner-city haven of tranquility, fresh air and shade – offering city dwellers the perfect connection to nature. Named after the birthplace of the Lord Buddha in Nepal, the park is more than half a million square metres big, and the habitat of various flora and fauna." ~ Hotels.com
Travel tips to not miss out on…
7. Do your best to eat healthy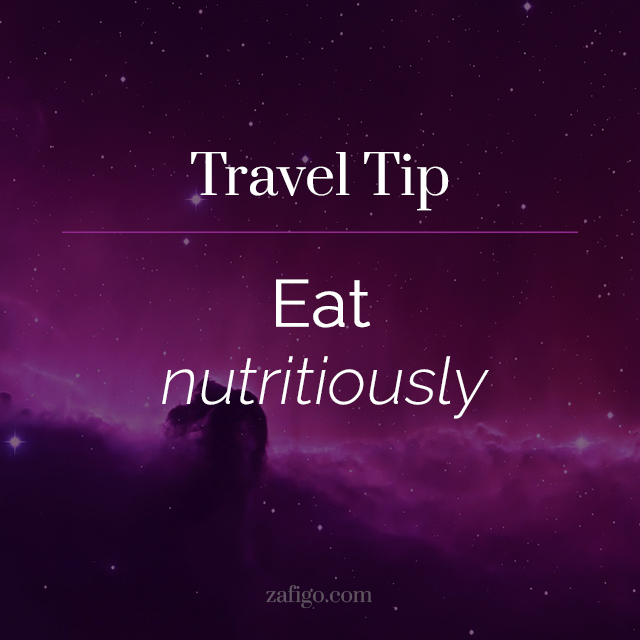 "The longer your trip, the more you'll be affected by an inadequate diet. Get the most nutritional mileage from your protein by eating it with the day's largest meal. Also, take supplemental super-vitamins regularly."
…and some travel words of wisdom from
8. Eudora Welty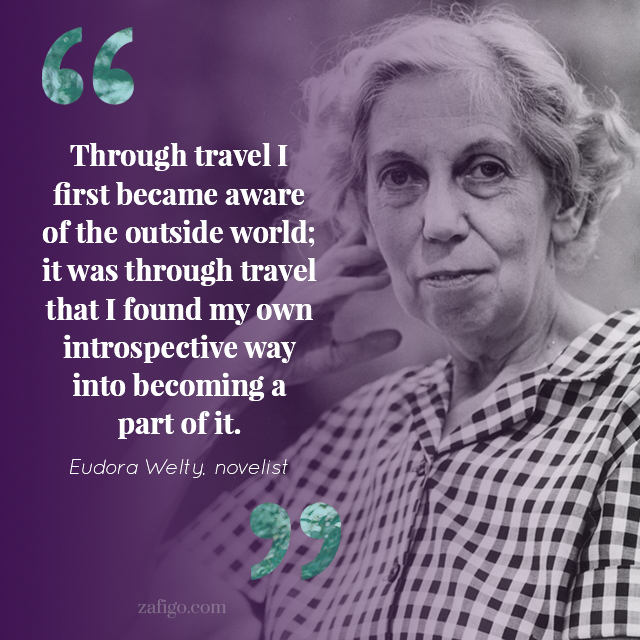 "She was eighty-five by then, stooped by arthritis, and feeling the full weight of her years. As she slowly made her way into her living room, navigating the floor as if walking a tightrope, I could see that her clear, blue eyes retained the vigorous curiosity that had defined her career. She still wanted to know what would happen next.
And while she sat with me for one of her last interviews, Welty seemed acutely aware that she had been young once—and slightly surprised, like so many people touched by advancing age, that the seasons had worked their will upon her so quickly." ~ National Endowment for the Humanities (The Quiet Greatness of Eudora Welty)
Celebrations around the world
9. Holi Festival (24 March 2016)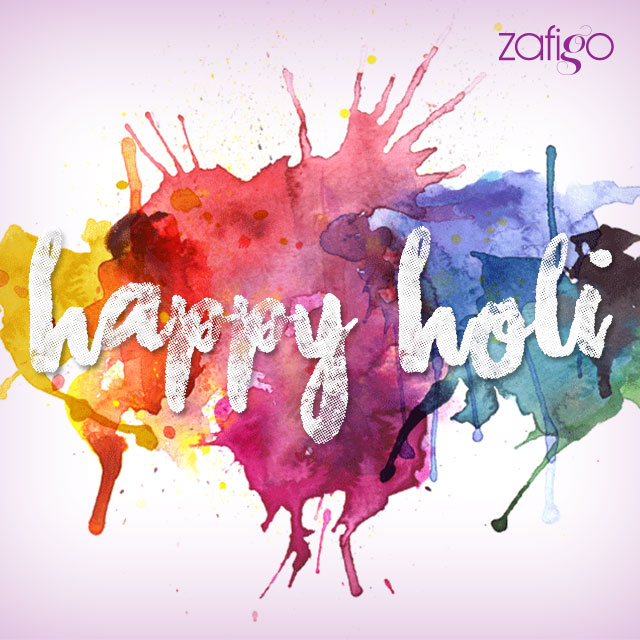 What is Holi and how do people celebrate it?
"People take part in Holi all around the world, but it is celebrated the most in parts of India and Nepal. It is often associated with the coloured powders that end up coating its participants after they've thrown them at each other. But this is just one part of Holi, which is split into two events: Holika Dahan and Rangwali Holi.
Holika Dahan takes place the night before Rangwali Holi. Wood and dung-cakes are burned in a symbolic pyre to signify good defeating evil (in Hindu Vedi scriptures, the God Vishnu helps burn the devil Holika to death).
The next morning, people gather in public spaces and take part in Rangwali Holi. This is a raucous affair where people chase each other around, throwing handfuls of coloured powders (known as gulal) at one another, while getting drenched in water." – Independent UK
See more Holi Festival celebration pictures from around the world here
For more features on inspirational destinations you never knew and useful travel tips, follow @zafigoasia on Instagram!
Have a favourite travel-related Instagram photo of your own? Get featured on Zafigo! Be it a travel tip, quote, or photo, share it with us with the hashtag 

#zafigoasia

 or drop us a message in the comment section under this post.

Get the latest travel stories from Zafigo. Follow us on Facebook and Twitter for updates.