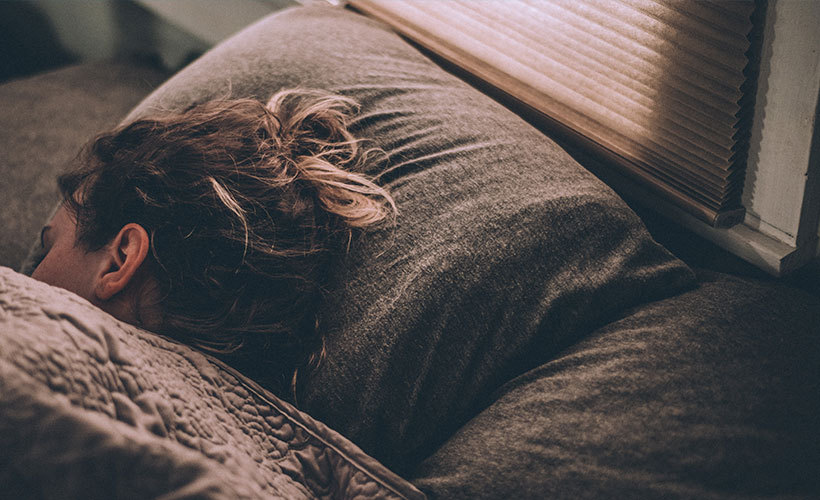 Just like the rest of the world, we are not travelling during this COVID-19 pandemic, but we hope you turn to Zafigo as a source of inspiration for your future travels. Please stay safe and adhere to any quarantine and movement control orders that have been imposed in your country.
Travelling is done for various reasons that range from leisure to work. While it can be a fun experience, one of the biggest problems that arise from travelling long distance is jet lag. Because of this, jet lag can end up making a trip overwhelming or perhaps even make you dread it a little. However, thanks to dawn simulator alarms, you can prevent this.
What is a dawn simulator alarm?
A dawn simulator alarm, also known as a sunrise alarm clock or artificial dawn, is a device designed to mimic sunlight while also telling the time. The features of this alarm can be adjusted depending on your needs – such as the intensity of light and snooze settings.
View this post on Instagram
Problems jet lag can cause
Jet lag can cause numerous problems. This includes fatigue, gastrointestinal issues, insomnia, and headaches. While it only lasts a short amount of time, it can significantly impact your day and cause your circadian system (an internal bodily function that helps your body to manage time) to malfunction.
Why use a dawn simulator alarm?
There are plenty of benefits that come with using a dawn simulator alarm. Below are a few of them:
It can help brain function
Jet lag can cause your mind to feel foggy or hurt due to a strange time zone. This is especially so if you're on a long-haul flight or trip. Any flight that longer than seven hours is considered a long-haul one, and some trips can even take up to 24 hours or more! This can tire and confuse your body. A dawn simulator alarm works to keep your brain alert as it trains it to prepare for a certain time zone.
It can be adjusted
You can adjust the intensity of the light emitted by the alarm depending on the place you're visiting. This way, you can prepare your body's circadian system for the long trip ahead without having the negative symptoms of jet lag.
It can help you feel more energetic
When your body's circadian system is thrown off from its usual rhythm, it not only will make you feel tired, but irritated as well. However, a dawn simulator alarm can help to make you feel more energetic because it will trick your body into thinking it's running on its normal time schedule even though it isn't.
It balances your melatonin levels
Melatonin is a naturally-occurring hormone that aids in regulating sleep. When travelling, your melatonin levels can take a hit, which can make it harder for you to fall asleep and wake up on time. There are even foods you can eat to help with this. However, dawn simulator alarms work to balance your melatonin levels as they prevent your body's normal sleeping patterns from being drastically interrupted. This option is also a natural way to ensure you have good melatonin levels rather than needing to rely on medications to do so.
How to use a dawn simulator alarm to beat jet lag
If you're interested in using a dawn simulator alarm to beat jet lag, you'll find that it's very easy to use.
Adjust the settings
The first step to using a dawn simulator alarm is to adjust its settings. This includes the intensity of the light and how loud the alarm sounds. This allows you to choose how the alarm wakes you up according to your preferences, rather than it startling you awake like traditional alarm clocks do.
Set it for a specific time
When using a dawn simulator alarm it's ideal to set it for a specific time, particularly the time you normally wake up, regardless of the time zone you're in. It's ideal to do this step a few times before you set out on your journey to help your body get used to the dawn simulator alarm and you can figure out how to adjust the device so that it works perfectly for your needs.
Use it consistently
When you use a dawn simulator alarm for jet lag, it's important to use it consistently. Having it go off at various times without preparing your body might not be bad at first, but it can eventually cause your body to become very confused, which can result in it not fully helping you prevent jet lag.
Types of dawn simulator alarms
There are a few different types of dawn simulator alarms you can invest in:
Light bulbs
One is a regular light bulb that slowly brightens itself according to the time you set for the alarm to go off. You can place this light bulb on a stand close to your bed so that it shines near your face. When the alarm goes off, it will start to slowly emit light to wake you up. Sometimes you can also add music to softly play as it does so.
Traditional alarms
Another type looks like a traditional alarm clock, except that its front is covered in a light shield that has a digital clock in the middle of it. To adjust the settings of this alarm, there are buttons on the front you can press.
Some of these alarms can also be controlled with your phone. With it, you can download the alarm's app and adjust its settings, like the colour and intensity of the light, depending on your needs. This allows you to customise the alarm each time you need it rather than it being one generic option.
The verdict
If you tend to suffer from severe jet lag or are preparing for a long journey, dawn simulator alarms can help you. These simple devices mimic sunlight and gradually wake your body up according to its circadian rhythm, which can help it to feel refreshed and less stressed. Thanks to this, it's the perfect tool to have when travelling if you want to combat jet lag.
For more information on dawn simulators, light therapy, and other health and beauty topics, you can find Kayla Young's writing at LuxeLuminous.com.
Get all the latest travel stories from Zafigo. Follow us on Facebook, Twitter, and Instagram.