Some of the tastiest food in Malaysia also happens to be among the greasiest, which poses a dilemma for weight watchers. You don't want to miss out on the local fare but neither do you want to encourage your waistline to expand. Even breakfasts are usually naughty; the all-time local favourite is nasi lemak, which literally means fat rice!
To start the morning in a less calorific way without sacrificing authentic Malaysian flavours, try these alternatives when eating out at the kopitiams (Chinese coffee shops), mamak (Indian Muslim) restaurants, or streetside warungs (Malay food stalls):
1. Thosai (approx. 120 cals)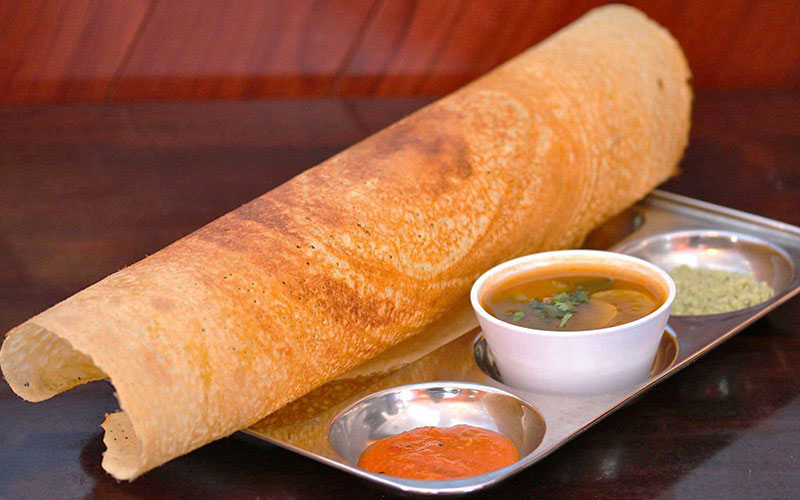 Thosai is a flat Indian bread that is made from black lentils and rice batter, with very little oil. It is basically a fermented crepe, which accounts for the slightly sour taste. Thin and crispy yet soft in other places, thosai comes folded on the plate and is served with coconut chutney and lentil curry (dhal) for dipping. The taste is deceptively light because it will be filling. There are other variations such as egg, cheese or potatoes.
2. Chapati (approx. 120 cals)
Another type of Indian flatbread, chapati is made from wheat flour and water, ideal for those watching their waistline. It resembles a flat pancake and should be soft and light, even in taste. Chapati is usually served with dhal (lentil curry) or a light chicken or fish curry gravy.
3. Idli (approx. 85 cals)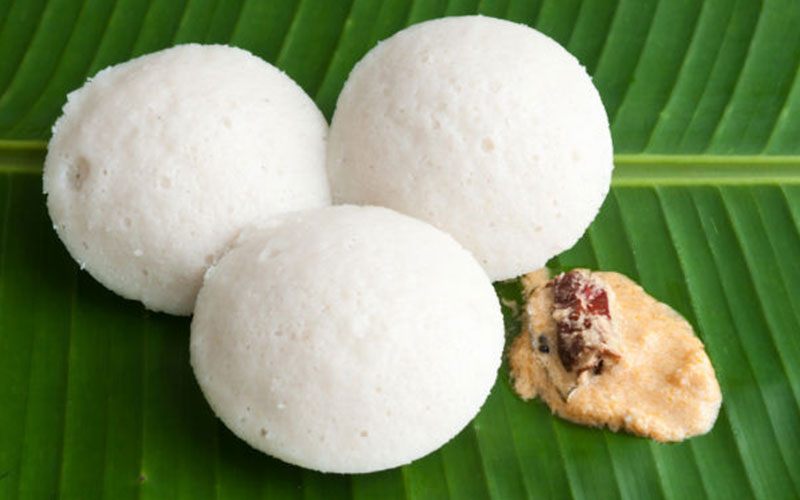 Idli refers to steamed rice cakes that are soft and spongy. The batter consists mainly of fermented black lentils and rice, which when put into moulds and steamed, becomes little fluffy rounds. Two pieces of idli eaten with coconut chutney or curry sauce can give you a guilt-free start to the day.
4. Puttu (approx. 145 cals)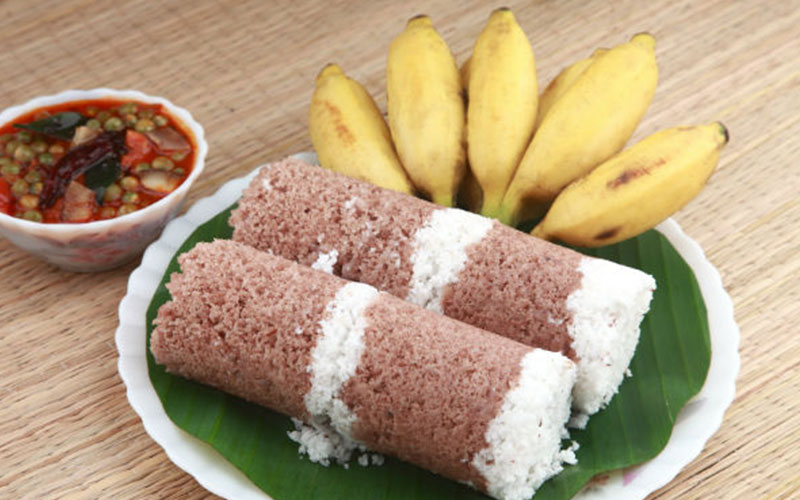 Puttu scores high on the healthy scale as it's made from just flour, grated coconut and water, which is then steamed in a cylindrical puttu maker. If made with ragi flour (finger millet), the result is a brown puttu and lower calories. Locals enjoy it with brown sugar or ripe banana – obviously, you'd choose the latter for a more nutritious breakfast.
Control your portion. Some dishes come in small or large so if there is a choice, order small or share with a friend. Also, be careful of unhealthy add-ons. Moreover, meals that are smaller and simpler take less time to get digested, especially when taken before bedtime. Insidebedroom.com explains through its various sleep blogs that an overly filled stomach may lead to indigestion and acid reflux, which in turn may cause sleep deprivation.
5. Steamed dim sum (approx. 40 cals for a steamed prawn dumpling; approx. 120 cals for a steamed chicken bun)
Dim sum comes in small portions which are meant for sharing, like tapas. The assortment of choices includes fried or steamed varieties, meat or non-meat, savoury or sweet, and even rice-based dishes like congee. Avoid the fried varieties and order steamed ones such as har gow (prawn dumplings) or steamed filled buns.
6. Chee cheong fun (approx. 236 cals)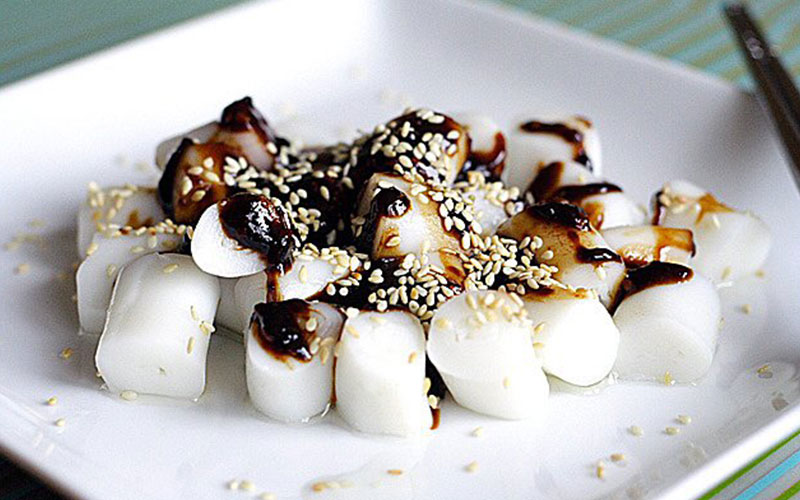 Made from flat rice noodles, there are two popular types of chee cheong fun: The Hong Kong-style consists of thin slippery sheets filled with prawns or pork bits and drizzled with soy sauce. The Penang version comes in long rolls that are cut into pieces before sesame seeds are sprinkled as garnish, then served sweet brown sauce and chilli sauce. Some places also offer curry sauce and other add-ons like fish balls, fried soybean sheets, and tofu. If you're having add-ons, then two rolls of chee cheong fun will suffice.
7. Rice porridge/congee (approx. 180 cals)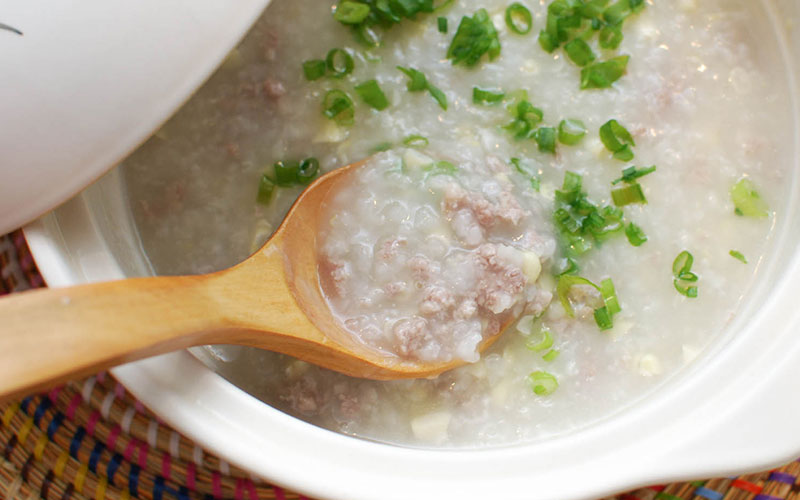 Some mornings, there's nothing more comforting than a hot bowl of plain rice porridge with condiments such as spring onions, fried shallots, white pepper and soy sauce. Try the seafood, chicken or pork variants for more taste and if you don't mind the extra calories.
8. Noodle soup (approx. 140 cals)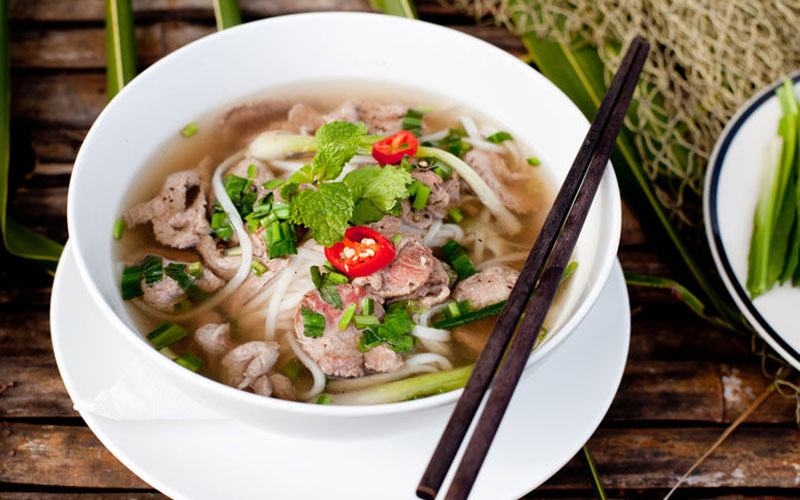 It might seem odd to have hot soupy noodles first thing in the morning, but it makes a hearty breakfast besides being quick to serve, affordable and not so greasy. At Chinese hawker stalls, look for stalls selling fish ball noodle soup or pork noodle soup. The Malay version of this dish would involve chicken and spices; ask vendors if they have mee sup or mee soto.
9. Eggs and toast (approx. 150 cals)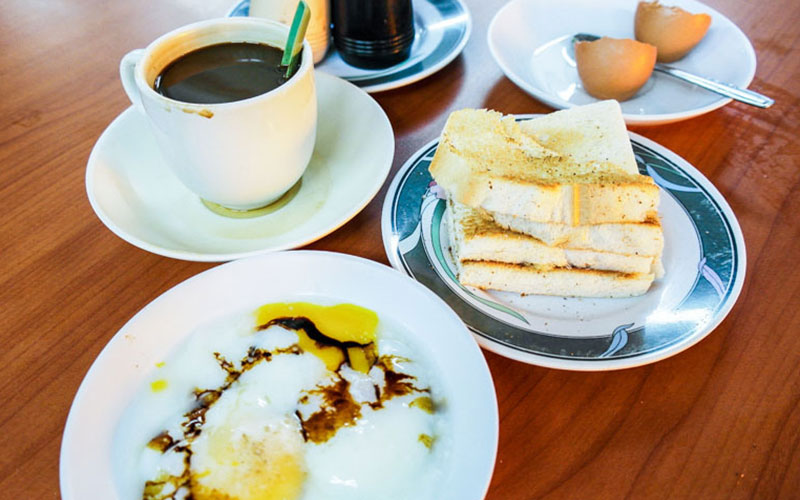 The simple but satisfying combo of two half-boiled eggs and toast can be found at most conventional Chinese coffee shops and on local breakfast menus. Crack the eggs into the provided saucer, add a dash of white pepper and soy sauce, mix it all up and scoop it up with a spoon (or slurp it straight off the saucer!). Do ask for plain toast otherwise you might be served the sinful version that is slathered with butter and kaya (a sweet brown custard).
10. Nasi lemak (approx. 400-550 cals)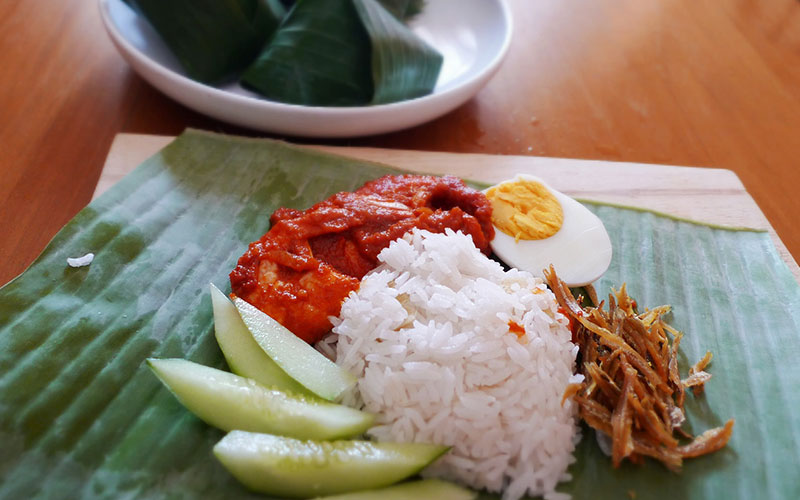 Often fondly referred to as 'heart attack on a plate', you have to try the unofficial (or official, depending on who you ask) national dish at least once – say, on your cheat day.
This Malaysian staple comprises rice cooked in coconut milk, sambal (a chilli paste), fried anchovies, peanuts, egg and cucumber. At nasi lemak stalls and restaurants, you also have a choice of add-ons like chicken, beef and cockles curry. Sounds heavy? It is, but you can lighten it by opting for boiled egg over fried, eat less rice and avoiding the meat dishes.
A good option to start with and to keep it more manageable calorie-wise is the nasi lemak bungkus, pre-packed nasi lemak in its most basic form. Mini pyramids wrapped in banana leaf and newsprint or brown wax paper, each bungkus (packet) gives you a small portion of rice with sambal, a wedge of hard-boiled egg, cucumber slices and a sprinkle of anchovies and peanuts. You can find them on the tables at mamak restaurants or stalls, at convenience stores and petrol station stores.
Tips
5 easy ways to make your breakfast healthier
Indra Balaratnam, Consultant Dietitian and Founder of Indra Balaratnam Nutrition – The Food Expert Clinic, shares these simple tips to help you start your day on a less guilty note.
1.
Watch the cooking method. If it is oily and greasy, it is going to make you feel overly full and sluggish, and the food takes a longer time to digest.
2.
Aim for a balance of carbohydrate and protein. Additional vegetables or fruits are a nutritional bonus.
3. Look for more nutritionally substantial ingredients, such as dhal, which is made with legumes. It makes for a better choice than chicken or fish curry to pair with your rotis. 4. Control your portion. Some dishes come in small or large so if there is a choice, order small or share with a friend. Also, be careful of unhealthy add-ons. 5. It's part of the local culture to customise one's order so don't be afraid to ask for more cucumbers, less oil, or for sauce on the side, as examples.