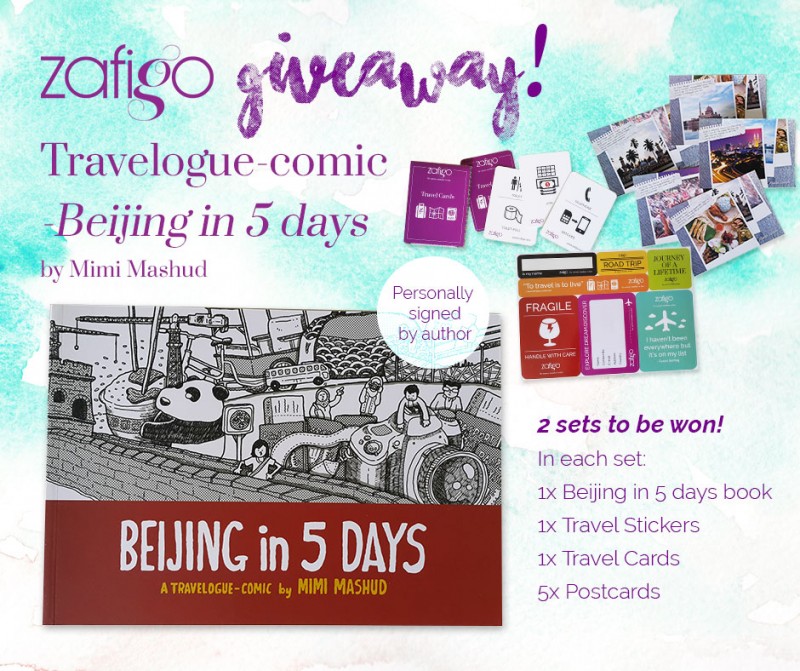 We've got two copies of Mimi Mashud's 'Beijing in 5 Days' travelogue-comic and we want you to have them, for FREE!
---
Mimi Mashud – an illustrator and (self-titled) professional doodler has created and published two travelogue-comics based on personal travels to Beijing,China and Kuala Terengganu, Malaysia.
We recently sat down with the talented Mimi and spoke to her about her travelogue-comics, the inspiration and amount of work behind it and travelling in general.
Read our interview with Mimi here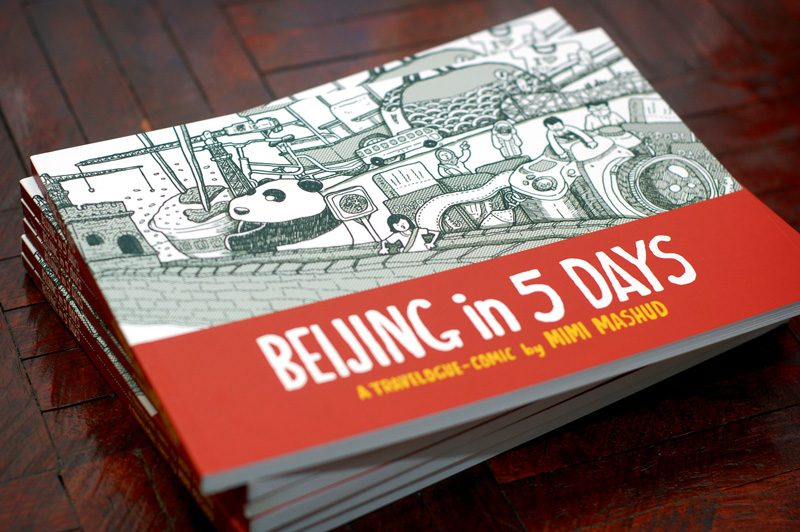 How do you win Mimi's Beijing in 5 Days?
Step 1:
Post your best travel tip(s) about China in the comment section of our contest post on Facebook (go directly here)
Step 2:
Get as many Facebook friends as you can to 'like' your comment on our post
That's it!
At the end of the contest period, TWO lucky winners will be selected, one each based on the following criteria:
1) Travel tip with the most likes
2) Travel tip the Zafigo team finds most useful
The contest will run for two weeks from today until 10th December 2015. Winners will be announced on 11th December 2015.
Rules:
1) 1 entry person person. 1 comment on our Facebook post here = 1 entry
*You can submit more than (one) travel tip about China, just make sure that it is within the same comment
2) Ensure that your entry is submitted latest by 11.59pm on 10th December 2015

Apart from signed copies Mimi's travelogue-comic, winners will also be receiving a set of Zafigo Travel Cards, postcards and stickers.
We will deliver the prizes to the winners anywhere in the WORLD, for FREE.
Good luck!

Get all the latest travel updates from Zafigo. Follow us: