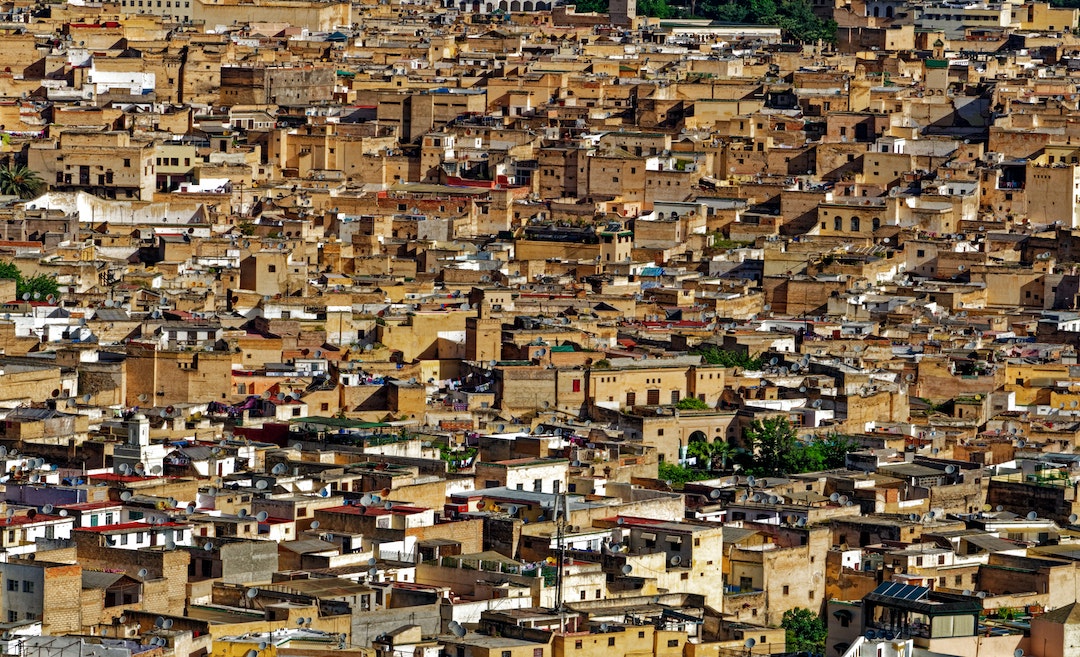 Walking through the winding medina in Fez, Morocco is like walking into a movie set: Some parts are eerily calm and too stunning to be real, while others are full of boisterous voices and the clanking tools of copper artisans. Discreet hammams are tucked away behind bakeries, while donkey pull carts and vendors advertise their rugs, sweets and leather goods in souks, or marketplace.
Morocco may have a reputation of being a harsh destination for women travellers – some have even reported harassment – but in general, be polite and dress modestly, and Fez (sometimes spelled Fes) will be a welcoming and hospitable city. It can, however, be confusing and mysterious to the newcomer and is not a city where you want to arrive late at night and be disoriented.
Make sure you have accommodation reserved before you arrive. Fez has seen a huge influx of tourism in recent years so there is affordable accommodation of all types, from the modest to the luxurious. For an authentic local experience, stay at a riad, traditional Moroccan homes with interior courtyards converted into chic boutique hotels.
[Read Next: Travel Tales: A Million Stars Hotel In The Moroccan Desert]
They are part of the beautiful maze that characterise the 1,300-year-old city, along with stunning ancient mosques, a sprawling medina, and delectable food to refuel with in between. Keep these 10 tips in mind as you make your way around Fez.
1. Learn a few words of Arabic
Moroccans are famously multilingual people who will leave you in awe. Arabic, French, and Spanish are widely spoken and you can get by with English most of the time. But do learn a few phrases of darija (Moroccan Arabic) if you want to impress the locals. You can pick up some phrases from this YouTube series.
2. Pack along good walking shoes
Fez's medina, or old city, is a UNESCO world heritage site and is said to have over 9,000 pedestrian-only streets, which means that no vehicle can get you there. Be willing to walk. A lot.
3. Dress modestly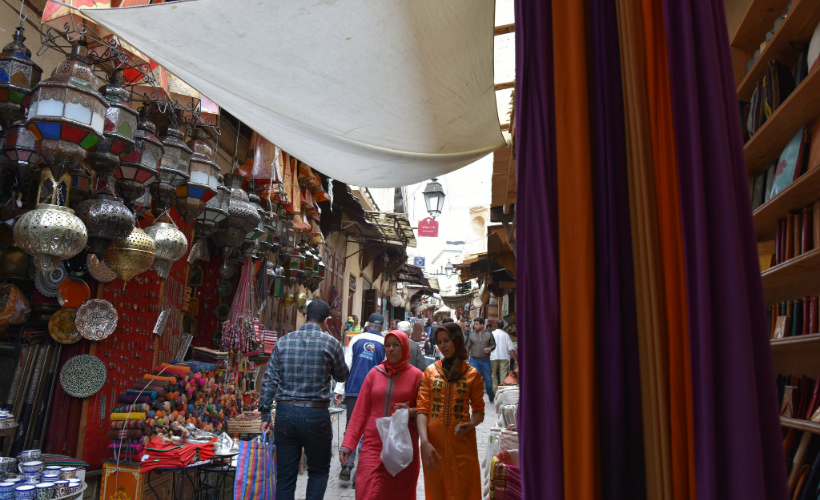 In Fez, people dress in many versions of modest clothing, both for religious and practical reasons. When it's blistering hot, locals know it's better to be covered than to expose their skin to the sun. Women should wear loose clothing, pants or long skirts made of light fabrics, and cover the shoulders and chest. This will show locals you are respectful of their traditions. Find more tips and other local customs here.
4. Don't stress out over catcalling or street harassment
Modest dressing, however, won't deter all strangers from making comments. As a foreigner, you will be a target. It can be disconcerting for some women but keep in mind that most of it is harmless. If someone crosses the line though, call the police. While in Morocco, I had someone briefly follow me. I was initially scared but relaxed when I heard him tell me I was "beautiful, like cheese."
5. When shopping, always bargain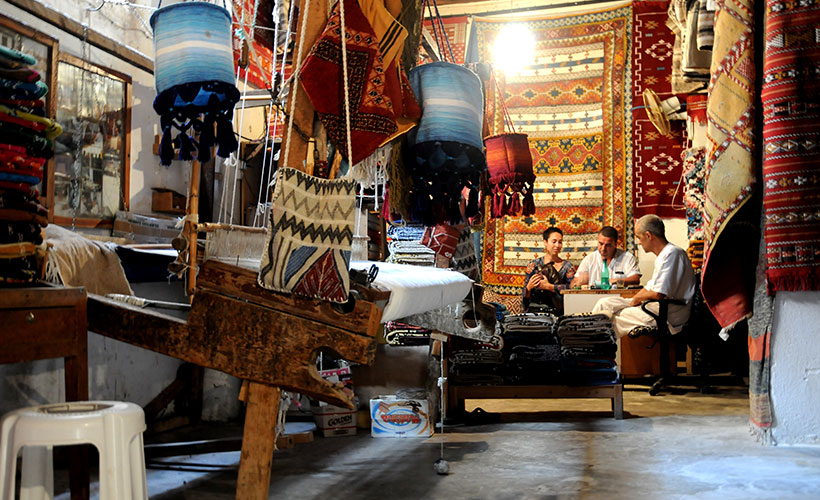 Fez is a great place to shop for colourful, well-crafted souvenirs; the city is particularly famous for its artisanal rugs and leather goods. Vendors will typically begin with a very high asking price. Locals told me that as long as you are patient, polite, and do not become emotional during the bargaining process, you will be able to take the product home for the price you want. A friend I was travelling with fell in love with a vibrant, beautifully-patterned rug. She was able to negotiate around EUR100 less than the original asking price.
6. Visit the tanneries
Of the three tanneries in Fez, the most famous is Chaouwara, which, at 1,000 years of age, is the oldest and still utilises the same medieval methods to dry the animal skins and dye them. Men sit waist-deep in dye and walk carefully along the narrow edges of vats. There is a strong smell of urine and pigeon droppings, so some tourists bring handkerchiefs or mint to protect their nostrils.
The tanneries, as a must-see in Fez, will be part of any organised city tour, which is the easiest way to access them. However, tourists who wish to go on their own can follow Google Maps and street signs. The tanneries are tucked behind leather goods shops, so to be able to see them you must pass through a shop (whose employees will be hopeful that you'll purchase something). Know that many people will offer to guide you there, but will expect payment.
7. Customise your tour, and don't be pressured to buy things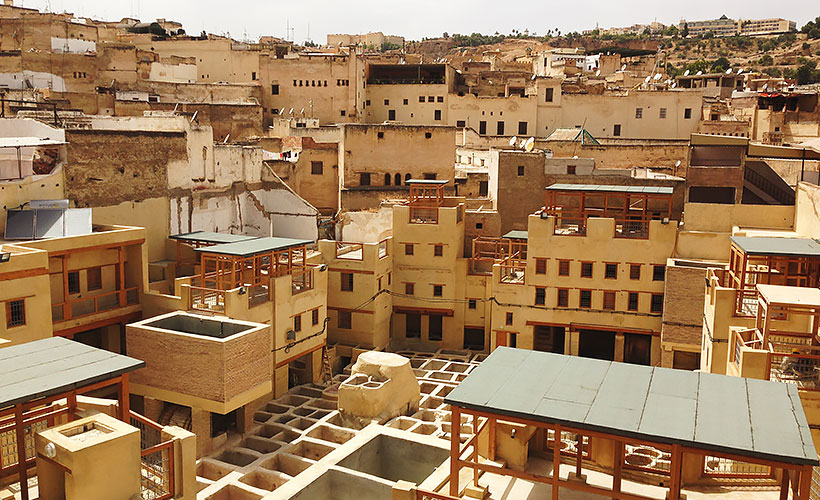 It's best to book a tour with a licensed guide that's recommended by your accommodation, and you can bargain with the guide to take you to what interests you the most. When visiting shops and bazaars, many of the vendors will pressure you to buy from them and your guide will probably encourage you too – because he will receive commission. Remember, you are already paying for the tour and are in no obligation to buy anything.
8. Pack along sanitary napkins and tampons
Sanitary napkins are often available at grocery stores, but there might not be as many options as you may find at home. Tampons are even harder to find, and many tourists find that the only places they can buy them are in very touristy areas. To avoid being stranded without a pad or tampon, make sure to pack them along.
9. Be prepared to eat well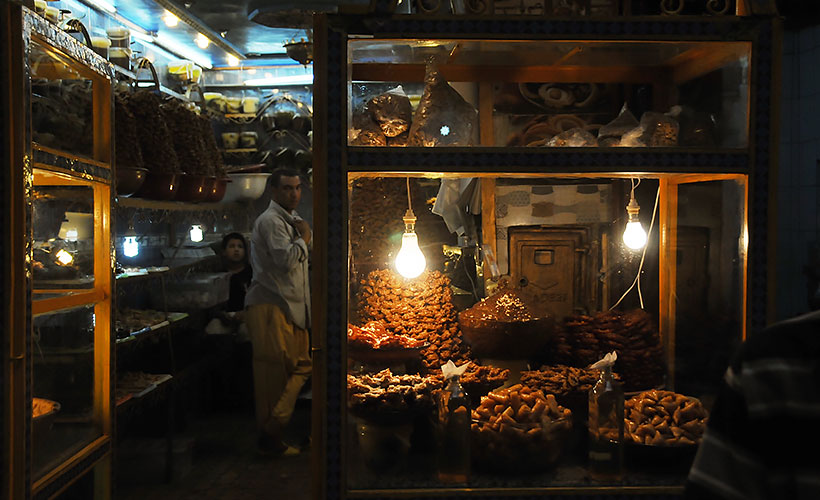 Moroccan food is a flavourful mix of different types of meat, vegetables, and often features its most famous export, couscous. Fez is considered to have a burgeoning culinary scene, so even the most budget of travellers will be able to eat well. You can't miss eating a tagine (meat and vegetables cooked in a conical earthenware pot); the classic mint tea, khoubz; bread, and candies on the street. There are also cooking schools that will teach you the secrets of this flavourful cuisine, such as this one at the popular restaurant Café Clock.
Expect to pay between EUR3-10 per meal; street food will be even cheaper. Outside of the medina, tourists can find international fast food chains such as Burger King and McDonald's.
10. Experience a hammam
A hammam is a traditional Moroccan bath, similar to Turkish baths. It's common for people to go once a week to scrub, cleanse, and purify themselves. Hammams range from very cheap to expensive, depending on its clientele (local or foreigner). Customers are segregated by gender, and expected to go completely bare, with the exception of wearing underwear. Make sure to bring your own towel, soap and exfoliating scrub (which can be purchased on the street in small one-time-use packages) unless otherwise specified. There are some important aspects of hammam etiquette, such as not excessively splashing water. Read more tips here before you go.
[Read Next: This Couple Was So Unprepared For Their First Hammam Experience]