Where and what to buy
Widely varied shopping experiences await visitors, with bestsellers ranging from traditional handicrafts and batik to embroidered and woven fabrics, high-end international brand clothing to electronic gadgets of all sorts.
At mid-range to upscale malls, prices are set and clearly marked on goods. Smaller commercial centres, shops, traditional markets and tourist sites may retail the tradition of haggling. This is also true in the regions outside of Jakarta.
When shopping at traditional venues, patience is key. Chances are, vendors up the price significantly for a foreign customer. Just counter the price stated by cutting it by half. The vendor may then cite a middle point between those two numbers, which is most probably within the range of a reasonable value.
If you prefer mall-based retail therapy, South Jakarta is definitely the place to head for upscale shopping centres while Artha Gading Mall in North Jakarta is where you'll find specialty shops, export outlets, and good options for larger-sized garments and shoes. A must-visit is Mall Taman Anggrek, the largest mall in Indonesia. Located near the Central Park commercial centre, it lives up to its name with a lovely park and pond area where people can bring their children and pets – dogs are welcome.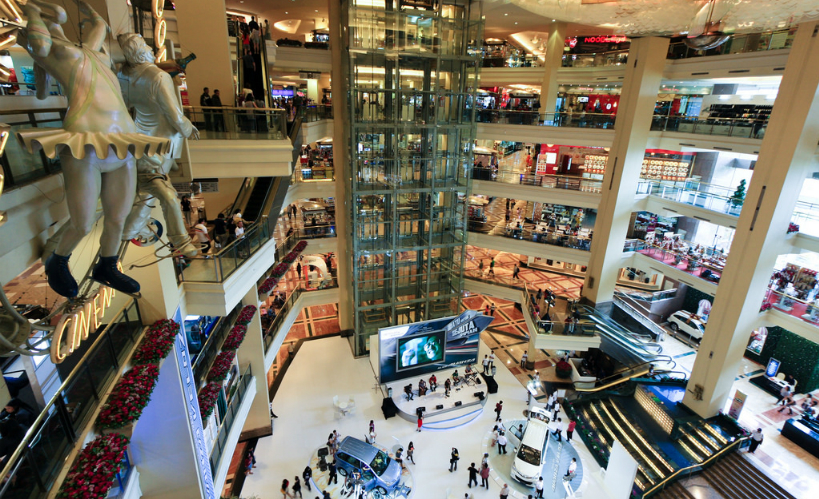 Another thing to watch out for when shopping, even in the high end malls, is pickpocketing, snatch-and-run, mugging and other forms of theft. Tourists are perceived as having lots of money, with Caucasians, in particular, seen as highly viable targets because they most likely do not speak the local language.
According to word of mouth among locals, the places with the worst reputations for theft are tourist sites like Jalan Surabaya Antique and Secondhand Goods Market (rated at 3.5 out of 5 for safety), the Tanah Abang and Mayestik textile markets (3.5), and traditional markets, such as Senen Market, Central Jakarta (3), ITC in Mangga Dua, North Jakarta (3.5), and Glodok Market, West Jakarta (3.7).
Please note that it is wise to keep a look-out for pickpockets in all malls and crowded public places.