From the airport to the city
At both Terminal 1 and Terminal 3, there is a pre-paid taxi counter within the terminal right after baggage claim with a choice of air-conditioned and non air-conditioned cars. There will be two taxi desks right outside the terminal when you step out. These belong to Meru Cabs and Easy Cabs at Terminal 3, and Mega Cabs and Meru Cabs at Terminal 1. They are all metered taxi services. There might be smaller private cab companies that try to elicit business – their cars look nicer and newer but it might be better to stick with those that have their logos, advertising and reservation phone numbers plastered all over them – usually signs of a legitimate business.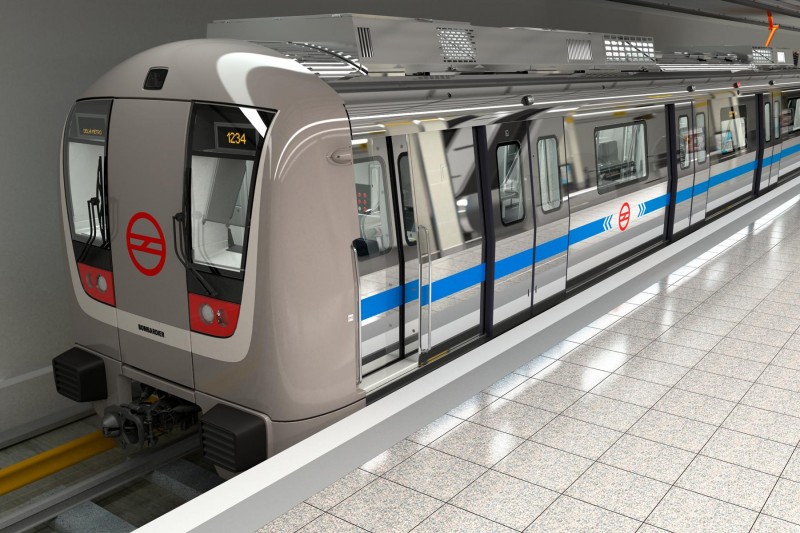 Terminal 3 passengers also have access to the Delhi Metro Airport Express, with a single service line that runs straight into the heart of New Delhi. If you are Terminal 1, it is usually a futile exercise to try and get a shuttle to Terminal 3.
Getting around
The first thing we'll have to admit is that our road signage, while it has considerably improved, still has a long way to go. Road names tend to match what you see on Google Maps or MapMyIndia, but if you to ask someone for directions, you can be pretty sure they won't be using the official street names. A mobile map might be the best way to get anywhere. Because 3G network is intermittent and may interrupt your expedition, it might be wise to look up your route in a place where you have stable Internet access and familiarize yourself with general areas around your destination.
Walking
Delhi can be a beautiful city to explore by foot, especially during the more pleasant months. Unfortunately, the city is not consistent when it comes to pavements or footpaths, and where they exist, they are usually bustling. If you're worried about disrupting pavement etiquette, don't be; there is none. Short distances are usually fine. You will find a lot of people crossing roads ad-hoc; while it is common, it is also chaotic to do so. It's best to walk to a traffic light and wait for your turn.
No matter which side of the road you are on, always (without exception!) look both ways. Motorists are infamous for using the outermost lane to drive in the opposite direction than they're meant to.
To check out city tours worth joining, check out this list here.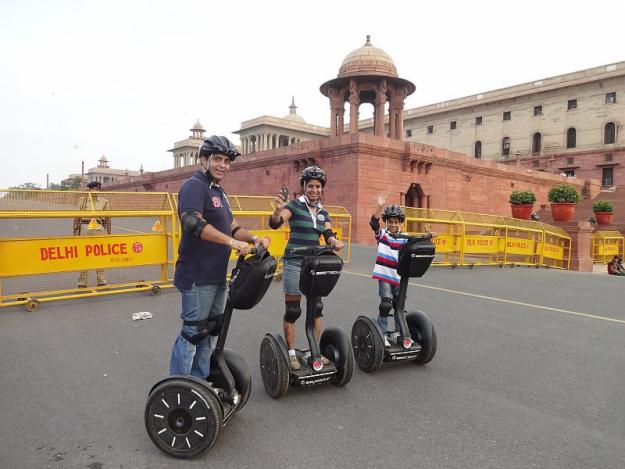 Cycling
Delhi does not have dedicated pavement paths for cyclists. Cyclists usually stick to the left lane of traffic on main roads. Watch out for motorists who will want to turn left, but fail to signal their intention to do so.
Public Transport
Metro: Riding the Delhi Metro is often touted as a recreational activity; that's because when it opened, it was such a novelty for large distances to be covered in air-conditioned carriages. It runs from 6am till 10pm and the network is fairly well connected within Delhi, while the satellite towns of Gurgaon and Noida have a single line connecting them to central Delhi. The trains can get quite crowded; if you're new to the city, that may not be such a bad thing after all. If a train or station looks deserted, most women tend to choose an above-ground road transport option.
There is a women's only compartment in each train, where as the general compartment is open to both men and women. If you feel safer, take the women's compartment by all means; don't be surprised if you see men wandering in. You will also spot irate ladies intent on shooing them away.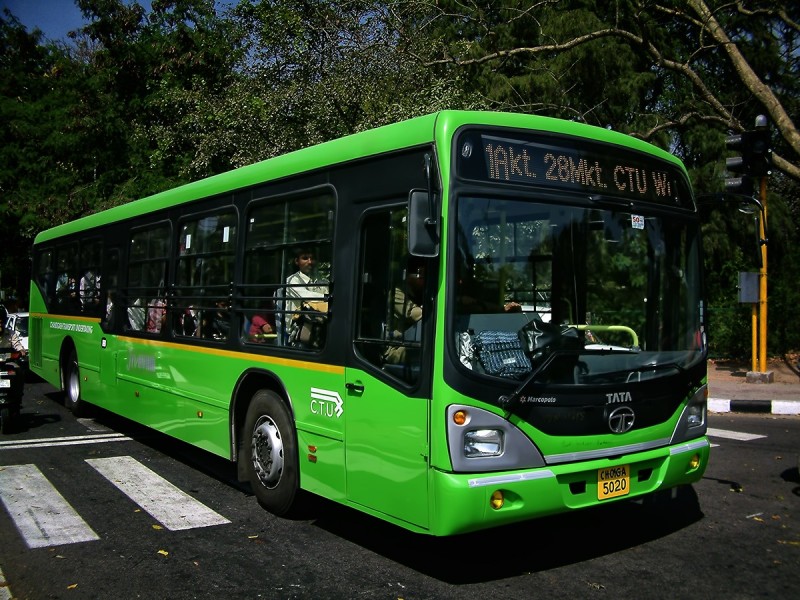 Bus: There are Red Line and Green Line buses run by the city. These have been recently upgraded but still aren't the safest or most reliable choice. If you're going to be on the road, wouldn't you rather take a private rickshaw or cab that takes you straight to your destination? There are also non-licensed and non-registered buses, which should be strictly avoided.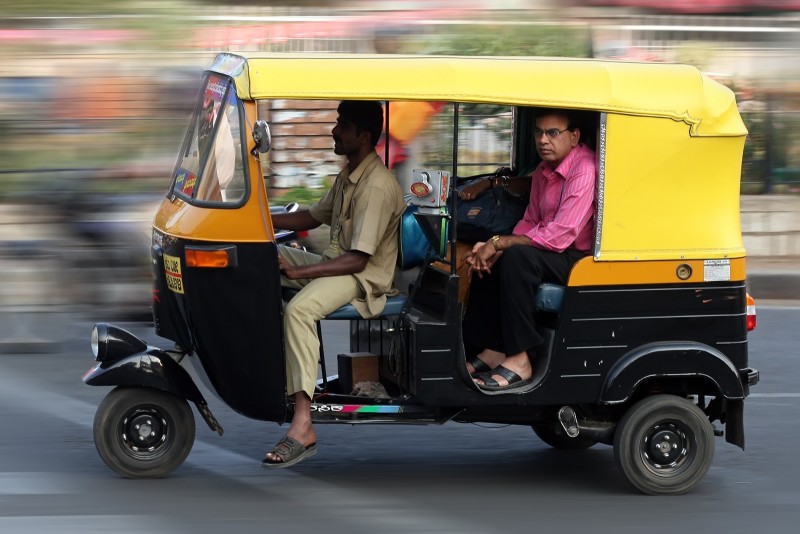 Rickshaws: Black-and-yellow three-wheeler motor rickshaws are all over the city; you'll find them in hordes outside Metro stations or you can stick your hand out and hail one when you see one. Don't be surprised if the driver doesn't fancy your destination and drives off. They also tend to, much against the law, ask for any price rather than run their meters. This is usually harmless but it doesn't hurt to negotiate. Rickshaws are open on both sides, which may be uncomfortable in some seasons but the advantage is that you have clear access to other travellers if you need to call for attention or ask for directions. Hold on to your handbag; someone might try to nick your bag from one side while you are looking out of the other. You may also find larger rickshaws picking up multiple passengers and dropping them off at different stops; this isn't recommended simply because of how crowded it is. Hand-pulled rickshaws are seen in smaller parts of town; as long as you agree a fair price with the puller, these are usually okay for very short distances.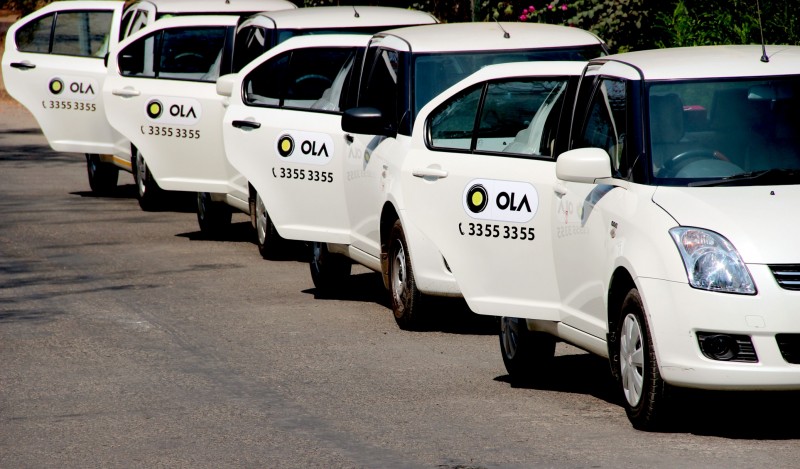 Cabs: There are black and yellow taxis that can be hailed within the city, and might be metered or not (the driver may claim that the meter is broken so he can demand the price he wants.) Usually, it's easiest to call a registered radio cab company. These always run by meter and come with the knowledge that the vehicle is on grid. You can call Mega Cabs, Easy Cabs or Taxi for Sure, although explaining your pick up location can get annoying. Meru Cabs and Ola Cabs have reliable apps that identify your pick-up location; Ola Cabs even has an emergency button on its mobile interface in case you suspect that you need help en route. Uber runs efficiently but requires a deposit to be made on a platform called PayTM, from which money is debited after your ride. There is also a women-driven cab company called Sakha; although it is quite difficult to find an available vehicle when you want it.
Private car booking
There are numerous small players in the private car booking market; it's just difficult to know which one to trust, as it comes down simply to the person that owns it. If you trust your hotel or have an acquaintance who has an existing relationship, then it should be okay. Private cars can also be booked for trips out of Delhi (called outstation trips) for cities like Agra, Jaipur, Chandigarh, etc. You should also know, it may be difficult to communicate as most drivers and company owners will speak only Hindi. You can try some of the luxury companies that cater to corporate clientele, like Orange Cabs.
Driving
India follows the British road system; that is, we drive on the left side of the road. You can rent a car from companies like Hertz or CarzOnRent or ZoomCar if you're confident driving. Do ensure that the vehicle's insurance papers and RC (Registration certificate) are in place. What you should know is that Delhi driving can be, quite simply, lawless. People regularly cut lanes without indicating, and it's each man or woman for himself or herself – don't expect any politeness or niceties. Maddeningly, people also sometimes drive in the opposite direction in the outer lanes. There is no sane explanation for this; it's just the way it is.
Delhi operates a zero tolerance policy towards drinking and driving. While you may be stopped for checking, the norm is that women are not asked to step out of their vehicle for a breathalyzer test. You are also within your rights to ask for a female traffic police personnel to be present for any discussion.