What to Pack
Pack as you normally would, and ensure you have sunscreen. Public loos may or may not be in a great shape; I like to keep hand sanitiser as well as a pack of baby wipes handy at all times. For more public toilet tips, read How to Survive a Foreign Toilet.
What to Prepare
Keep a map of the city on you, marking where your hotel is and if you can, places you're keen to visit. Keep a screenshot of your hotel's location on your mobile phone too. Women commonly wonder if they should be armed with some sort of self-defence tool; my philosophy is that you should do whatever makes you feel secure. Nobody ever wishes to put pepper spray or a Swiss Army knife to good use (other than to cut off a thread that been entangled in your bag's zipper) but if that will make you feel better and give your mind some confidence, by all means!
Money Matters
The Indian Rupee (INR) is written as Rs. or denoted with the ₹ sign. 1 USD is approximately Rs. 60. Notes are available in denominations of 10, 20, 50, 100, 500 and 1000. Coins are available in denominations of 1, 2, 5 and 10. When shopkeepers run of change, they frequently give you the equivalent in Rs.1 in mints and toffees!
An average packaged orange juice costs Rs.10-15, a McDonalds chicken burger costs Rs. 89 and a cappuccino will go anywhere rom Rs. 50 to Rs. 150 depending on the café. For more, click here.
Tipping is expected in restaurants and in other service industries like salons and spas. Check your restaurant/bar bill; if the service charge (sometimes written as SVC) is included, you've already been billed for service. Service Charge is different from Service Tax. If it's not included, 10-15% is generally very welcome.
Some credit card machines are connected to a landline, therefore you will have to walk over to wherever it is located to enter your PIN. The restaurant might even ask you for your PIN! It's not meant badly; they're trying to save you the effort. Merely state that you have no problem walking over to complete the transaction.
There are plenty of ATMs everywhere and they mostly accept Visa or Mastercard only. For every one that works, you will find one that doesn't.
Phone & The Internet
The network in India is EDGE, 2G or 3G. When dialing a number in India, you need to put (+91) before the number. Mobile numbers are always 10 digits long. Landline numbers are usually 7 or 8 digits long, and are preceded by an area code. Delhi's area code is 011, so if you're using an Indian number, you will have to dial 011-xxxxxxxx and if you're using an international number, you will have to dial +91-11-xxxxxxxx.
Try to get a pre-paid mobile number from the airport if you can, or a Matrix SIM card.
Here's a comprehensive guide from Tripzuki to getting one.
If you are using your own mobile phone and number, ensure that you have requested International Roaming from your operator before you set out.
3G network tends to be spotty, and you may find Wi-Fi in select cafes or restaurants, often upon request. Most hotels should have paid or free Wi-Fi.
Necessities
Pharmacies are dotted all around the city and will cater to basic needs like sanitary pads, lens solution, hand sanitizer, etc. Tampons may or may not be available; carry your own. Same goes for panty liners. A reliable brand of condoms should be available too but if you'd rather not get into a discussion, bring some from home or the airport. New services like Batman Delivers promise to deliver even contraceptives to you after hours in Gurgaon & South Delhi; it's worth a shot.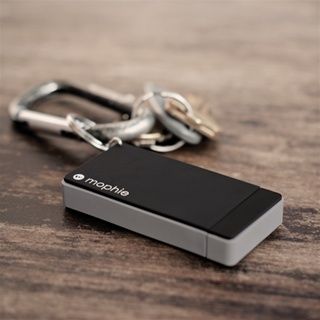 What to Always Have On You
Always, always have your phone charged. If you habitually check your phone, keep your charger (in a compatible voltage) with you.
Always, always have your embassy's number keyed into your phone.
You don't need to carry your passport around; it's best kept in a hotel locker. Do keep a photocopy on you or a picture of the details page on your phone.