Bangkok prides itself on having every product, brand, and haute couture fashion house somewhere in one of the dozens of malls scattered throughout the city so no need to fear forgetting to pack something.
Check out the Customs & Culture section on clothes for some great links with specific packing lists.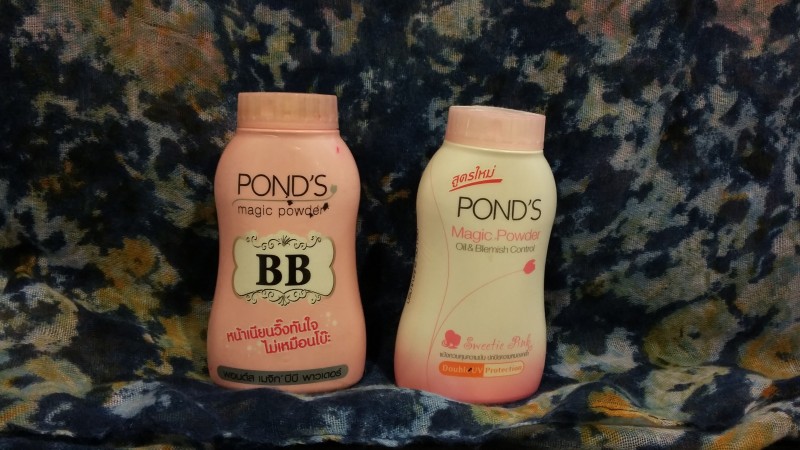 The complicated essentials
Lotions and other toiletries: Don't forget sunscreen! Sunscreen is surprisingly expensive and difficult to find in Thailand and often includes whitening cream!
In general, bring your own toiletries unless you don't mind whitening cream. Most easy to access and inexpensive lotions and deodorants will have some sort of whitening element, which means you have to make special trips to larger or foreign grocery stores for non-whitening versions.
Makeup: Makeup is widely available in Bangkok, from street vendors to high-end department stores. Sephora, the wildly popular international cosmetic chain, recently opened to great fanfare but has stiff competition from hundreds of smaller make up shops all throughout the city, including imports from Korea and Japan which are widely respected by Thai women. 
Medication: Pharmacies are on nearly every main street and often include an English speaking pharmacist if you are near the city centre or major tourist areas. Boots Pharmacy is a well-known international chain with high quality products and very helpful pharmacists and clerks. They also have a wide selection of beauty and cosmetic products.
You do not need a prescription for most medications, but make sure you know the generic name of the drug because your particular manufacturer may not be available in Thailand.
Contact lenses , solution, eyeglasses: the most common eyeglass store in Bangkok is called Top Charoen. The stores in expat friendly neighbourhoods often have English speaking staff that can assist you with any eyesight needs. Pharmacies also carry contact solution if you just need a refill. 
Condoms and personal pleasure aids: Condoms and personal lubricant are available at any 7-11 convenience store near the checkout counter. You can also find a wider selection at the large supermarkets (Big-C and Tesco) and at pharmacies. When purchasing, make sure to check the size, which can be difficult to find since most boxes are in Thai with the centimeters in roman numerals. 
Personal pleasure aids (sex toys) and pornography are not able to be sold legally in stores in Thailand, which means they are sold widely by street vendors in areas like Silom and Nana (Sukhumvit). It might be best to bring your own from home…
Feminine Products
You can find generic and local brand sanitary pads and panty liners at any 7-11 convenience store, Boots pharmacies (a common British chain scattered throughout the city), or the main grocery stores (Big-C, Tesco). You won't have trouble finding something to suit your needs no matter where in the city you are. 
If you have any sensitivities to feminine products or are particularly attached to your brand of sanitary pads or tampons, bring enough with you for your whole trip and any emergencies. 
Tampons are not common in stores that cater to just locals so don't be surprised if the local Big C grocery store doesn't carry them or only have limited selection.
If you do need to purchase feminine products and are willing to spend extra for a specific brand or higher quality comfort, you can find many American and European brands at Villa Market, a high-end grocery store with multiple locations in Bangkok.
Money Matters
Bangkok is known as a relatively cheap city but don't let its reputation as a hub for gap year backpackers fool you. As a major cosmopolitan capital, Bangkok has everything from cheap street food to high end, Michelin starred restaurants, from knock-offs to the best of haute couture and much more.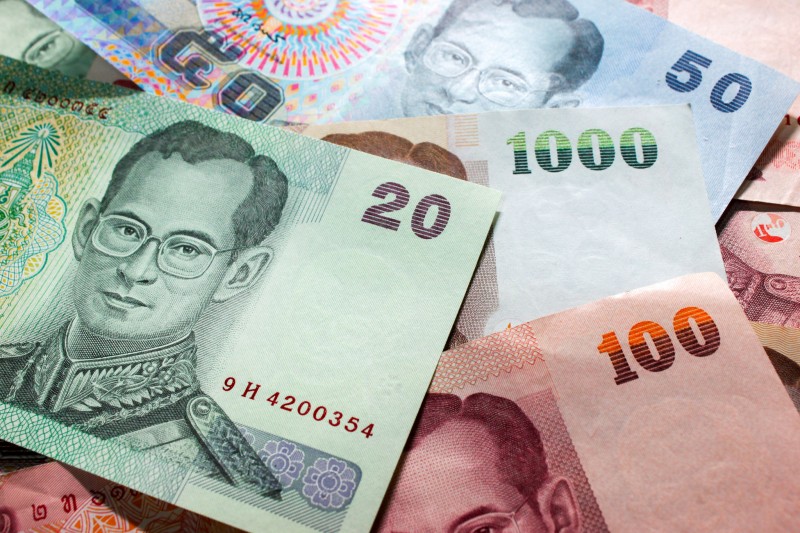 The Quick Facts
The Thai currency is called baht and is abbreviated THB. The symbol is ฿ or บาท in Thai.
Most ATMs will take international cards but will charge approximately 180baht per transaction, plus whatever fees your banks piles on top.
Virtual Tourist has a great forum going on tips from visitors to Bangkok on where to exchange money and other advice about money, including pictures of the currency and popular exchange places.
Credit cards are fairly widely accepted, especially in the malls or major chains. Street vendors and night market stalls, however, will likely be cash only, and many inexpensive restaurants do not take cards or have relatively high minimum requirements. 
Because tipping is always controversial and difficult to understand through intuition alone, check out the following blogs and articles to help you decide what you think is best: The Bangkok Shopping Guide, Whototip.net, Travelsense.org's Tips on Tipping.
For a quick summary, as Travelsense.org's article states, "If you are in an establishment that is more westernized, then tip as you would in the US or in Europe. If it caters mostly to locals, then a tip is not expected. Tips are especially expected for massage services and 15 percent is common. Bangkok cabs are metered, so there's no haggling over your fare. Local custom is to round the fare up to the nearest five baht." From many experiences asking my Thai colleagues about tipping, even if you do tip, it is not common to tip more than 10% of the total bill.
Price Comparisons
A great place to start to budget for your trip is numbeo.com. This site can help you get a closer idea of the cost of living at whichever standard of living you are looking for.
Most chain restaurants keep their prices the same in Bangkok as they would in New York, London, or Hong Kong. A tall latte in Starbucks is around 100-120 baht ($3-4USD). 
Bottled water can be found everywhere, unfortunately for the environment. A regular small sized bottle will cost around 7-10 baht (or 15-30 baht if you are in a restaurant). Litre bottles go for around 15 baht in stores and are great to have on hand at the end of a long day in the sun (or a long night of Singha). 
Domestic beers sell for 30-60 baht in stores depending on the size and can go upwards of 180 baht in bars or clubs. Don't forget to check if the beer you're ordering is small (330 ml) or large (500-640ml)! Sometimes you order a Chang or Leo at a food stall and expect a small can but get a large bottle to share (or not…).
Phones and Internet
Mobile phones are widely used and easy to purchase all throughout Bangkok. If you're bringing your own phone with you, your best bet is to get a SIM card at the airport from TrueMove, DTAC or AIS. This article breaks down the options for iPhone users but the general information can be applied to any type of phone.
Internet cafes are scattered throughout the city and are popular with Thai youth who get lost in computer games for hours on end. Many hotels and hostels will also have computers available for free or a small fee. Wifi is becoming increasingly popular at cafes, bars and restaurants but don't make any assumptions before purchasing a coffee or snack. Many places have wifi symbols on their windows to indicate that one of the main phone service providers offers wifi at that location, which is useful if you have a plan that includes wifi from True Move or DTAC but much less helpful if you're just visiting town without a local mobile plan.