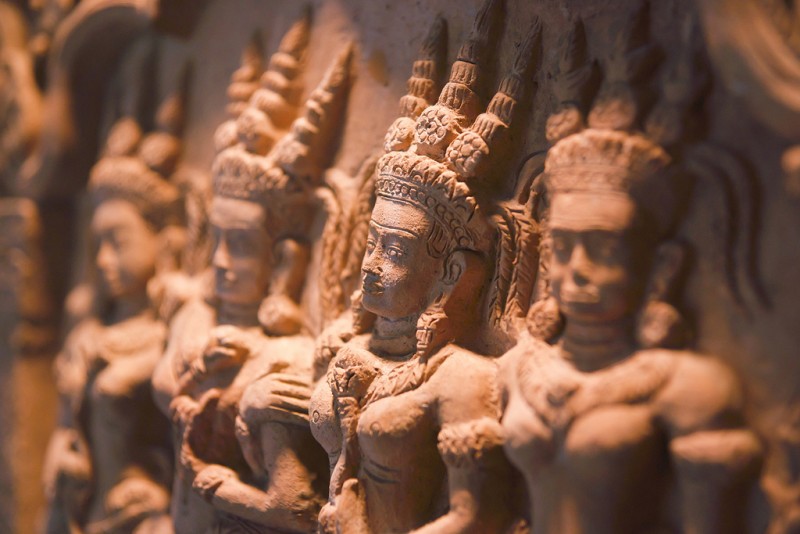 There are dozens of articles and blogs about common scams in Thailand. Some of the best include:
For a great blog post (though my heart goes out to the bloggers!), check out Globetrotter Girls' post on their really horrible first few days in Bangkok. Through their experience, you'll see many of the common scams that take place in Bangkok and then they have a very helpful list of more links for additional tips to avoid getting scammed.
The quick takeaways
Never trust a driver that tells you something is closed (a hotel, a museum, a temple). This is a huge hint that they want to take you on their own tour, which will include many fake gem stores.
Always check your change! No one is in a rush in Bangkok so if you need a few extra seconds to check your money before handing it over and then again afterwards, ignore any huffing and puffing tourists in line behind you.
Get your tickets from reputable sources. If your hotel or hostel is highly rated and well-reviewed, they should be able to recommend decent and trustworthy agents. When in doubt, go directly to the train or bus station yourself! Many train and bus stations in Bangkok have English speaking information desk clerks to help you in the confusion.
Scams are directed at any and all tourists, regardless of age, gender, or nationality so don't ever assume you're immune!
Top Tips for Staying Safe
Use a purse with straps that go across your body. Regardless of what type of purse you use, keep the body of the purse on the side of you away from the street so that a motorcycle driver can't snatch it as they zip past.
Check out the section above on the different neighbourhoods to get a better idea of which areas should be avoided at night if you're travelling alone.
When drinking in bars or clubs with a seedier flavour, ask for bottled drinks and watch them open the drink.
Use your best judgment. As a woman traveller, chances are you have already thought through the possibilities and have turned on your sketchiness-radar.
If you are caught up in a scam or something worse, call 191. For other emergency numbers, check out Angloinfo.com's guide.