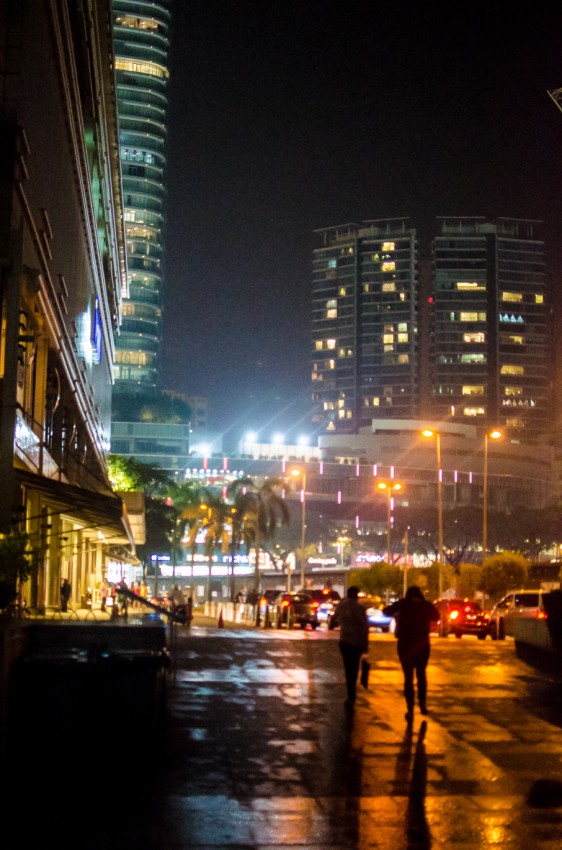 When it comes to entertainment, Kuala Lumpur is not short on options.
Whether you're a clubber, casual drinker, nature lover or art enthusiast,you'll find something to occupy your time in this vibrant city.
Is it expensive to have fun in Kuala Lumpur? It really depends on what you're doing. Thanks to high sin taxes, alcohol and cigarettes are expensive and the better clubs have steep cover charges.
Still, the nightlife is diverse enough to cater for a variety of tastes and budgets. For a woman alone, though, Kuala Lumpur has the same challenges as any urban city when it comes to safety.
While the possibility of violence is not high, it is there. No need to be overly paranoid, but a degree of caution is always advised. The possibility of your being assailed is not much higher, but do take note that you might attract more attention if you are noticeably foreign and on your own.
Stay alert, be wary and take basic precautions when travelling at night alone.
The heart of Kuala Lumpur's nightlife has to be Changkat Bukit Bintang. You'll likely find other travellers to KL as a sizeable number of the expat population will gravitate towards this trendy strip.
If you'd rather have a quieter night out, then enjoy the stunning views over at the Sky Bar at the Trader's Hotel. While the drinks are pricey, the stunning vista makes the sojourn worth it.
Another great option for a laidback drink or chat is Bangsar, where Telawi street has plenty of little cafes and comfortable eateries for you to indulge. Like Changkat, it also attracts members of the expatriate community as does Mount Kiara, one of the posher districts of Kuala Lumpur.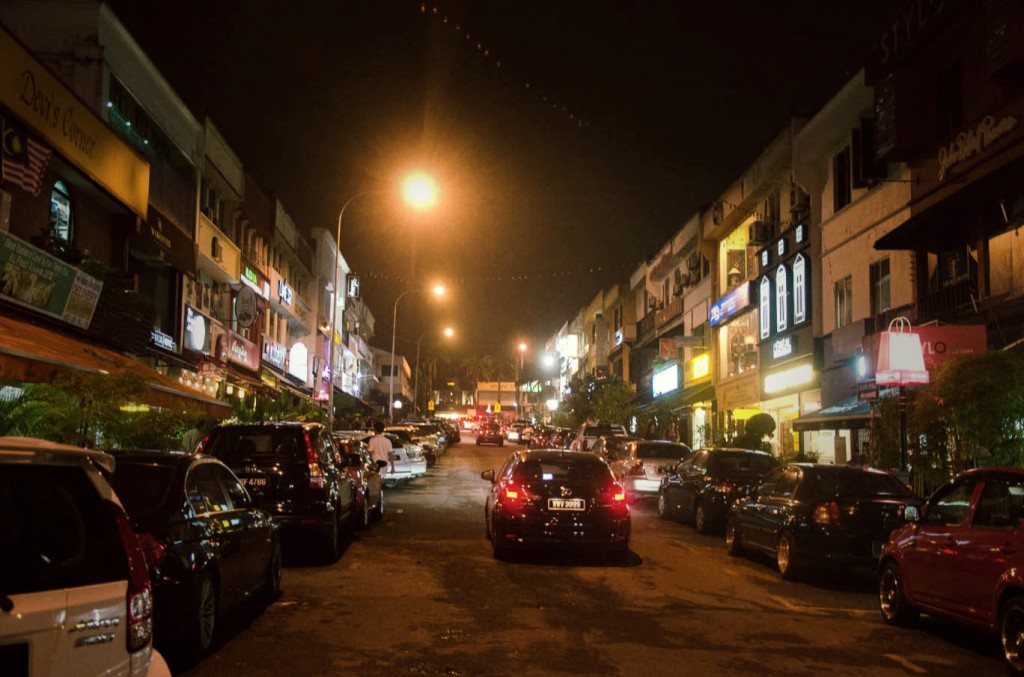 If you're staying in the better class of hotel in the Bukit Bintang area, it's likely your hotel will have a lounge or bar you could wile away the hours away before retiring to your room.
Unless you're lucky enough to have a friendly companion or guide for the journey, best seek out nightlife nearer where you stay as both traffic and finicky cab drivers might make for fairly unpleasant journeys.
Rest assured, though, that good wine, food and recreation can all be found here. Unless you're resolutely picky you'll find something to your tastes.