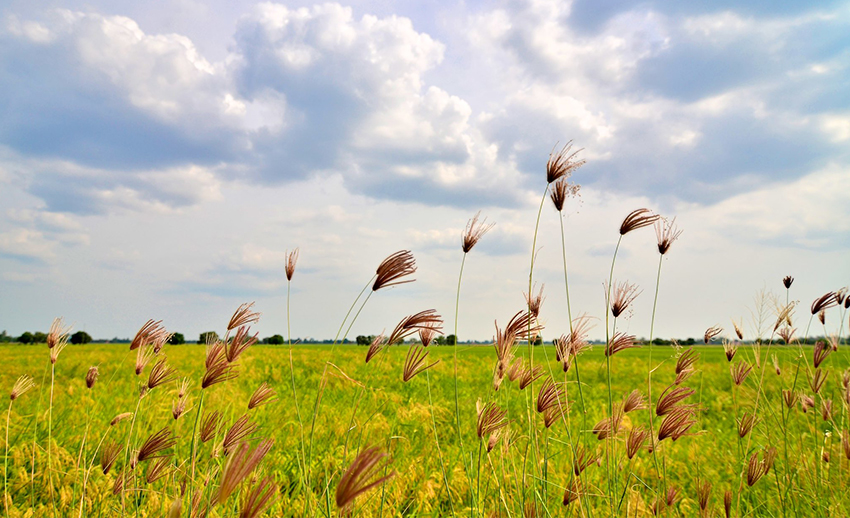 Zafigo's Quick Guide to Kangar, Perlis for Women Travelling Alone or with Family and Friends
Kangar has the distinction of being the largest town in the smallest state in Malaysia, that is Perlis. Its population, mostly farmers and civil servants thanks to its status as state capital and its chief economic activity, doesn't really make it an exciting place to receive much travel action. However, as most undaunted travellers would know, there's always something to explore and discover — you just need to pay enough attention.
And pay attention we have! We've unearthed some gems for those looking to wander off the beaten paddy path, and we're placing Kangar firmly on our travel lists. Read on to find out why.
1. A note on culture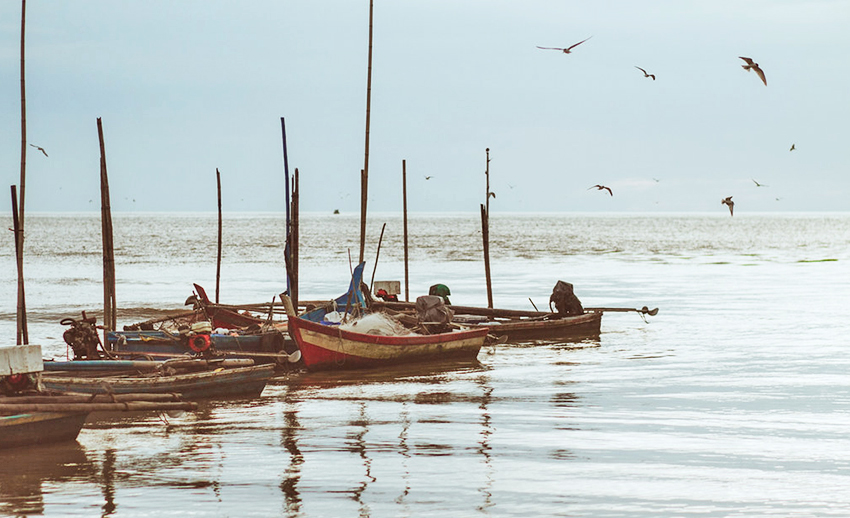 As a neighbouring state to Thailand, being the northernmost state in Malaysia, there's a predominance of Malay and Thai influence to be found here. It's the kind of place that feels a little akin to taking a step back in time — where stopping to ask for directions will find friendly farmers inviting you into their home. Also expect to be surrounded by weather-worn fishing boats bobbing in its coastal waters and endless miles of paddy fields.
Due to its amalgamation of cultures and storied history, the heritage you'll find here is truly one of a kind. Its people today still indulge in traditional games, dances, and some pretty interesting hand-me-down entertainment that you'll be so lucky to witness. Should there be a chance to participate in any harvest celebrations, we recommend accepting with grace, so you can catch its colourful music and dance performances such as the Tarian Canggung (a traditional post-harvest celebration dance) or the Tarian Terinai (a traditional dance for royal ceremonies).
2. Getting there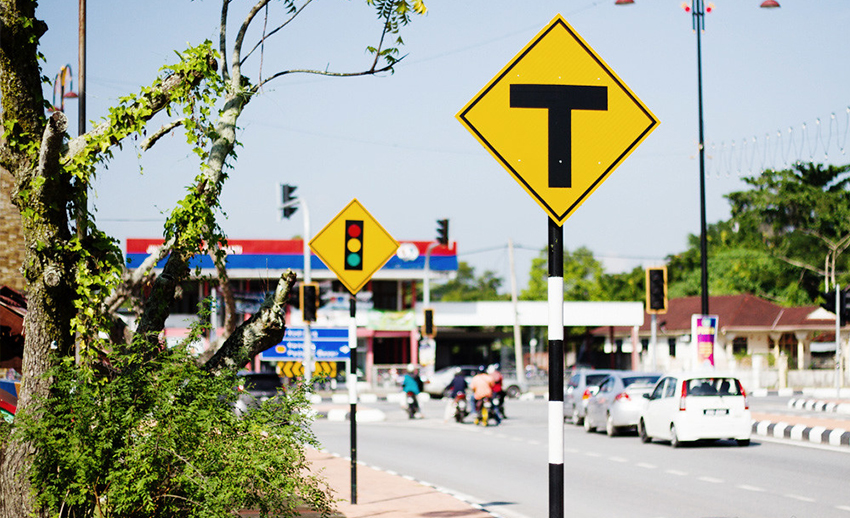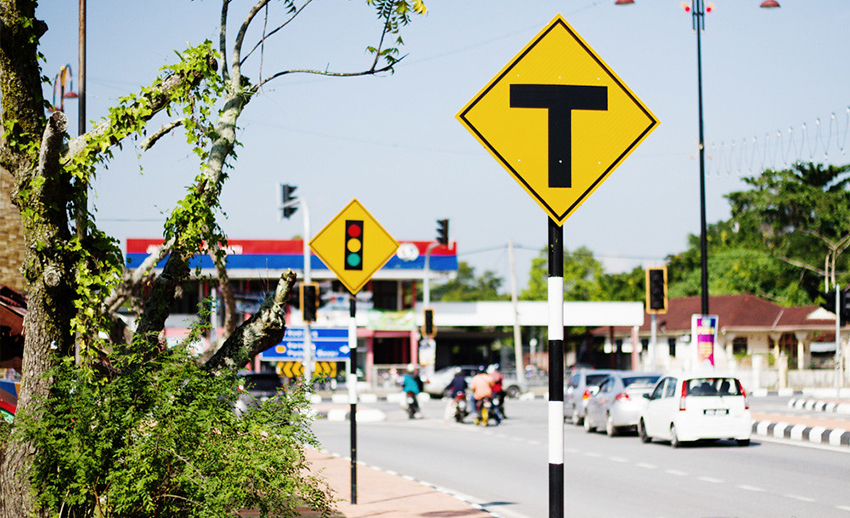 Accessible via the North-South Highway, Kangar is the end of all domestic bus lines in Malaysia before crossing to Thailand, so you'll have no trouble hitching in on a bus. While there are companies that go to and from as far as Melaka in the south and Kelantan in the east, a single-way fare from Kuala Lumpur will set you back around RM45 with travel time being around 6.5 hours.
Should you be coming in from Butterworth, Padang Besar, or Kuala Lumpur, and are looking to sightsee your way into Perlis (because really, why wouldn't you), there are also electric trains available for your journey. The closest train station comes into the royal town of Arau, only 15 kilometres away from Kangar. The journey from Kuala Lumpur will set you back around RM75 for a gold ticket and RM105 for a platinum ticket. From there, there are frequent busses between the station and the Kangar city centre.
There are, unfortunately, no direct flights into Kangar. Or Perlis, for that matter. It's a small state after all. However, you can fly into Alor Setar, Kedah, and hop on 45-minute bus or a cab ride to make your way to the neighbouring state's capital.
3. Where to stay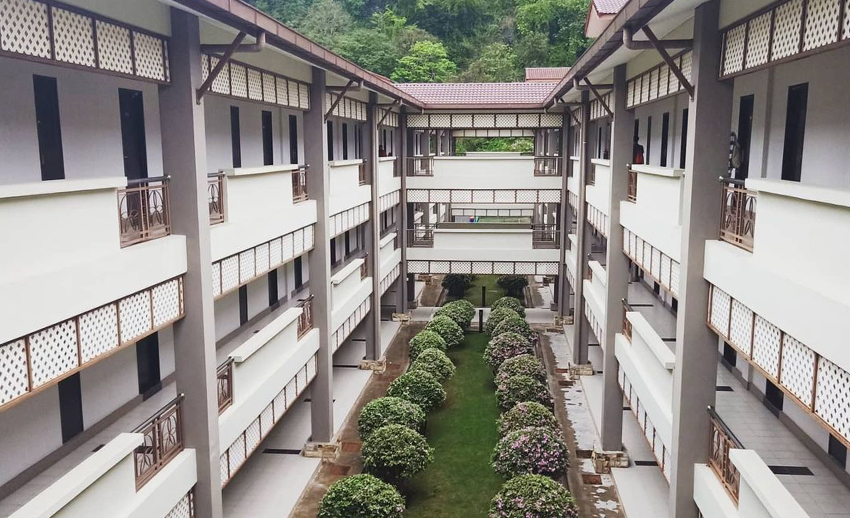 As it's not quite a tourist hotspot, Kangar's accommodation options are a little slim. You can look up homestays to fully immerse into the local way of life, or you can check in to one of our recommended stays below:
Ants Hotel
One of the newer hotels in town, Ants Hotel is one for you budget-conscious travellers. it offers convenient kampung food right outside, 24 hours DIY laundry, and clean, spacious rooms with en-suite toilets. As a no-frills stay, keep in mind that it does not provide toiletries. But Ants Hotel more than hits the spot with its delicious breakfast offerings and easy access to the city's attractions.

No. 12, Jalan Bintong Aman 2, Kampung Bintong, 01000 Kangar, Perlis

antshotel@gmail.com

+604-9775578
Hotel Seri Malaysia
A stay at Hotel Seri Malaysia Kangar comes with easy access to the neighbourhoods around the hotel through the convenient shuttle service offered. For those with cars or rentals, Hotel Seri Malaysia Kangar also offers free car parking for guests. Right in the middle of the action, you'll find a comfortable stay equipped with an indoor and outdoor pool for the days you just want to lounge.

Lot 8101 Mukim, Malays, Persiaran Wawasan, Taman Budaya, 01000 Kangar, Perlis

serimalaysia.com.my/my/hotels/hsmkangar

+6049771777
Putra Regency Hotel
Should you prefer a little luxe in your life, there is The Putra Regency Hotel that's strategically located in the commercial district of Kangar. With its 112 standard rooms, 16 deluxe rooms, 16 suites, and a luxuriously appointed penthouse, we're sure you'll find a stay for your exact needs. Whether you're a tourist or travelling for business, The Putra Regency Hotel is a great choice for accommodation when visiting Perlis with top-of-class facilities such as an outdoor pool, taxi service, 24-hour front desk, Wi-Fi, car park, and room service.

135, Persiaran Jubli Emas, 01000 Kangar, Perlis

theregencyhotel.my/theputraregency

+6049767755
4. Getting around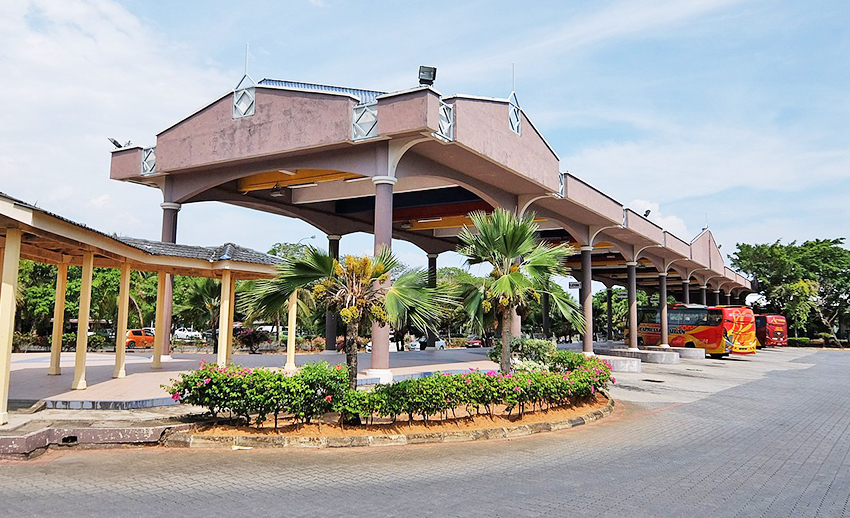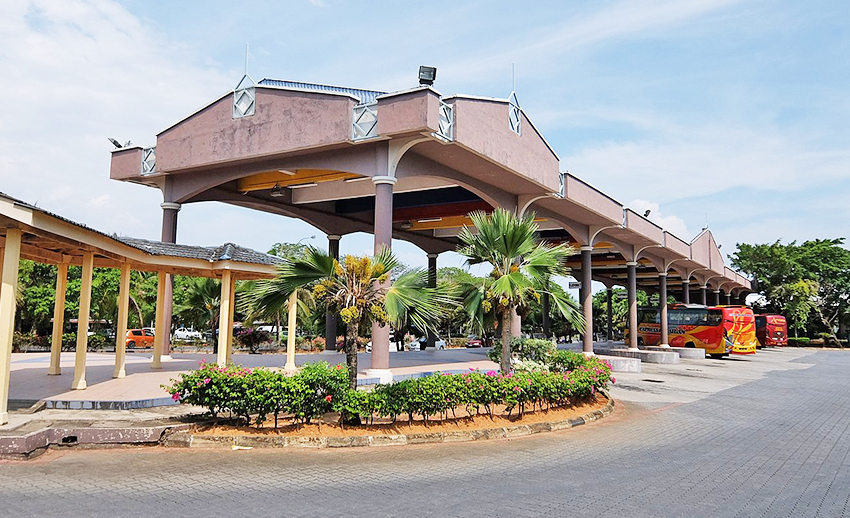 You'll be glad to know that most attractions around the city centre are within walking distance of each other, and there are a fair few cycling routes available. But for the most part, taxis are few and far between, usually focused at the bus terminal. If you're looking to see where the winds take you on your exploration of Kangar and its surrounding towns, we do recommend renting a car or at least having a rough timeline for your itinerary so as not to end up unintentionally stranded.
Local busses would do you well in this part of Perlis, and if you're looking to take day trips to areas around, you'll be glad to know that busses will take you to neighbouring towns like Kuala Perlis or even the neighbouring state city of Alor Setar. However, Kangar is a bit of a sleepy town, and as such, local buses do not operate at night. So planning is queen here.
5. Where to eat
View this post on Instagram
While most dining options around town offer pretty standard local fare (Malay, Chinese, Indian, and a smattering of Thai) there are the usual fast food options (McDonalds and Pizza Hut) available as well. But these locales below have the distinction of being highly rated and highly popular with the locals, so you know it's gonna be a good time for your tastebuds.
Anjung Keli
The village atmosphere with a modern twist at Anjung Keli has attracted many a celebrity and political leader alike. The restaurant has also been visited by the crew of Jalan-Jalan Cari Makan, a popular local TV show featuring the best eats in Malaysia. Here, you will find various side dishes and also plenty of grilled fish such as catfish, selar, pari, haruan, terubuk and many more.
Our favourite thing here? Over 10 types of sambal for you to find your perfect combination of spice and flavour. You'll also find dozens of types of kerabu (a type of local salad that's a combination of fresh vegetables and zesty dressings), including traditional kerabu such as pucuk paku, pucuk selom kerabu, kerabu kaki ayam, and many more!
Warung Tepi Sawah
Start your day bright and early with a stop at Warung Tepi Sawah. This eatery is literally the perfect embodiment of local dining. Seriously! The open-air kampung-style nook overlooks lush paddy fields set against a backdrop of a limestone hillside for the perfect start to your day.
Here, you'll find traditional Malaysian breakfast such as nasi lemak, chapati, soto bihun, roti lenggang with sambal, and more! You'll need to get here early, and you'll want to catch the attention of servers once you get there since it's normally bustling with customers. But the warm breeze, authentic dishes, and stunning surroundings more than make up for the early rise.
Kak Su Laksa Beras Asli & Segar
There is no escaping the laksa in Malaysia. There's curry laksa, there's assam laksa, and there is the laksa utara (or the northern version). Now, even though this isn't technically in Kangar, its acclaim earns itself a spot on a must-dine location of Perlis for its authentic Laksa Utara, otherwise also known as Laksa Perlis.
Just outside of Kangar, over at Kuala Perlis, a seaside town, stands Kak Su Laksa Beras Asli & Segar. The rice laksa, which uses original ingredients for generations and maintains the traditional way of cooking, is highly acclaimed and positively reviewed on every traveller website there is.
Fresh local ingredients is the secret sauce here, and the owners set out to buy the fish for its gravy every morning from the fishermen and traders at the nearby Kuala Perlis Jetty. The results? Plates of homemade thick, rich, spicy, and creamy fish gravy seafood noodles. Don't forget to order a side of pulut udang and kuih spera to go with your noodles!
6. Snap away at the street art
View this post on Instagram
As it is with small towns steeped in history, there's nothing that a little paint and creativity can't help perk up. Much like Penang, Ipoh, and the streets of Selangor, Kangar artists have too in recent years taken to the streets with their art to liven up the landscape. Most recently, a group of street artists have taken it upon themselves to refresh the peeling paints of the city centre, making it a delightful space that's open to the community.
So, while you're living the slow life in the quaint quietude of Kangar, you might do well to spend some time going mural hunting. We recommend hitting up Jalan Desert 2 to find the student painted 100-metre back alley themed around the Colours of Perlis and Lorong Seni in the city centre to discover the hard work of 15 artists that include murals depicting famous comedian Yusri Edo (better known as Pak Yus Jambu) and Awang Batil.
7. Wonder in the architecture of the Al-Hussain Floating Mosque
View this post on Instagram
While not technically in Kangar, the Al-Hussain Floating Mosque is close enough and wondrous enough to warrant its own mention. Built over the waters of Kuala Perlis, it's often referred to as a floating mosque due its appearance during the high tides that make the mosque appear to be floating just above the waters.
The unique twin hexagon minarets of the mosque light up in different colours during the dawn and night prayer times and encompass modern tropical resort features. The external design embraces an eco-friendly concept and utilises natural materials such as quartz stone fragments, coral, marble and carved gravel, and pebbles. Capable of accommodating up to 1,000 worshippers at any one time, the mosque is illuminated during prayer times, and serves as a landmark for the offshore fishermen with its grandeur seen from up to 10 kilometres away.
Al-Hussain Mosque is open to non-Muslim visitors, but as with most places of worship, do be respectful of the local customs and dress codes. Preferably, you'll want to visit with your arms and legs covered. For women, it's also required for you to have a headscarf on for modesty.
8. Natural wonders to explore
View this post on Instagram
For a small state up north that isn't crawling with tourists, there is a surprising (or unsurprising) amount of natural wonders to be explored. There is Gua Cenderawasih, or otherwise affectionately known as Gua Sami, that offers stunning views at its peak. Word is that monks used to meditate in the cave at the top, hence its nickname.
It's a relatively easy hike with steps and not a complicated jungle trail. However, it does still require a certain amount of fitness as the steps are fairly irregular and can be pretty steep. At the top, whether you've planned a morning hike or an evening one, shades of green and gold await.
For more extreme adventurers, there is Bukit Keteri for you to climb your way to the top. The well-known limestone formation is surrounded by paddy fields and offers scenic views for avid rock climbers. The climbing routes were discovered by the Mammut Expedition to Malaysia in 2007, and since then has seen many other climbers take to the top.
If you're more of a strolling-through-the-garden and lake kind of gal, a popular spot to check out is Tasik Melati. The natural wetland located within a development area is known for its lakes and recreational facilities. With its many pretty gazebos and bridges, it makes for some stunning IG-ing. There are also over 150 sandbars scattered throughout the lake, and visitors can easily stroll through by means of a footway.
Honourable family fun mention: Looking for more caves that even the little ones can enjoy with you? There's Gua Kelam, which is one of the more popular caves visited by travellers in Perlis. About a 25-minute drive from Kangar, there's only one path into the cave with an eight-foot-wide suspension bridge. The interiors are well-lit, and there's a pathway carved out, so keep your eyes peeled for remnants of the former tin mining operation, curious little bats, and an array of interesting limestone formations!
9. Get your shopping on
View this post on Instagram
As Kangar is just a small town, it doesn't have as high a concentration of shopping malls compared to Malaysia's bigger cities. However, to get a slice of life that allows you the full sights, sounds, and flavours of Kangar, there is a pasar malam (or night market) on different streets on different nights.
An open-air affair that starts in the late afternoon to evening, it's a popular hangout for travellers and locals alike. Expect to find unique snacks and treats, competitive street shopping prices for clothes, toys, and knick knacks, all set to a fiesta-like atmosphere.
For the thrift shoppers, there is a little gem called Terompah Vintage Bundle Shop for you to build your own Girlboss fantasies. Specialising in shoes, with many brand names on their shelves from Converse to Vans, and more, it's one spot you'll not want to skip over.
Should you be looking for economical buys, the surrounding towns are also filled with options of textiles, footwear, handicrafts, decorative items, foodstuff, souvenirs, fruits, and more! You'll want to travel a little off to Padang Besar and Bukit Kayu Hitam for variety, though. Affordably manufactured in Thailand, and sold around the surrounding towns, Pekan Siam is also a bargain hunters' paradise with agricultural goods and duty-free shopping.
10. Follow the east wind for the harvest
View this post on Instagram
Kedah may be able to stake claim to being the Rice Bowl of Malaysia, but Perlis is not too shabby in the paddy department either. And as a testament to that, let us draw your attention to the Perlis East Wind Festival, a free entry harvest festival that the state government has successfully held for eight years running. Well, before the pandemic discouraged the congregation of large masses of people, of course.
You may have heard of the Gawai Festival in Sarawak with ngajat and tuak, or Pesta Kaamatan in Sabah synonymous with Unduk Ngadau and butod. Now, get ready for a harvest festival where you will witness a tractor race, a kapcai dirt track, and many other peculiar games the likes of chilli fishing (yes, you read that right) and literal catfishing!
Although not technically held in Kangar but its neighbouring town of Arau, based on past years' line-up of the three-day affair, we'll say it's a worthy inclusion into the list. As a matter of fact, we may just keep our eyes peeled for the next festival to coincide with our next trip!