Zafigo's Quick Guide to Bandar Seri Begawan for Women Travelling Alone or with Family and Friends
Brunei may not top the list of most travellers' must-see destinations when planning their Southeast Asian adventure, but Bandar Seri Begawan has its charm. There's a comfortable pace of life here, despite it being the capital city, making it a great pit-stop regardless of your travel motivations.
One only needs to take a peek beneath the surface of this tightly-regulated sultanate to be surprised by the warmth of Brunei's people and its wisely-conserved wildness.
Here's how you can get the full experience of Brunei in Bandar Seri Begawan: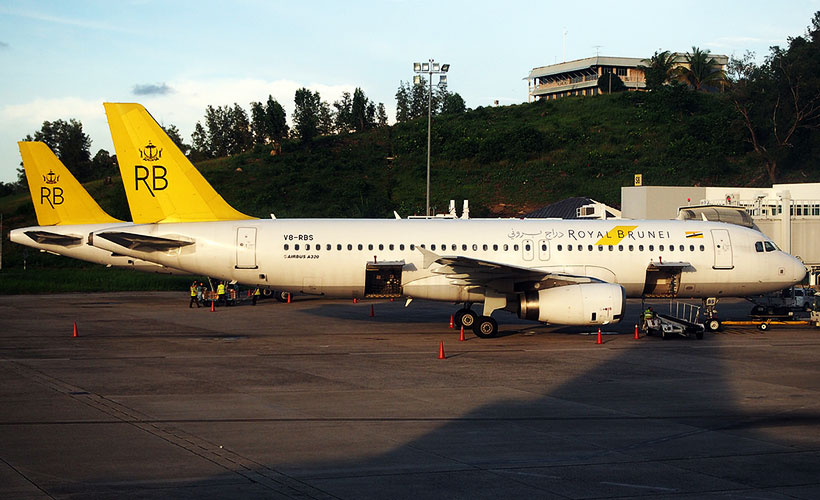 1. Getting there
Foreign nationals can enter Brunei visa-free (for up to 90 days, 30 days, and 14 days depending on the country of origin) as long as they present a passport valid for at least six months. Nationals of Israel are not allowed to enter Brunei, however, other passports containing Israeli stamps and visas should not pose a problem.
By plane
Brunei International Airport is Brunei's sole airport of significance. A taxi to Bandar Seri Begawan (BSB) downtown takes about 20 minutes and costs around BND25 (approximately USD18.40). Purple buses to and from the city centre are also available for BND1 (approximately USD0.70), but they only run during the day, so be prepared to make alternative arrangements if you're arriving or leaving at night.
By car
You can easily drive into Brunei from Sarawak, Malaysia, via two entry points. Both these crossings have drive-through immigration checkpoints, but queues can be horribly long, especially during weekends. It's important to note that only some petrol stations in the country are permitted to sell petrol to cars with non-Brunei plates. So be sure that your car is topped up before entering.
By bus
From Miri, Sarawak: PHLS Express operates a service between Miri and BSB twice a day.
From Kota Kinabalu, Sabah: buses run once a day between BSB and Kota Kinabalu in Malaysia.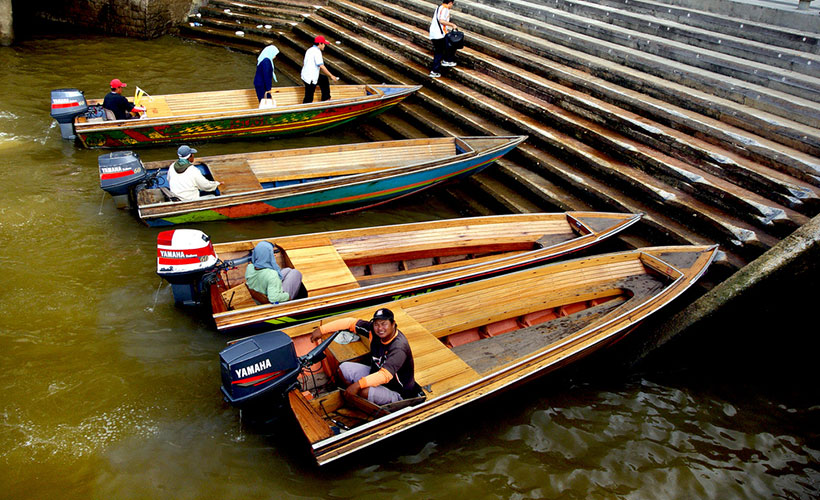 2. Getting around
Once you're in, navigating Brunei, especially BSB, is incredibly easy as the locals are extremely hospitable. Don't be surprised if after a few minutes of conversation, locals offer a ride to some of the attractions mentioned in conversation. If you're uncomfortable hitching rides from strangers, you can always pick up an official map of Brunei Darussalam to aid you in getting around town.
By bus
Public minibuses are the cheapest way to travel in the city. Service starts at 6AM and end quite early at about 6PM. There are no strict schedules with the service, so you might have to wait 20-30 minutes if you find yourself missing a bus. They cost BND1 regardless of distance (BND0.50 (approximately USD0.40) for children) and will stop anywhere along its route to drop off or pick up passengers, so just indicate to the conductor if you want to be dropped off at a specific spot.
By tour van
When looking to book a tour van to drive you around the city, do discuss and agree on a price before boarding the van. If you're feeling particularly nervy, try to haggle down the price.
By taxi
It's extremely difficult to hail a taxi outside the airport, so you might want to arrange your transport through your hotel or call a taxi service directly. If you've got data service, give the main ride-hailing app in town a whirl by downloading Dart.
By water taxi
You can hail a few water taxis at almost any dock, but the most popular place to find one is on the waterfront downtown. They're also a useful way to get to certain tourist attractions that are along the waters and some of the city's outlying neighbourhoods.
By foot
Downtown BSB is small and you can get around on foot easily. You'll find walking maps of the Heritage Trail at some intersections leading you to attractions such as Omar Ali Saifuddien Mosque and the Royal Regalia Museum.
Do note that some of the pedestrian traffic lights will stay red and won't change even if you press the button, so time your crossing by paying attention to the traffic lights for cars.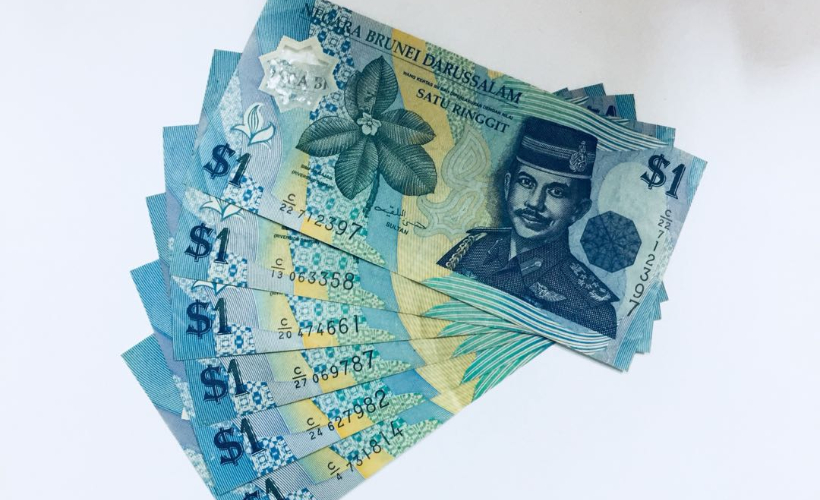 3. Money matters
The currency in Brunei is the BND (Brunei Dollar) and it's neck-to-neck with the SGD (Singapore Dollar). If you're stopping by Singapore before Brunei, you'll be glad to know that both SGD and BND are accepted here.
For daily expenditures, travellers are looking at a comfortable BND20 (approximately USD14.80) per day for meals, but only if you're planning to go a bare minimum. You could get nasi katok (rice, fried chicken, and your choice of sambal – very spicy, mild, non-spicy, or mixed) for BND1 and canned drinks for BND1.
If you're a coffee addict, a good cuppa will cost you anywhere between BND4 to BND7 (approximately USD3 to USD5.20). Fast food junkies will be glad to know that a large meal at McDonald's will cost a little under BND10 (approximately USD7.40).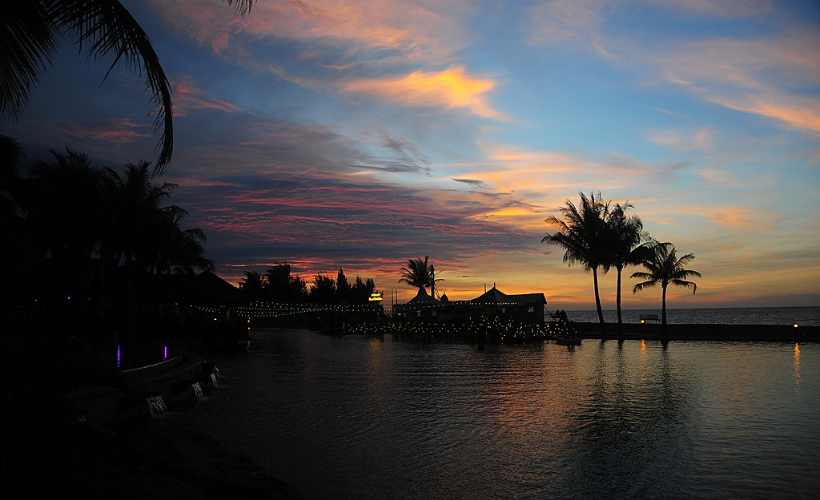 4. Common (un)knowledge
Travellers who don't do their Googles are often surprised that Brunei is a dry country. That means to say that no alcohol and cigarettes are legally sold here, although non-Muslims are allowed to import small amounts for personal consumption. The alcohol limit is two litres for liquor and/or spirits and cigarettes are taxed at BND0.50 (approximately USD0.40) per stick if you bring in a carton.
Vapes and e-cigarettes are also prohibited here, and the importation and sale of it are punishable by a hefty fine. Unlike alcohol and cigarettes, it cannot be declared as consumables for personal use. Even if you do manage to sneak it in, if you're caught vaping in a non-smoking area, you could be subject to hundreds of dollars in fines.
Amid international scrutiny, Brunei has also gone forward with the full implementation of the Syariah Penal Code which incorporates hudud punishments. Brunei has always practised a dual legal system, one that is based on the Syariah law and common law, however, prosecutors must fulfill a high burden of proof in order to carry out punishments prescribed by hudud. Cases that do not fulfil the guidelines set out in the Syariah Court Criminal Procedure Code will be tried in the conventional court system.
Crimes punishable by hudud include theft, illicit sexual relations, making unproven accusations of illicit sex, causing physical hurt, drinking intoxicants, apostasy, and acts contrary to Islamic beliefs.
Note: Insulting the royal family of Brunei is an offence, and travellers are advised to be careful with voicing their opinions in that particular area.
5. Safety for women
Brunei is safe for women generally, and BSB has seen a number of solo women travellers in recent day. What the media has interpreted about the Sharia law (Islamic law) in the country is vastly out of proportion, so women travellers will be glad to know that not all women have to adhere to wearing headscarves.
Women are more conservatively-dressed and modest compared to other countries though. Prepare to be on the receiving end of a dirty look or two if you reveal too much skin with your choice of clothing.
Crimes against expatriates are quite uncommon, and pickpockets and snatch theft occurrences are not widely reported, but as with everything, there are outliers. In these cases, authorities will be more than helpful, but don't trust to get the culprit or a speedy return of your valuables.
If you're thinking of funding your travels while in Brunei, you might want to avoid busking in the city because you'll need permits for that. There have been attempts to encourage the Bruneian government to consider setting up busking zones in BSB for the sake of creative arts, but for now, you still run the risk of being arrested or deported for performing in public for donations.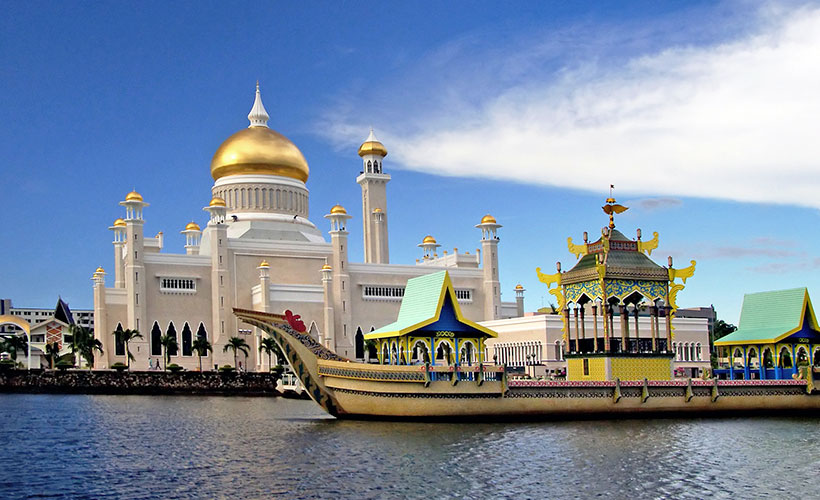 6. Sightseeing around the Bandar
While you won't find as many architecturally stunning buildings in BSB as you would in the rest of Southeast Asia, that doesn't mean there isn't much to look at. Some of the most popular spots include:
Omar Ali Saifuddien Mosque
Majestic in its own way with golden domes on the outside and an intricate calligraphic interior, the mosque is one of the first modern Islamic structures built by the late Sultan Omar Ali Saiffuddien III. The mosque is open to visitors (and for free) when it is not being used for prayers.
While modesty is generally encouraged in Brunei, you'll be provided with a robe upon entry should your clothes be deemed inappropriate for this holy site. Do remove your shoes before entering, and keep quiet whilst inside, as there may be people praying within the mosque.
Royal Regalia Museum
The museum pays tribute to His Majesty, the Sultan and Yang di-Pertuan of Brunei, documenting his life story from youth to adulthood. His coronations over the years are also put on display at the museum, as well as the gifts he has received from dignitaries, world leaders, and civilians all around the world. This free museum gives its visitors a good understanding of the royal family and its history.
Kampong Ayer
'Kampong Ayer' (translated to Water Village) is a beautiful sight to behold. The village, the world's largest settlement on stilts, has been on the river for over 1000 years and was the capital of the Bruneian Empire.
For a tour by boat, water taxis can be found by walking along the Brunei River or the main market in BSB and waving one down. Do try to negotiate the price down (you shouldn't pay more than BND30 (approximately USD22) for an hour-long tour of Kampong Ayer), and if possible, walk around and explore the quaint village.
Kampong Ayer Cultural & Tourism Gallery
If you feel adventurous, take a water taxi across for about BND1 per person and walk around the Kampong Ayer Cultural & Tourism Gallery. Apart from the museum, you'll find an observation tower next to the gallery with sweeping views of the water village and the city centre.
Don't just stay at the edge of the village near the gallery either, go into the village and walk around. Locals are very friendly and many open up their homes to visitors year-round. Not many tourists seem to enter the village though, so you'll see people going about their ordinary routines.
7. Coffee cravings
If you get tired of exploring, you can cool down at Piccolo Cafe, which sits on The Waterfront overlooking Kampong Ayer. If you're looking to explore the café culture in the city, hitch a ride back to BSB and head over to one of the many coffee shops within Kiulap, Batu Bersurat, and Gadong.
Some popular cafés worthy of their hype include Little Audrey's with its Instagrammable and delicious plates of food and It's A Grind Coffee House with their cool comfortable ambience and board games.
8. The good eats
The cuisine in Brunei shares many similarities with its neighbouring Malaysian states due to their shared heritage as part of Borneo. However, for those looking for something uniquely Bruneian, feast on the country's national dish – ambuyat.
Made out of ambulong, or sago palm, it's mixed with hot water until it becomes a starchy clear paste. Eaten using a chandas, a bamboo fork, it's often dipped into a sauce of either tempoyak (a condiment made from fermented durian) or binjai (an intense pungent sauce made from a sour mango native to Borneo).
For the less adventurous eater, there's always bamboo chicken, which, as its name suggests, involves cooking chicken inside a bamboo stalk.
Both of these dishes can be found all around Brunei, so just wander into any kedai kopi (coffee shop) in town that sells simple, cheap, and tasty food. If all else fails, check in with your accommodation's reception for recommendations. Or hit up one of the few notable establishments below:
Kianggeh Market
A covered market in the downtown area where you can get nasi katok, teh tarik ('pulled' milk tea), and other street eats.
Aminah Arif Restaurant
This restaurant features ambuyat and a variety of traditional, colourful, and freshly-made kuih muih (traditional cakes) made from recipes passed down from generation to generation.
Gerai Makan
You'll find a number of outdoor restaurants serving cheap and tasty fare here. It's a great place to relax and soak in the local atmosphere with a view of Kampong Ayer and water taxis speeding back and forth.
Note: Working days for the government is from Monday – Thursday and Saturday. Meanwhile, semi-government offices and most private sector companies work from Monday to Friday. On Fridays, expect a two-hour break in respect to Friday prayers (12PM-2PM). All shops, offices, and eateries will be closed during this time, so best to make plans for your lunch before noon, unless you plan on a late meal.
9. Fresh air for everyone
For those into eco-tourism, indulge in the lush greenery and the canopy walk in the Temburong District. Pristine forest still covers most of this exclave, so you'll definitely get some fresh and clean air here.
If you're up for it, also visit Ulu Temburong National Park. Do make advance bookings as there's only one accommodation in the park – the 17-room Ulu Ulu National Park Resort. It's a low-density and environmentally-friendly facility.
While it's possible to make a day trip into the park, opting to lodge at the Ulu Ulu National Park Resort will allow you to take the canopy walk at dawn, the best time to observe the flora and fauna. Imagine witnessing gibbons swinging through the treetops, orange-beaked rhinoceros hornbills flapping by, waterfall visits, kayaking, tubing, and medicinal plant walks. Staying the night will also allow you to go on a night jungle walk.
If you're not willing to explore the forestry of Brunei, Sundays are good for getting a little fresh air around the Bandar, as there are car-free Sundays in the city. Cherish the sight of people running, cycling, or just having some fun with their family from 6AM to 10:30AM.
10. Mingle with royalty
Annually, the Sultan of Brunei opens his palace (Istana Nurul Iman) to the public. For the last three days, at the end of Ramadan, locals and foreigners get the chance to meet His Majesty. If you time your visit right, you too will be afforded the unique opportunity to meet royalty.
Do prepare for hours-long queues though, with the security line alone oftentimes taking over an hour. In the palace, free meals are offered to visitors, and you can then queue up again in order to meet the Sultan and his queen consort. His Majesty only grants audience to men, but for the ladies, you'll have the opportunity to shake hands and perhaps even exchange a few words with Queen Saleha.
Cover photo: Sultan Omar Ali Saifuddien Mosque by Bernard Spragg. NZ via Flickr