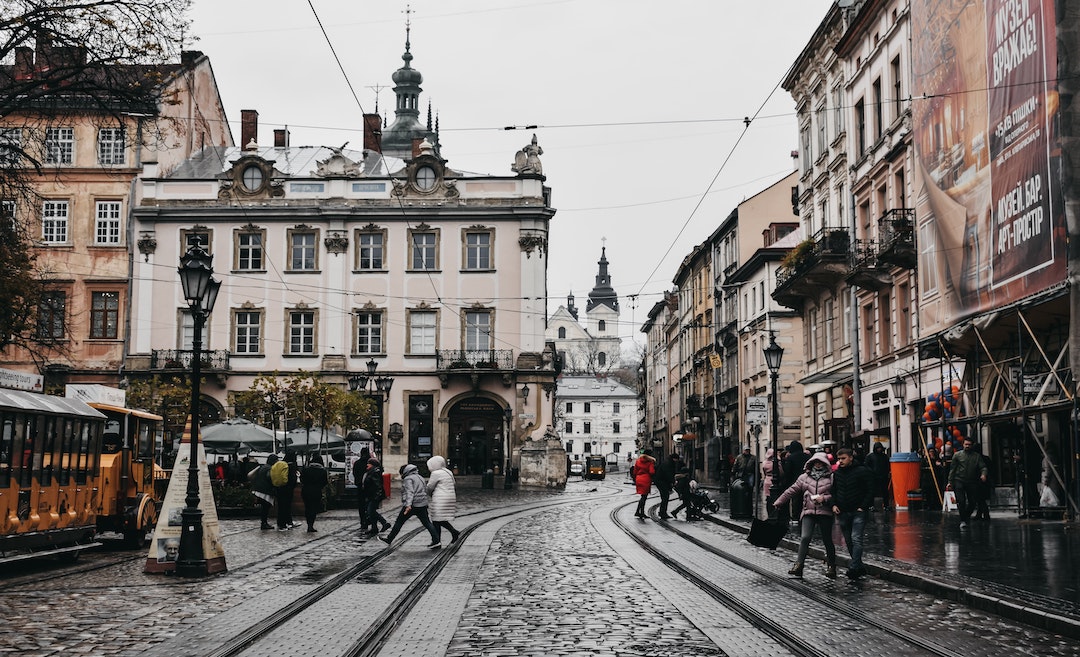 The biggest city in the Western region of Ukraine, Lviv is a fascinating city with a long and colourful history. It was founded by King Daniel of Galicia in the 13th century, who named the city in honour of his son Leo. At first, it was the centre of the Galicia-Volhynia Kingdom, and the capital of the Kingdom of Galicia and Lodomeria Habsburg. After World War I, for a very short period, it was also the capital of the West Ukrainian People's Republic.
Even though modern Ukraine has another capital, Lviv has never lost its charm as the country's cultural hub, with its strong European influence and cosmopolitan outlook. Tourists who find their way to Lviv leave with unforgettable impressions derived from the peculiar combination of an old and regal atmosphere with Polish and Austrian architecture and modern Ukrainian reality.
Lviv is a wonderful introduction to Ukraine and if you've never been, these 10 tips will help you plan and pack well!
1. Safe and sound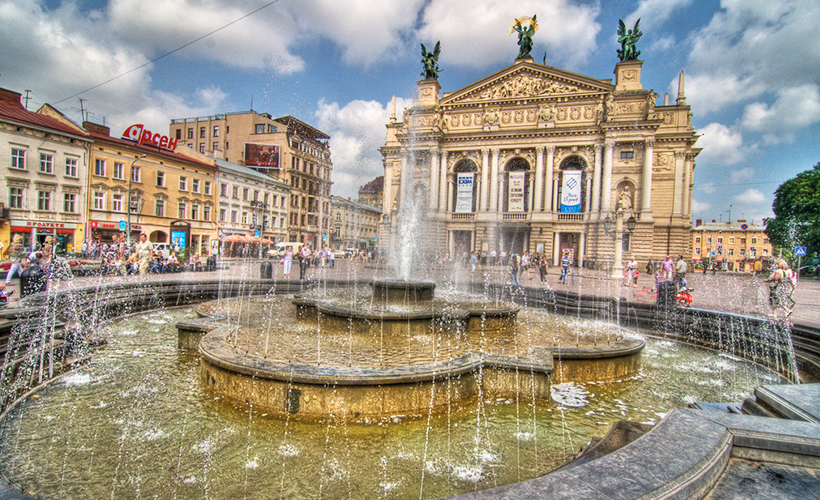 Lviv is one of the safest places in Ukraine to travel alone. Its beauty can be observed from the small and tidy main railway station with the big clock, which serves as one of numerous reminders about its Western past. The municipal services are among best in Ukraine; you will have no problems seeking assistance from the police should the need arise. Locals are always happy to help, and most speak English.
2. Book your hotel early
Accommodation options are aplenty, and prices don't differ much whether you're renting a place in the city centre or other districts. But you must reserve one to two months in advance if you want the more strategic locations, especially during busy tourist seasons like summer and winter. You can rent a room in a castle right in the heart of Lviv, or stay in style at a 5-star hotel. On AirBnB, you can find apartments for about USD15-30 a day. Hostel beds start from USD6-10.
3. Take the tram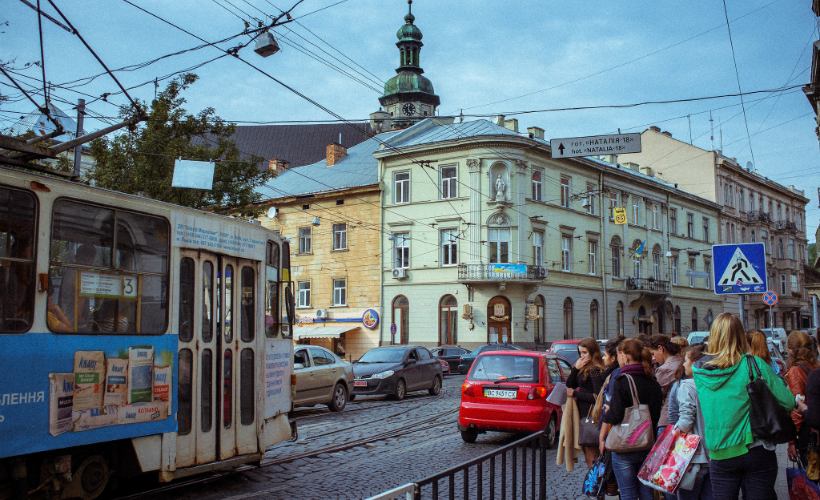 The tram system in Lviv has existed for more than 130 years and continues to be one of the city's most favoured form of transportation. The retro cars are cute, tickets are cheap, and there are city maps inside every tram. Don't forget to validate your ticket immediately upon entering the tram.
To purchase tickets, look for kiosks labelled Vysoky Zamok or Interpress. If you don't see any kiosks at the tram station, ask the driver for the tickets. For students, the fares are UAH1 (about USD0.04) and for everyone else, UAH2 – you'd be hard pressed to find cheaper public transport anywhere!
4. Enjoy the local food in stylish restaurants
Lviv has some intriguing concept restaurants and cafes that will play well to imaginative minds, especially those who love mystery and fantasy. The Sacher-Masoch restaurant, for example, epitomises the literature genre that Leopold von Sacher-Masoch created to the hilt, with dominant wait staff serving guests while spanking, erotic sculptures, handcuffs and chains feature in the décor and activities. It is perfect place for fans of the Fifty Shades of Grey series.
At House of Legends, your meal is accompanied by legends and gossips about the city. Gas-Lamp is a pub that looks like museum and is devoted to the inventors of gas lamps, who lived in Lviv. Kryivka is a military-themed restaurant, where you will be escorted to your table by waiters in traditional military costumes, complete with guns and very serious faces. To enter, you must recite a special secret greeting: Slava Ukraini, Heroiam Slava (it means 'Glory to Ukraine, Glory to Heroes'). The prices are moderate, the food is a mix of traditional Ukrainian and European.
Also worth checking out is local fast food chain Puzata Hata where you can order traditional Ukrainian dishes such as borsch soup, vareniki (big dumplings with potatoes, mushrooms, cheese, or cherries), drink kompot (a non-alcoholic fruit punch). If you find it all to be an acquired taste, McDonald's is just across the road.
5. Coffee and chocolates are a must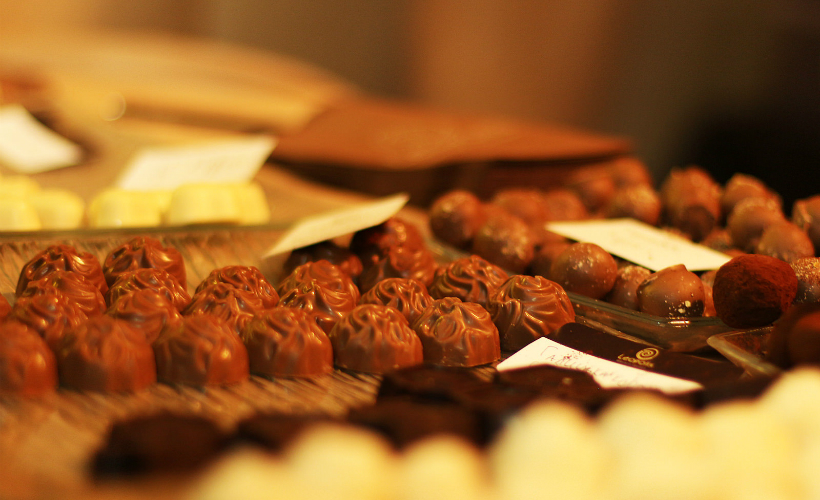 Lviv is famous for its tasty chocolate and top-quality coffee. There are dozens of coffee cafes across the city but if you'd also like to journey to the centre of the earth, go to Lviv Coffee Mining Manufacture. They have an underground coffee 'mine', below Rynok Square, from where the beans are brought up to the café and roasted on the spot. You can visit the mine – it's mainly a tourist attraction and not a real mine – or join their guided excursions for UAH50 (about USD2) per person. Don't forget to take a helmet, or the 'miners' will be very unhappy with you!
To taste different kinds of chocolates or create your own chocolate bar, go to Lviv Chocolate Manufacture. For a bite of Lviv's Austrian past, head to Lviv Galician Cheese Cake and Strudel Bakery, where the strudels and cheesecakes are so fresh and delicious that you may have to ask their staff to throw you out lest you gain too many extra pounds!
6. To understand this city, go to Market Square
Market Square, the main city square, was built in the 14th century. This is also where you'll find the Town Hall, surrounded by statues of Neptune, Amphitrite, Diana and Adonis, immortalised as stone fountains. If you need the the ladies room, it's right behind Diana. For a good leg workout, climb more than 400 stairs to get to the top of City Hall. It's a great vantage point to catch incredible views of the city. After that, you should have no problems making it to Lviv High Castle, 413 meters above sea level and one of the highest points in the city that comes with amazing vistas.
7. Go church-hopping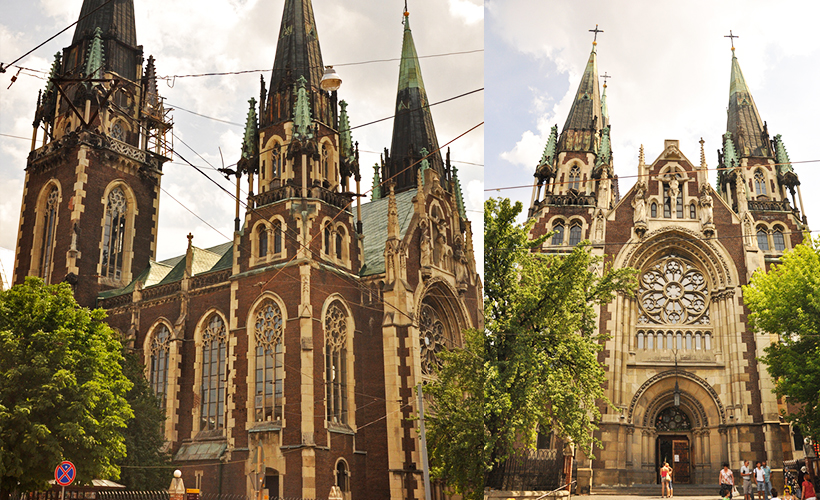 Lviv is full of churches, and each is a work of art and a showcase of classic European architecture. The Gothic-style Church of St. Olha and Elizabeth, for example, is completely white; Bernardine Church is a famous Baroque landmark; the Dominican Church is a masterpiece inside and out, decorated by famous sculptors. The Armenian Cathedral is rarely open, but it is considered one of the most beautiful churches in Lviv. Also worth stopping by are St George's Cathedral, Dormition Church, Peter and Paul Church, and the Latin Cathedral.
8. Take an umbrella with you
Lviv loves to greet visitors with warm, refreshing rain that reveals the London-esque atmosphere and fairy tale charm of this ancient and mysterious city. Don't be caught unaware; make sure to pack a handy, foldable umbrella in your bag.
9. Spot unique monuments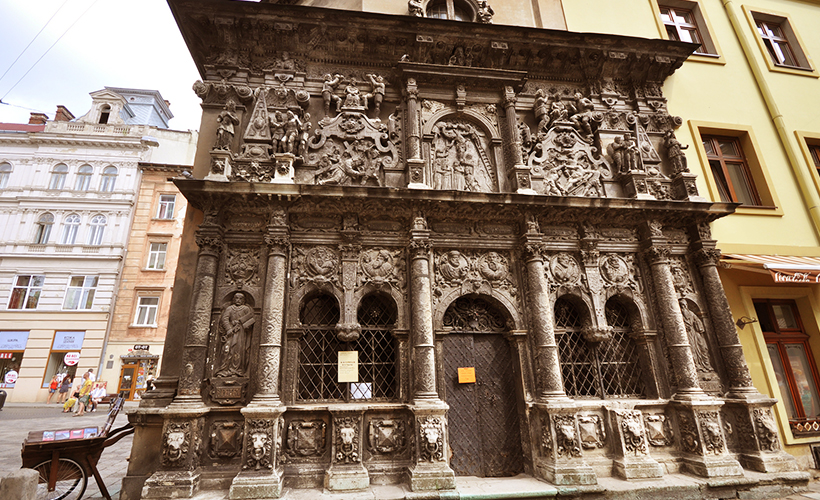 At the Chapel of the Boim Family, you can sample some of the best coffees in the city and see the unique monument of a resting Jesus, the only one of its kind in the world. If you want to see another special feature, go to the Museum of Ethnography and take a good look at its roof: The Statue of Liberty is sitting there, hugging two beautiful men. Legend has it that the monument was built by Frederic Bartholdi, the French sculptor behind the original statue.
10. Take a piece of Lviv home
Check out the huge souvenir market, Vernissage, on Vicheva Square. Here, you can pick up mementos to remember your trip by. Paintings, jewellery, and vishivankas or traditional Ukrainian cross-stitched blouses are all ideal gifts for yourself or loved ones back home.