ZafigoX 2019 Workshop Leader
XYZA CRUZ BACANI
VISUAL ARTIST
FUJIFILM AMBASSADOR

www.xyzacruzbacani.com

xbacani

xyzacruzbacani
---
 Workshop
Xyza is a Filipina Street and Documentary photographer based in Hong Kong who uses her work to raise awareness about under reported stories. Having worked as a second-generation domestic worker in Hong Kong for almost a decade, she is particularly interested in the intersection of labor migration and human rights. She is one of the Magnum Foundation Photography and Social Justice Fellow 2015, has exhibited worldwide, won awards in photography and is the recipient of a resolution passed by the Philippines House of Representatives in her honor, HR No. 1969.
Xyza is one of Asia's 21 Young Leaders Class of 2018, WMA Commission grantee 2017, Pulitzer Center grantee, and Open Society Moving Walls 2017 grantee. She is one of the BBC's 100 Women of the World 2015, 30 Under 30 Women Photographers 2016, Forbes 30 Under 30 Asia 2016, and a Fujifilm Ambassador.

  Workshop 
HOW TO TAKE AMAZING TRAVEL PHOTOS
Tips on taking great photos when you travel
Session 1: 4.00AM, 21 September 2019
Session 2: 5.45AM, 21 September 2019
Learn the basics of photography to capture the essence, feel of the cultures, people and the place you visit when travelling. By using different elements of design, venture in new places and create memories through photographs.

Filipina Maid Captures Dreams Through Hong Kong Photography, Coconuts.co
Xyza Cruz Bacani On Mentorship And The Limits Of Photojournalism, Esquiremag.ph
Xyza Cruz Bacani Homecoming Interview On Street Photography In The Philippines (VIDEO), Wazzup.PH

Links to Xyza's presentation and supporting articles will be featured here after ZafigoX 2019.

TALK: BREAKING BOUNDARIES – FROM DOMESTIC WORKER TO INTERNATIONAL PHOTOGRAPHER (ZafigoX 2018, Kuala Lumpur)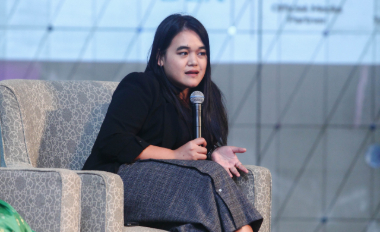 PANEL: BREAKING BOUNDARIES, STEREOTYPES, AND RECORDS THROUGH TRAVEL (ZafigoX 2018, Kuala Lumpur) (COMING SOON)