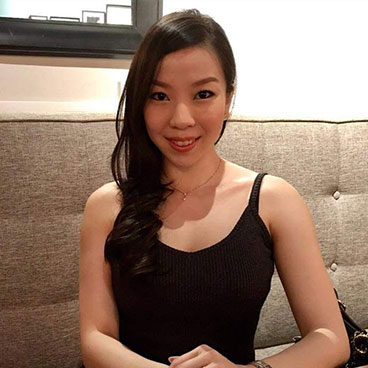 THUNG LEON WAI
FLY YOGA INSTRUCTOR
FITNESS FIRST
---
 Workshop
Leon Wai, or better known as Wai Wai, is equipped with more than 13 years of yoga teaching experience. With time and patience, she believes that practising yoga benefits the body, mind and spirit. Through her years of practising, she has made the discovery that yoga is so much more than asanas; it is a whole new lifestyle.
Wai Wai teaches yoga with the aim to inspire more people to live healthier and happier. Her ultimate goal, as an instructor, is to inspire true fun and joy in each class.
ABOUT FITNESS FIRST MALAYSIA
Since their humble beginnings in 1993, Fitness First has become one of the largest fitness brands in the world, and the largest in Southeast Asia. A trusted and enduring brand, Fitness First has an unrivalled network in the region, with knowledgeable teams, new technology and world-class clubs. Through the years, the brand has seen a lot of changes and have come a long way, but their purpose remains clear: they are the fitness leaders who inspire people to go further in life.
With more than 230,000 members around the region, Fitness First is always looking for new ways to support and inspire – and not just in the gym.

 Workshop 
MORNING YOGA
An energetic and positive start to your day
7.00AM, 22 September 2019
Duration: 1 hour
Let's kick-start our morning with an energetic yoga sequence to awaken our mind and body. This will help participants begin their day feeling grounded; a skill that's especially beneficial when travelling alone. Our intention is to empower participants to be strong and confident when on their own, and to introduce them to a workout they can practice anywhere.
CLASS STRUCTURE
Part 1: Ujjayi Pranayama – breathing and warm-up
Ujjayi Pranayama is one of the breathing techniques that helps calm the mind and warm the body. When practising Ujjayi breathing, you completely fill your lungs while slightly contracting your throat, and only through your nose. It helps you stay focused and centred. It's also great for when you're anxious. The slow and rhythmic nature of the Ujjayi breath is incredibly helpful to calm one's nerves. So, the next time you find yourself with a case of the jitters, try some yogic breathing.
Part 2: Sun salutation (flow with breath)
Greet the sun with a graceful starting sequence of roughly 12 asanas (poses). An easy cardiovascular exercise in itself, performing sun salutations aids in revitalising the body's prana and benefits the lungs, digestive system, and muscles and joints.
Part 3: Energising postures to build strength and confidence
In this segment, we'll be focusing more on chest opening/back bending asanas to open up our hearts to receive the day's positive energy.
Part 4: Next, a few seated poses to calm the mind and body
By activating our root chakras in these postures, we'll reconnect to the Earth, thus grounding participants and creating a sense of safety.
Part 5: Finally, simple meditation and savasana (corpse pose) to end the class
This final posture truly relaxes the body and will put participants in a positive headspace to start the day strong.
Meditation is especially useful when travelling alone. Benefits include:
· Reducing stress/anxiety
· Improving concentration
· Enhancing self-awareness
· Fighting addiction
· Improving sleep
· And you can meditate ANYWHERE
ITEMS TO BRING
· A change of clothes
· Socks
· Yoga mat (this will not be provided)
· Toiletries
· Towel (if you prefer using your own)
NOTE: The shower facilities at the hotel gym (5th Floor) will be available for all workshop attendees to use.