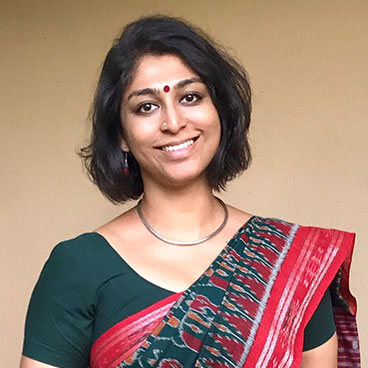 SUMITRA SELVARAJ
WRITER, PRODUCER, PRESENTER
FOUNDER OF SAREES AND STORIES

sareesandstories

sareesandstories

sumitra-selvaraj
---
 Panel
Sumitra is a radio presenter and producer on BFM's The Bigger Picture, where she enjoys having conversations on topics ranging from actuarial science to zoology. She began her broadcasting career as a national news anchor and after 10 years shifted gears into public relations. In the last five years, Sumitra has wandered back into media and entertainment by helming television talk shows and current affairs programmes.
Sumitra also started writing creative fiction years ago; her first short story, The Starlight Studio, was published by a Southeast Asian online literary journal, while Appa's Mutton Curry was awarded runners-up at the 2016 DK Dutt Memorial Prize for Literary Excellence. She also won the 2018 Short Story Prize at the Asian Women Writers Festival in Singapore for her piece titled Recoil.
Sumitra is the founder of Sarees and Stories, an Instagram profile where she documents her daily saree wearing habit.

  Panel 
UNEXPECTED EVENTS, ACCIDENTS, AND EMERGENCIES
How to overcome them if it happens
2.00PM, 22 September 2019
See full details here.

Meet The Real Saree Queen, Sumitra Selvaraj, Indianspice.co.za
Sumitra Selvaraj On Smashing Stereotypes In The Media Industry, Varnam.my
Saree Not Sorry: Sumitra Selvaraj Wraps Up, Waitaminutenow.com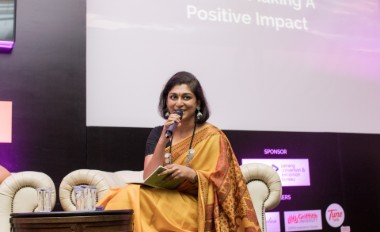 PANEL: TRAVEL AND MAKING A POSITIVE IMPACT (ZafigoX 2017, Penang)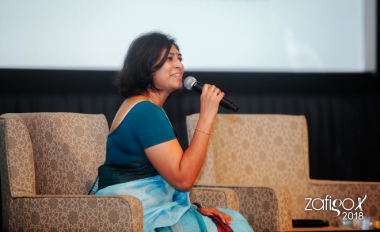 PANEL: OVERCOMING FEAR AND TRAUMA TO TRAVEL (ZafigoX 2018, Kuala Lumpur)