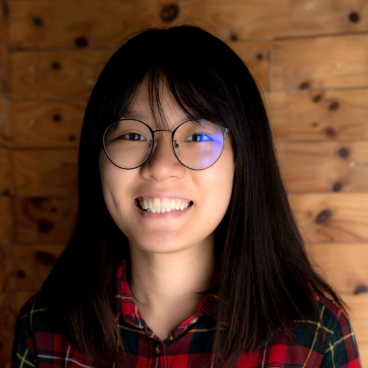 RAYWEN ONG
TECH HOST
SOYACINCAU.COM
---
 Talk
Raywen works as a tech host at soyacincau.com, where she reviews phones and other quirky tech stuff for a living. She also has an adventurous soul and loves seeking for new possibilities.

  Talk 
TRAVELLING WITH YOUR SMARTPHONE: HACKS AND APPS
What the top travel apps can do for you
10.55AM, 22 September 2019
Some may find it weird, but Raywen has personally never been financially-able to travel out from Malaysia. Things started to change (for the better) when she graduated at the age of 22 (just last year). Since then, she's been trying her best to save as much money as possible for her first trip out of the country.
At 23, Raywen finally managed to purchase a flight ticket to Hanoi, Vietnam.
In this talk, Raywen will be sharing some of the apps that she's used to plan her first trip, which one you get the hang of, and super easy and convenient to use.
Travellers have been relying on smartphones not only as a source of entertainment but for booking and logistics as well. Whether you are hitting the road or enjoying the breezy air by the ocean, these digital companions will help you to plan your itinerary accordingly and will make sure your flights and connections are well sorted. Most importantly, these apps make sure your next trip goes off without a hitch.

Watch Raywen's tech reviews on Youtube, SoyaCincau

Click below to view and download Raywen's presentation: