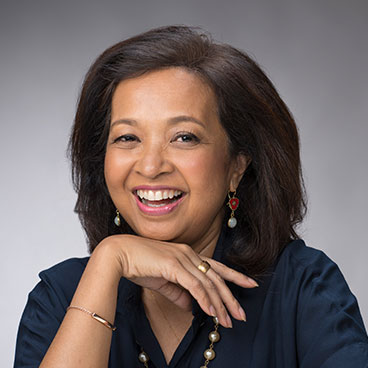 MARINA MAHATHIR
WRITER, ACTIVIST
FOUNDER OF ZAFIGO & ZAFIGOX

musingswithmarinamahathir.blogspot.com

marina.mahathir

netraKL
---
 Talk
Marina is a Malaysian socio-political activist and writer. She began her career in advocacy in the HIV/AIDS sector and was a member of numerous international and regional committees on HIV/AIDS. She served as the President of the Malaysian AIDS Council for 12 years from 1993-2005.
After leaving her position, Marina went on to focus on issues related to Islam and gender. Currently, she is a member of the International Advisory Group of Musawah, the global movement for justice and equality in the Muslim family. And was a member of the Board of Sisters in Islam, which advocates for justice and equality for Muslim women.
Marina has written a fortnightly column in a local English-language daily for more than 20 years, and writes and speaks regularly on current issues particularly where it relates to gender, human rights and religion. She has authored four books, In Liberal Doses (1997) and Telling It Straight (2012), compilations of her newspaper columns, and 50 Days: Rantings by MM (2009). The latest compilation of her columns, Dancing on Thin Ice (2015), was published in December 2015.
In 2010, Marina was named the UN Person of the Year by the United Nations in Malaysia. On the occasion of the 100th anniversary of International Women's Day in 2011, Marina was one of only two Malaysian women named on WomenDeliver.org's list of 100 Most Inspiring People Delivering for Girls and Women.
Marina's latest ventures are a website for women travellers in Asia and the Middle East, Zafigo.com, and Feefo.TV, a digital TV channel which is an offshoot of the award-winning TV programme 3R-Respect, Relax, Respond which Marina co-produced.

  Talk 
A CONVERSATION WITH HANNAH YEOH
9.00AM | 21 September 2019
  Talk 
A CONVERSATION WITH DEBORAH HENRY
Between beauty, charity, and humanity
11.50AM | 21 September 2019

Marina Mahathir Plays Big Sister To Female Travellers,The Star
Marina Mahathir On The Pressures Women Face From Cultural Expectations, Zafigo.com
24 Minutes With Marina Mahathir On Her Travel Tips For Women And ZafigoX, Buro247.my
Where I'm Coming From: Marina Mahathir (Part 1), Poskod.my


COMING SOON!