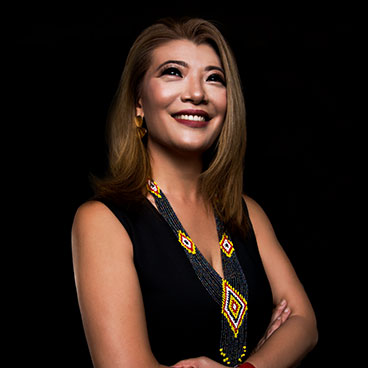 FREDA LIU
JOURNALIST, AUTHOR
SPEAKER, EMCEE

www.fredaliu.com
---
 Panel
Freda is a vivacious persona who has lived and breathed business in the past decade with Malaysia's only business radio station and has interviewed over 5,000 personalities including Martin Cooper, author Stephen Covey, motivational speaker Nick Vijucic, former GE CEO Jack Welch, the Duke of York HRH Prince Andrew, and even Wikileaks founder Julian Assange. She has authored five books and contributes to The Star, one of Malaysia's leading English newspapers.
At BFM, her show Enterprise provides the tools to help businesses succeed covering topics with the startup scene, personal development, technology to organisational development. Another show, HerVantage, talks about women of leadership and influence to showcase women representation in all strata of society from sports, the arts and sciences to entrepreneurship.
She was recently awarded the ASEAN Rice Bowl Awards for Malaysia Startup Journalist Of The Year and a nominee for MaGIC's Social Enterprise Journalist. Freda is a member of the National Association of Women Entrepreneurs Malaysia (NAWEM) and the Malaysian Association of Professional Speakers (MAS).

   Panel 
VOLUNTEERING AND CHARITY WHEN YOU TRAVEL
What to know, what to avoid and how you can do it
2.00PM, 21 September 2019
See full details here.
   Panel 
BREAKING BARRIERS – THE WOMEN OF AIRASIA
Realising women's true potential in and through travel
11.50AM, 22 September 2019
See full details here.

Freda Liu – A Tough, Terrific And Talented Lady!, Uemag
Celebrating Woman With Freda Liu, Bloomthis.co