ZafigoX 2019 Workshop Leader
Eliza had always had a passion for writing. She got her break in the publishing industry in 2012 at Cleo Malaysia. As an editor, she has spent the last seven years writing and editing for various print and digital publications in Malaysia, Singapore, Australia, and Hong Kong. She is currently the editor of Zafigo.com, a website that is dedicated to uncovering women's potential through informed and independent travel.

  Workshop 
TRAVEL WRITING
How to write engaging and thrilling travel stories
Session 1: 4.00AM, 21 September 2019
Session 2: 5.45AM, 21 September 2019
Want to become a travel writer? Learn the basics, and get first-hand tips, tricks, ideas, and advice from Eliza, Zafigo's own editor. This workshop will help you explore travel writing as a creative hobby or potential profession. Eliza will help you with the basics of good writing, and show you how you can find your writing voice, identify good story angles, conduct interviews, form stories, and more.
This workshop will also include tips on selling or self-publishing your work, and the best work from among the participants will get published on zafigo.com.

Website Guides Women World Travellers, The Jakarta Post
Airbnb Women Hosts Leading The Way Forward, Focus Malaysia

Links to Eliza's presentation and supporting articles will be featured here after ZafigoX 2019.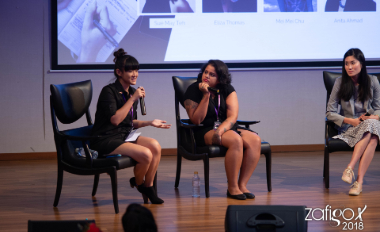 PANEL: THE ART OF TRAVEL WRITING (ZafigoX 2018, Kuala Lumpur) (COMING SOON)
PANEL: WHAT DO WOMEN REALLY WANT WHEN THEY TRAVEL? (ZafigoX 2018, Kuala Lumpur) (COMING SOON)

Eliza's talk will be available here after ZafigoX 2019.