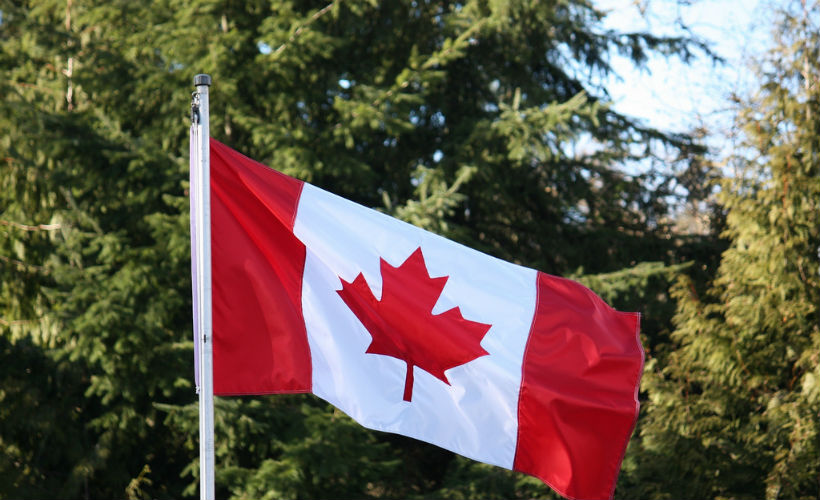 If you are still not sure about where you should we vacationing this year, here's another one for you to consider. Lonely Planet has named Canada the top country to visit in 2017 and we are not surprised why! Beside being the second largest country in the world, the Canadian landscape is stunning and as diverse as it can possibly get.From the Rocky Mountains, the British Columbia coast, the flat land prairies, captivating winters in Ottawa or the flashing Northern Lights, Canada's is truly a traveller's paradise.
The icing on the cake is that this year Canada will be celebrating its 150th Birthday (Gosh!) and the friendly northern country will not be shying away from celebrations and parties. While the locals will be relishing in the year long festivities Canada is rolling out the red carpet for international visitors to a be a part of the country's celebrations. Here are some reasons why Canada deserves to be on your travel bucket list for 2017!
1. Be a part of the biggest B'day party of 2017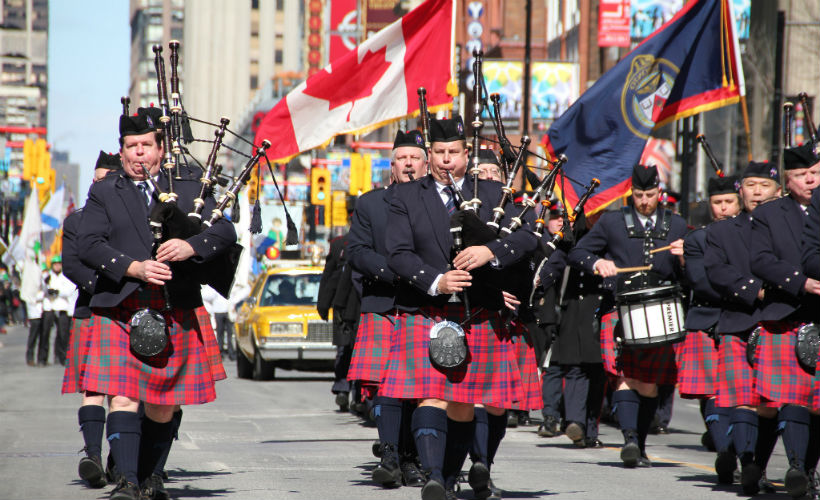 Like we mentioned, on 1st July this year Canada turns a 150 and the party is open to all. The sesquincentennial festivities, which already kick-started on New Year Eve's will take place across all villages, towns and cities and the biggest party will be held in the capital city Ottawa on July 1st at the Parliament Hill.
A flyover by Snowbirds; Canada's air demonstration squad, a giant street party and free music concerts, an enormous picnic and of course a free flow of food and wine are just some of the events Ottawa has in store to welcome Canada's 150th B'day in style. If you're not too keen to be a part of Ottawa's insanely crazy celebrations, you can even choose from one of Canada's other classic destinations such as Vancouver, Montreal, Quebec, Charlottetown or Regina each of which will be having their own unique merriment including jazz shows, giant cakes, parades and German polka performances!
2. Free entry to National Parks for the entire year
Yes, you read it right! To honour its 150th birthday, Canada is offering free entry to its 47 diverse national parks and free visit passes to over 168 historic sites throughout the duration of 2017.This of course includes Canada's much talked about Jasper and Banff National Parks in Alberta and Yoho and Glacier National Parks in British Columbia.
Although, charges will be applicable for camping and tours provided by rangers, day time access to any of these National Parks is absolutely free. That means you can enjoy unlimited hiking and gorgeous picnics by the lake without having to spend a single dollar. (Hurrah!)
3. It is going to be an affordable vacation
Whether you believe it or not, Canada is going to be a budget friendly destination to visit this year. With so many free events, concerts and shows that you can attend and free entry to National Parks, you can plan your trip revolving around these activities without having to worry so much about your Ka-ching flow.
To top it up all, the Canadian dollar is weak right now as more and more locals prefer travelling within the country than exploring beyond the Canadian frontiers. So if you are travelling to Canada from the States or Europe, or happen to have a secret stash of US dollars somewhere, you are in for luck! Living and travelling around Canada would probably mean a 30% sale on everything, making it perfect for a budget holiday.
4. Canada is a welcoming destination for women travellers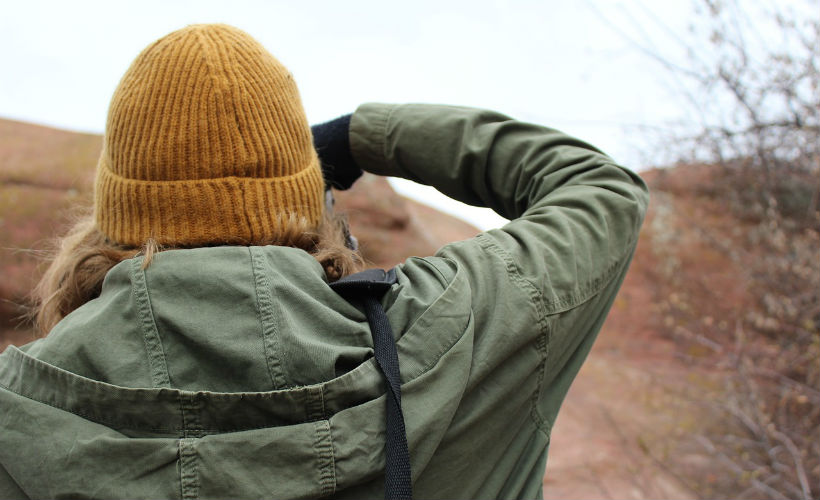 Canadian locals in general are very friendly and warm and have a liberal attitude towards most situations which means as a solo traveller you will not come across any major issues in the main cities or at popular tourist sites.
Although crime rates in Canada are generally lower than its southern neighbour, doesn't mean you should be off guard. For example, if you plan on staying out late at night make sure you do so are in group and always keep important numbers like your hotel information desk handy. Also take some time out and plan out your travel itinerary as having a planned trip will make navigating around easier.
[Read also: 9 ways to discover the local side of a city]
5. Visit some of the best 'Natural' monuments
Canada is known for its vast and diverse landscapes ranging from mountains to valleys and beaches and plains and everywhere you go, you are sure to be welcomed from the very best Mother Nature offers. Yet, there are some that simply cannot be missed. This of course includes the eighth wonder of the world – The Niagara Falls. With 150,000 gallons of waters crashing down per second, the Niagara falls generate enough mist to cover its surrounding towns with a hazy blanket all year round.
Next on our list (and the one that captivates all) are the magnificent Northern Lights, Aurora Borealis. These flashy lights are best viewed between April and August from Yukon or Canada's northwestern territories and offer a once in a lifetime experience that absolutely cannot be missed!
6. Wine and Dine like nobody's business
You might be hard pressed to find a restaurant serving Canadian cusines as opposed to say French or Italian delicacies and yet, Canada has so much to offer to the foodie in you. Starting with famous poutine, which is a bowl of golden fries slathered with gravy topped with cheese curds to the humble butter tart and maple syrup, Canada's food reflects its multicultural society with influences from all the communities across the world that call Canada home.
Not to forget that Canada's vineyards offer some award-winning red and white wines so much so that Lonely Planet advises visitors to spare their pocket money for Canada's exciting fusion-food and mysteriously underrated wine!
7. For the adventure buffs
Something that goes without saying, blessed with natural bounty Canada offers some great holiday adventures to experiment. Whether you are a fan of jumping off cliff or just taking a leisurely boat ride, you will find ample of activities here that will keep you close to nature and offer enough excitement to make your trip memorable. The Rocky Mountains for instance are perfect for hikers but those you just want to enjoy its beauty can take a train ride, which also is the longest train ride in the world and passes through the entire mountain range.
Along with that there's snorkeling in the Tobermory Bay, exploring the Cabot Trail in Nova Scotia, walking over the Capilano suspension bridge and watching the tide come in at at the Bay of Fundy.
[Read also: Oh Canada! What one of the best train rides in the world looks like]
8. Explore Canada's multicultural cities
Diversity is an integral part of Canada's culture and it is well reflected in Canada's cities. Toronto, for instance, is a busy metropolis with glass and steel skyscrapers stretching within the breadth of the city and tourists from all over the world come to get a glance of its ultra modern infrastructure. The best way to get a bird eye view of Toronto is of course from the iconic CN tower, rising high above the city's skyline. On the other hand, you can transport yourself to France by visiting Montreal, often known as French Canada or to Vancouver that houses the Asian market and serves some amazing slurpy noodles.
Now if these aren't reason enough to start packing for Canada straight away, just to mention a personal invitation from Canada's Prime Minister Justin Trudea inviting all to visit Canda via his Twitter post!
Canada is a beautiful country – and is @lonelyplanet's #1 destination for 2017. Come visit! https://t.co/EdO8p6cwdX

— Justin Trudeau (@JustinTrudeau) October 25, 2016