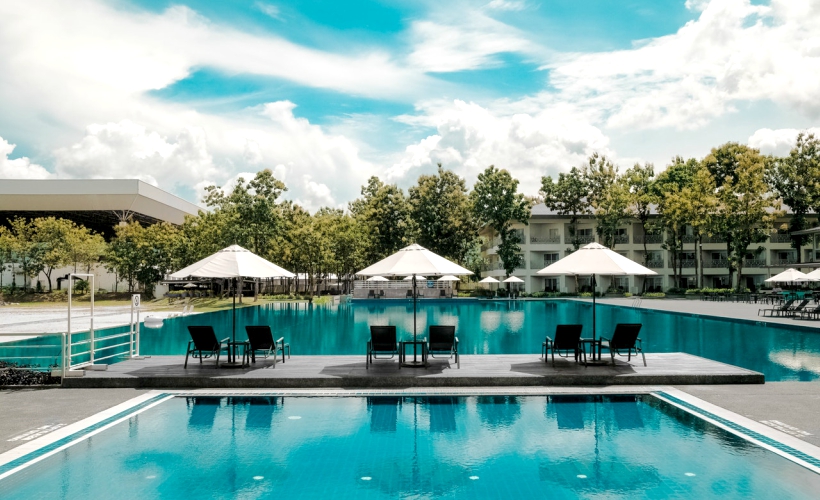 Family getaways are a great way to get the entire clan together for a weekend, but it can also be a logistical nightmare. Mum wants to head to the spa; dad wants to go hiking in the hills or diving, and the kids just want to be at the beach all day long. If only it was possible to get some…space from each other while still spending time with each other.
That's when you know it's time to book a villa stay to house the whole family. A place where you can wander of and do your own thing, but come back together at the end of it all for some real QT and share the day's adventures. Top that off with your own private pool, a small yard and even a kitchen, if you're lucky. Maybe, just maybe, it'll feel like a slice of heaven.
On a tight budget? That's okay. We've got five amazing villas ripe for the picking, with prices for under USD100.
1. C – Brity Villa Canggu (Bali, Indonesia)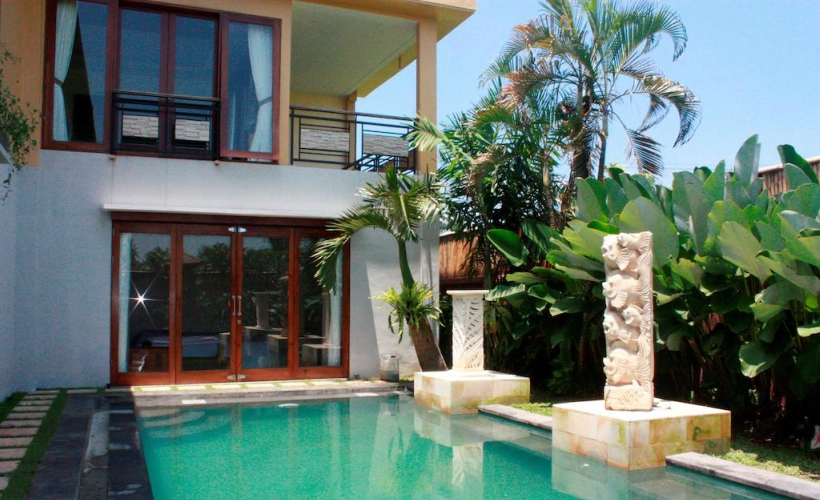 Located in the beautiful area of Canggu in Bali, C-Brity Villa Spa & Restaurant offers outdoor and indoor swimming pools, along with free WiFi access. A three-bedroom villa will set you back about USD79, give you ample room to get some me-time, and also a pool so you can laze together with the whole gang.
2. Centara Villas Samui (Thailand)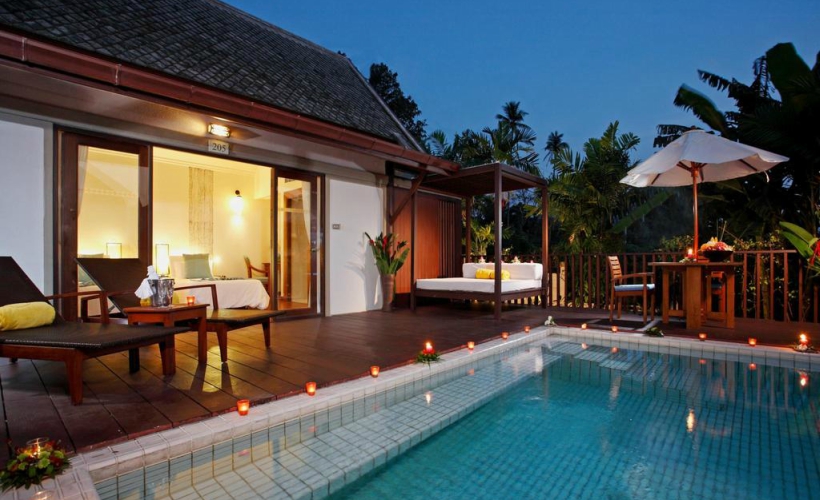 How about an all-villas resort near Lamai Beach in Koh Samui, with a private beach, water sports and a fabulous spa? If you fancy getting out and about, there are special day trips available in the hotel's longtail boat to Mutsum Island for fantastic coral reef snorkeling and fishing. You also needn't fret about keeping the kids entertained while you and your spouse arrange a romantic dinner…just for two.
3. Santhiya Koh Yao Yai Resort & Spa (Thailand)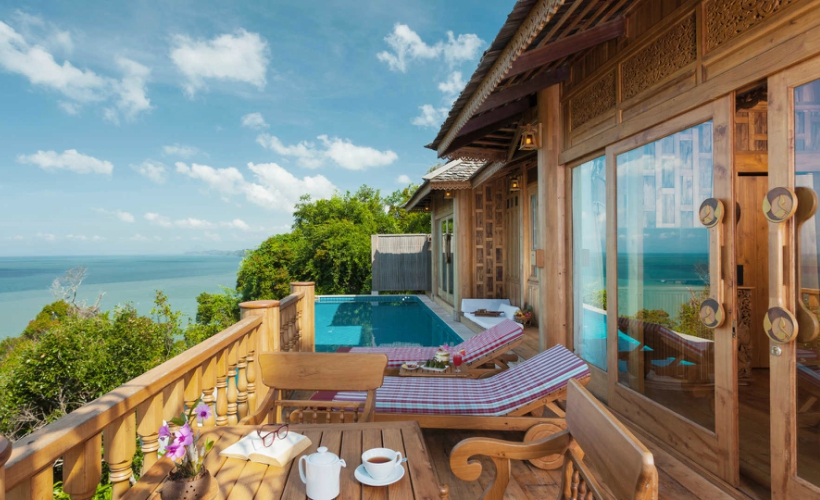 This is a family-friendly hotel with large rooms, a Kids Club, as well as tennis courts, fitness center, lagoon pool and six restaurants and bars. Koh Yao Yai is a boat ride away from Phuket and the resort has its own stretch of private beach. The only other people you'll see on the island are a few locals, the staff and guests from two other hotels. So if you're looking for peace and quiet (along with enough to keep the kids occupied), this is the place to be!
4. The Kiri Villas Resort (Thailand)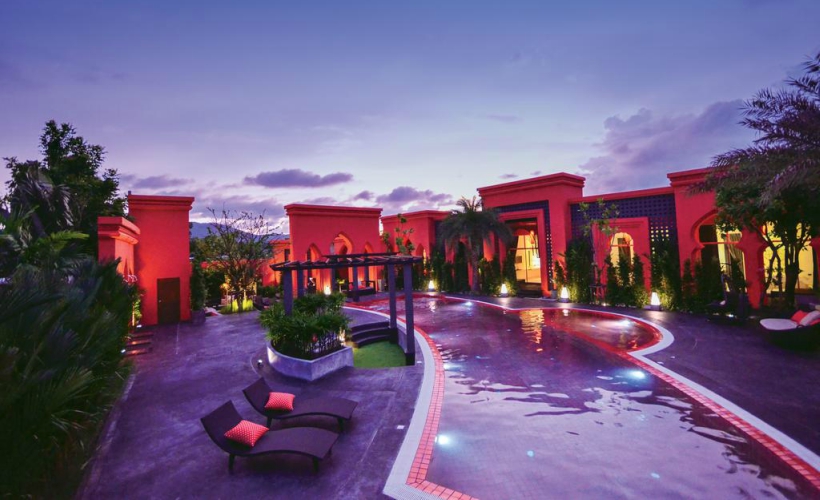 The Kiri Villas Resort is a great base from which to explore the vibrant island of Phuket. All room types offer an abundance of private space imbued with a serene atmosphere where guests never have to leave their villa to enjoy a wonderful relaxing holiday. Some room types come with a shared pool, so if you fancy a little more privacy, opt for a villa with your own pool instead. Remember to pack those colorful floats!
5. The Widyas Luxury Villa (Indonesia)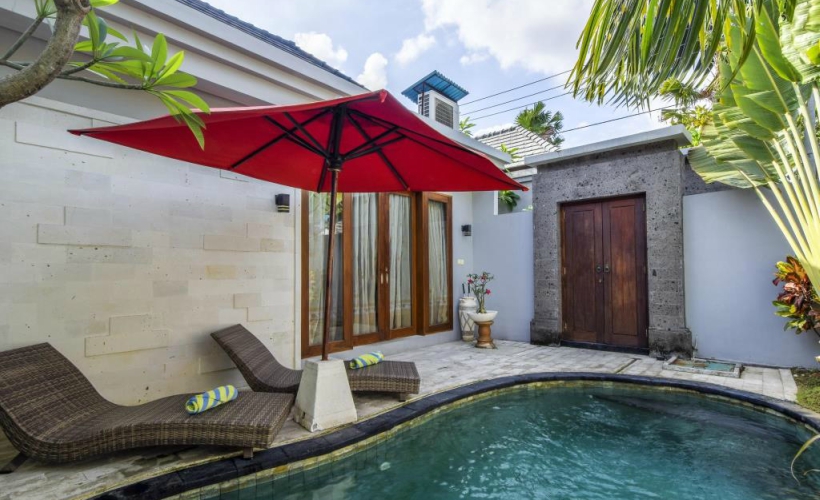 Bali is teeming with exclusive luxury villas that we thought were only for the lucky few. Who would've thought such a great find like the Widyas Luxury Villa is an affordable dream come true? Nestled just outside the uber trendy Seminyak area, you're away from the hustle and bustle, but still have amazing dining and entertainment options within reach. And the private pool? Literally five steps from your bedroom door. Ahhh…bliss.
Any of the above villas caught your eye? Book one on Traveloka fast, before someone else does!

This story was originally published on Traveloka.
Zafigo republished this story in full with permission from the author to hopefully bring the story and the author to a larger audience, simply because good authors and stories should be read by as many people as possible! If you are keen on Zafigo republishing your stories that will be of interest and useful to women travellers especially in Asia and the Middle East, please get in touch with us at info@zafigo.com.