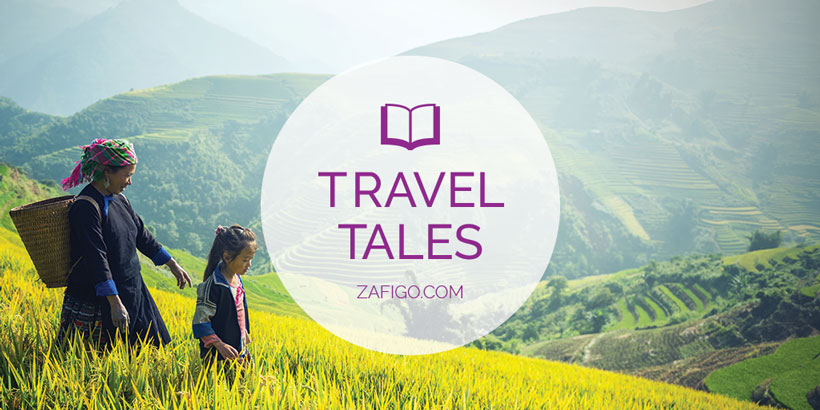 Like most South Asian cities, Kathmandu is crowded, noisy, dusty and polluted. The capital city of Nepal chokes under a blanket of pollution, particularly now, when it's going through a lot of construction, building repairs and roadworks as part of post-earthquake recovery efforts.
Travellers typically spend a day or two in Kathmandu before quickly moving on, but it's not all frenetic in Kathmandu. There are a number of places, such as its surrounding valley, where travellers can go to escape from the chaotic traffic and pollution. Besides historical sites such as temples and monasteries, you can also participate in a unique cultural immersion experience – like living with a Nepali family in a bucolic village, or homestays.
Culture and community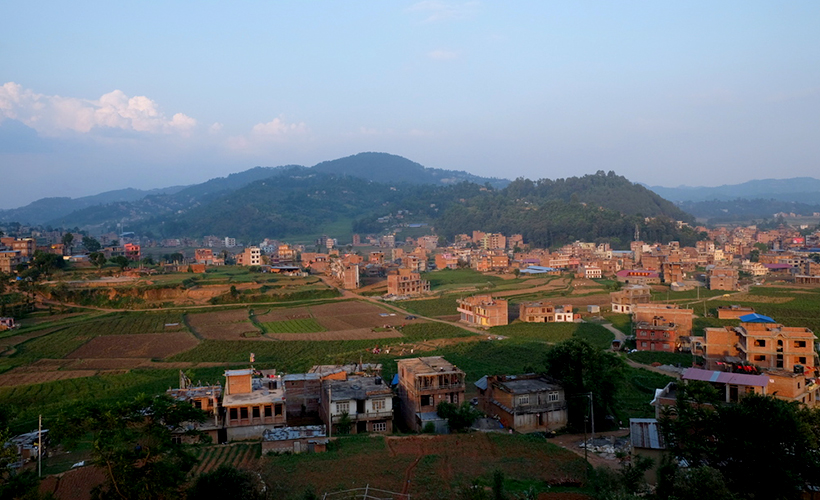 In Nepal, homestays are found primarily in villages, away from the established tourist regions, and are either privately owned or community based, such as Community Homestay, that connects travellers with Nepali families in villages. This gives travellers a chance to stay with a host family, get involved in their daily lives and work, socialise with the community, volunteer to teach at local schools and finally, even learn Nepali, culture and traditions.
What makes Community Homestay unique is that it also empowers Nepali women to be at the forefront. Subsistence farming is still a way of life in most Nepali villages, and families earn a low income. The women in these households are usually either housewives or unemployed. Seeing that women are the ones who cook and uphold customs and traditions at home, the Community Homestay programme encourages them to take the lead in generating income in their own houses by hosting guests. The women thus increase their economic status by earning additional – and sustainable – income. Through this programme, some of these women are earning just as much as their husbands! The Community Homestay network believes that when the women of households, especially the mothers, are financially stable, the entire family unit becomes stronger.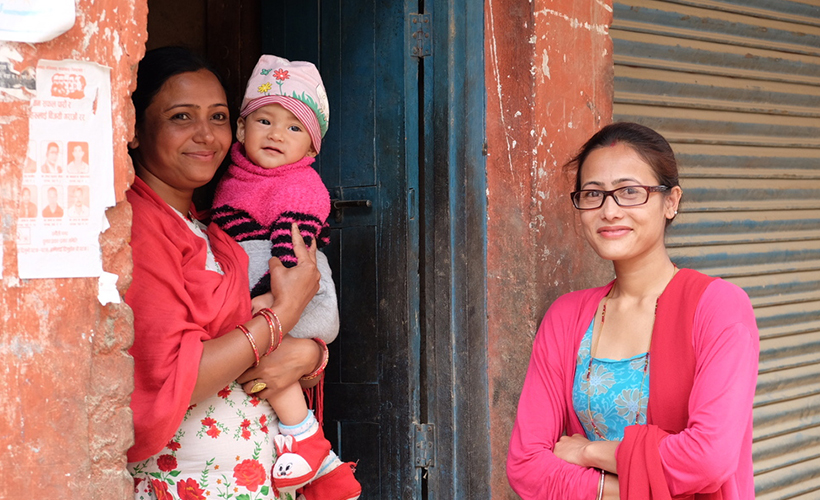 The women are also taught basic English and attend introductory courses on responsible tourism, where they learn to be environmentally aware about sanitation, hygiene and the proper disposal of rubbish, especially plastics and non-decaying products.
It's important to point out that the programme doesn't endorse a mere one or two families, but a group of families in the village to operate as a team. By bringing these families together, the community becomes bigger, economically stronger and independent.
But what does this mean for visitors? Here's a first-hand account of my brief experience with Community Homestay.
Sharing homes and lives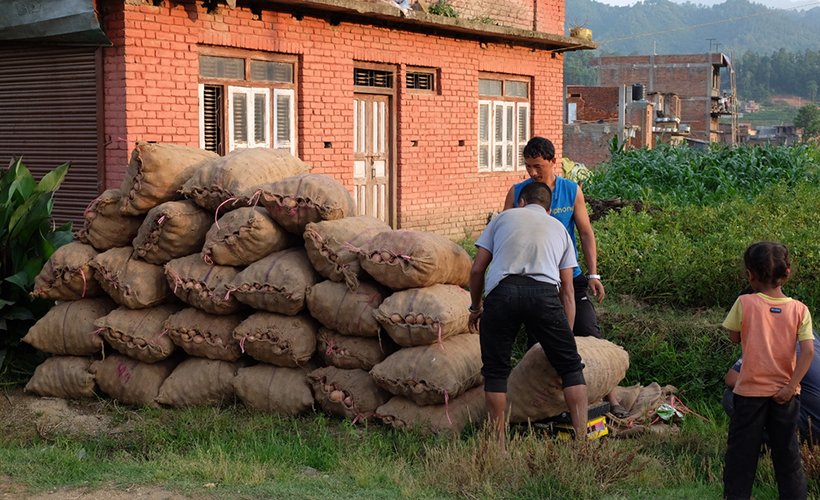 I went to Panauti, a small town of 10,000 people located about 32km south-east of Kathmandu. Steeped in culture and tradition, it is regarded as one of Kathmandu Valley's important medieval sites.
My friend and I stayed with our host, Nirmala, and her daughter, Anita, for a night in their humble abode. They own a small shop selling biscuits and snacks below their three-storey home. Nirmala is not fluent in English (though she could understand our conversations) and as such, relies on Anita to converse with us.
Our accommodation was simple but comfortable. Two bedrooms were made available for us while another room was taken up by an American guest who volunteers with the Peace Corps and had been living with my host for two months. There was one bathroom in the house with a hot shower and western-style toilet.
The kitchen is situated on the highest floor where meals are eaten with the family. For lunch, we were served simple but delicious Nepali food, consisting mainly of rice, dhall, green beans and papad (thin crispy crackers). From the kitchen, the rooftop terrace lies across the landing, providing a great vantage point to take in inspiring vistas. Fields of rice and wheat, and potato plantations lie there as far as the eye can see. This panoramic view becomes even more magical at sunset.
After lunch, Anita took us on a tour of the village. We spent almost three hours walking and exploring every nook and corner. Quaint and historical, Panauti is filled with Hindu and Buddhist monuments, it feels as if the town has been left exactly the way its founders built it back in the 13th century.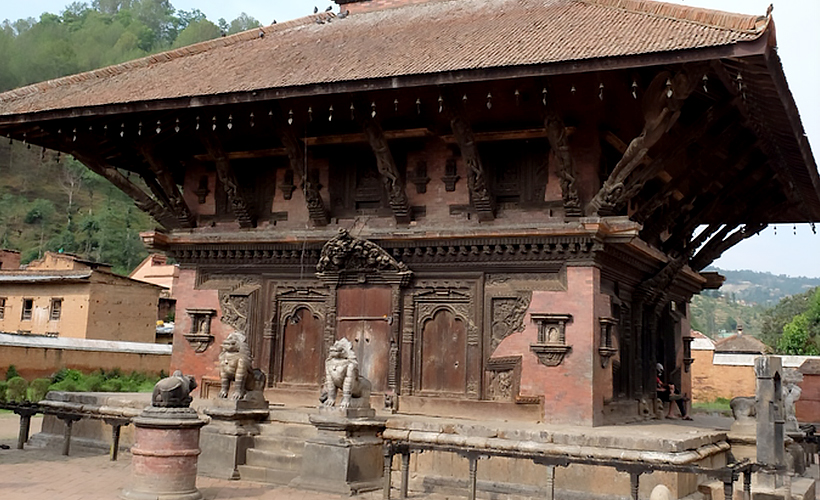 The Old Quarter of the village has terracotta temples decorated with gilded roofs accompanied by wide courtyards with beautifully-carved wooden doors and windows. An interesting highlight of the Old Quarter is the 15th century Indreshwar Mahadev Temple, which boasts of impressive Newari architecture and a three-storey pagoda roof. It also houses the Panauti Museum, where you can view artefacts from around the region and the temple itself.
Back at the house for dinner, our hosts taught us to make puri (unleavened deep-fried bread) by kneading dough balls into flat, circular shapes. I failed miserably in kneading the dough into the correct shape and they ended up looking somewhat like a map of Africa! My friend, on the other hand, did a relatively better job, though Nirmala did help to stretch the pieces every now and then to make them rounder. We concurred that we were simply not cut out for puri-making!
The American guest joined us for dinner, and it was interesting to hear him speaking with Nirmala and Anita in Nepali. Nirmala would occasionally correct him.
There wasn't much to do after dinner. After all, it is a village where the locals go to bed by 9pm and get up as early as 4am. The village is always dead silent, save for the barking dogs that prowl around Panauti's streets and alleyways at night.
Sustaining a future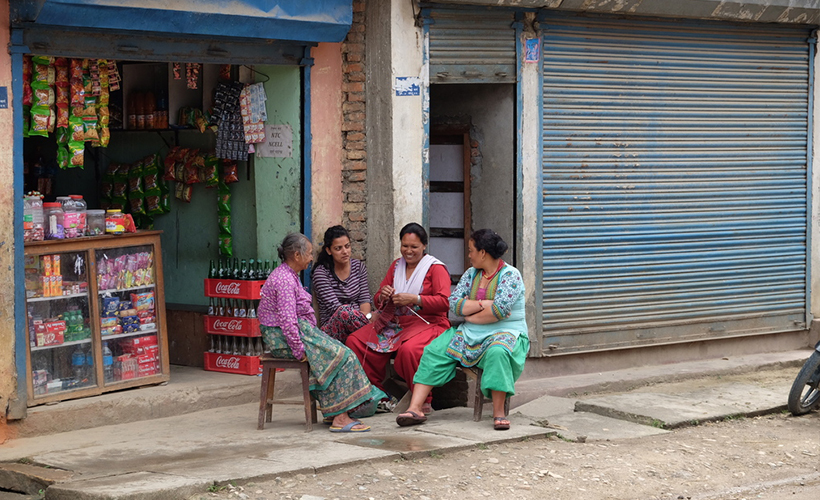 Interacting with the hosts and other locals, learning a new culture, exploring the village… it all added up to a priceless experience. I got all that while staying for just one night, and while it gave me a good glimpse, if you want to make your stay as culturally immersive as possible, I'd recommend at least two nights.
For the local families, especially the womenfolk, the homestay programme has helped them gain more confidence with every new guest they host. At the same time, they are able to generate supplementary income for their family. The villagers have a means to earn a sustainable income while preserving, introducing and celebrating their colourful culture and traditions. In effect then, the programme has helped strengthen the entire village and inspired the villagers to work as a team.
So if you're heading to Nepal and want something beyond the temples and treks, consider a community homestay stint to add meaning to your life as well as those you will meet.
---
 Read our last Travel Tale:
---
Here's your chance to get published on Zafigo! We want your most interesting Travel Tales, from memorable adventures to heartwarming encounters, scrumptious local food to surreal experiences, and everything in between.
They can be in any form and length –short stories, top tips, diary entries, even poems and videos. Zafigo is read by women travellers the world over, so your stories will be shared to all corners of the globe.
Email your stories to [email protected] with the subject line 'Travel Tales'. Include your profile photo and contact details. Published stories will receive a token sum.
Get all the latest travel stories from Zafigo. Follow us on Facebook, Twitter, and Instagram.