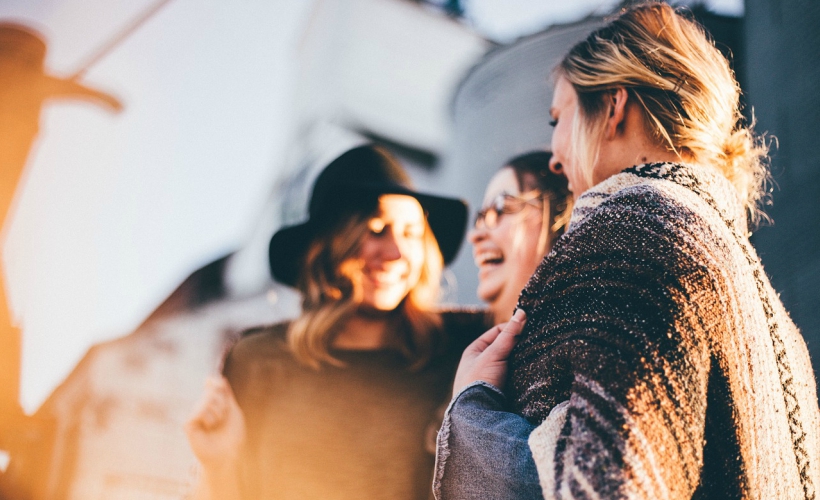 The World Happiness Report is an initiative by the United Nation, which ranks member countries based on variables like GDP per capita, social support, life expectancy, freedom to make life choices, generosity, and perception of corruption. It was loosely inspired by Bhutan, which uses Gross National Happiness instead of Gross Domestic Product as a measure of development – shockingly, Bhutan comes in at a middling 84 out of 157 countries.
Economics, politics, and measurement accuracies aside, we can all agree on one thing: We are all in search of that elusive bit of happiness. And it seems that the Scandinavians have found it as all five countries made it to 2016's top 10 list: Denmark (no. 1), Iceland (no. 3), Norway (no. 4), Finland (no. 5), and Sweden (no. 10). We're already off to a happy start as the list also includes close neighbours Switzerland (no. 2) and Netherlands (no. 7). Here's a happy idea: Visit all seven countries in one big Euro trip!
The best time to visit is the summer months of June to August, though a trip from December to February will allow you to experience Scandinavia in all its wintry, icy glory. Be warned though: Days are short in winter, averaging a mere three to four hours in most areas. Summer, in contrast, offers you bang for your buck as the region experiences long daylight hours – you can easily have 18-20 hours of light in parts of Norway and Iceland.
Here are some things you can do and embrace to find joy in the five happiest countries on 2016's list:
Denmark
Immerse yourself in comfort and culture; head to Denmark's oldest city Aarhus, named the European Capital of Culture 2017 and this year's Region of Gastronomy, plus the enviable sobriquet of the 'happiest city on earth'.
Get your happy on Here you'll find an open-air museum town with buildings dating back to the mid-1500s, lots of fjords and beaches, some of the best food in Europe (this little town has three Michelin-starred restaurants), intriguing museums, art galleries, and cultural festivals, national parks with castle ruins, the best shopping in the whole of Scandinavia…need we go on?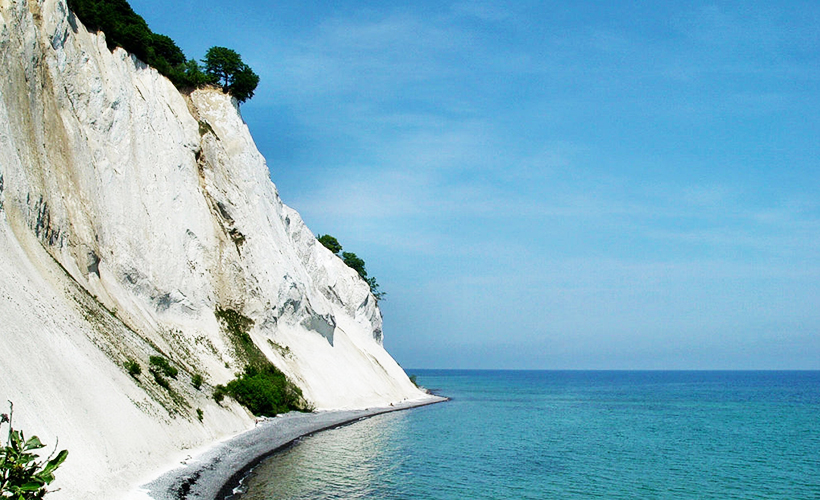 Don't forget to visit the Danish Riviera, the White Cliffs, the many historical ruins, castles, and quaint seaside villages. Also, be sure to catch the 'sort sol' or Black Sun, a natural phenomenon in the marshlands where hundreds of thousands of starlings create migrational formations that seem to block out the sunset.
Embrace Hygge, the Danish way of living which takes comfort and joy in the little, ordinary pleasures of everyday life: A warm cup of coffee, snuggling under your favourite blanket, small talk with your neighbourhood grocer.
Switzerland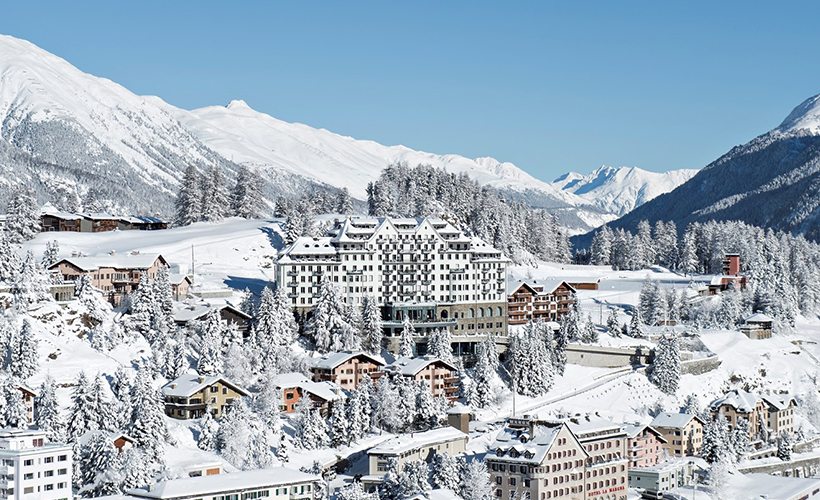 Think Switzerland and you probably picture chocolates, watches, and secret banks. You're not wrong; the Swiss do a number of things excellently – including their climate and natural landscapes.
Get your happy on You can't visit Switzerland without testing the snow. Take your pick from the ski slopes at 5-star luxury resort, St. Moritz, the most expensive ski resort in the world, or the sunny boulevards and equally luxurious hotels in the sub-tropical Swiss Riviera. Enjoy the finer things in life, which includes lots of cheese, wine, and chocolate.
Switzerland is truly blessed by Mother Nature – who among us has not dreamed of retiring in a quiet chalet in the verdant meadows of the Swiss countryside or trekking through the Swiss Alps? It's also a monument to the wonders of man: A trip to Switzerland is not complete without a visit to the surreal Chillon Castle on the edge of Lake Geneva or a train ride across the Bernina Pass at 2,253 metres above sea. This stretch was recognised as a World Heritage Site as an example of extraordinary civil engineering. Be sure to check out the Trift Bridge as well, the longest pedestrian suspension bridge in the Swiss Alps.
Embrace The Swiss are notorious for their dedication to high standards and quality. Aim for the same: Seek to do your best in all that you do, and reward yourself in kind with the best life has to offer.
Iceland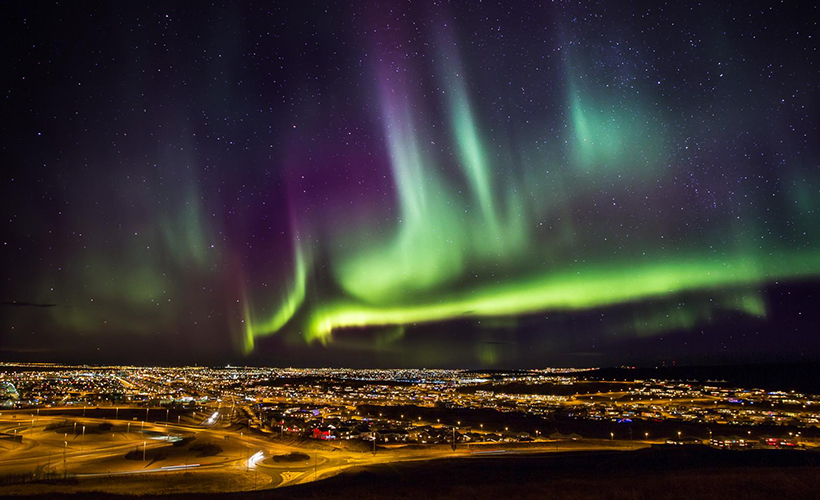 Of course it's going to be cold but Iceland has so much wow factor that you'll find yourself shivering with sheer delight – enough to help you forget that you're being chilled to the bones.
Get your happy on Iceland is paradise for the extreme nature enthusiast. Take a hike on the 53km Laugavegur trail, go skiing or snowboarding, gaze upon volcanoes and geysers, go on a whale-watching tour, dive in the icy waters of the Þingvallavatn lake (which offers some of the best visibility in the world), and catch the Northern Lights, a natural phenomenon which creates luminous green streaks in the sky.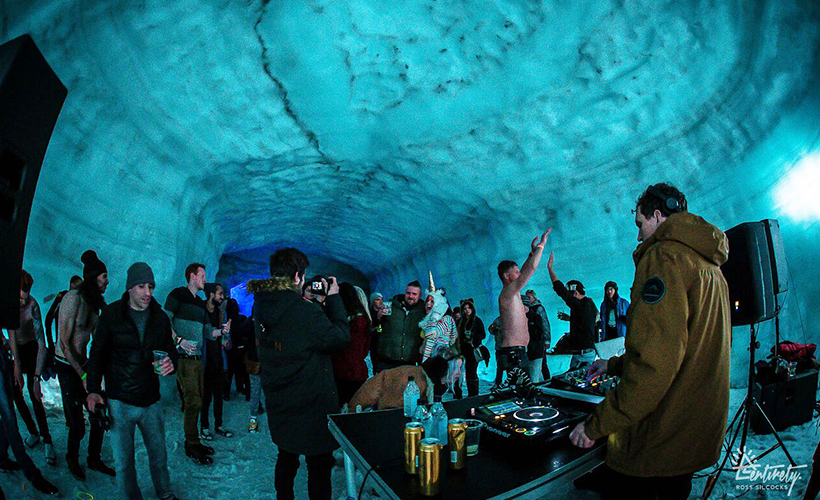 During your down time, indulge in the ominous sounding Black Death or brennivin, Iceland's signature liquor. You can also party it up at the ultra-exclusive Secret Solstice festival which in the past has held concerts inside a live volcano and a glacier. Hey, we did warn you!
Embrace Experiencing nature in all its beautiful and cruel extremes can be life changing. It's no surprise that Iceland served as a backdrop for a large portion of the movie The Secret Life of Walter Mitty, where the lesson was "To see the world, things dangerous to come to, to see behind walls, draw closer, to find each other and to feel. That is the purpose of life."
Norway
To quote the Lonely Planet, "The essence of its appeal is remarkably simple: this is one of the most beautiful countries on earth".
Get your happy on Go on one of the world's most picturesque ferry rides along the fjords, including Geirangerfjord, a Unesco World Heritage Site; visit the beautiful waterfront city of Bergen, also a Unesco World Heritage Site; hike through the iconic trails of Jotunheimen National Park; do a bit of cod fishing around the Lofoten Islands.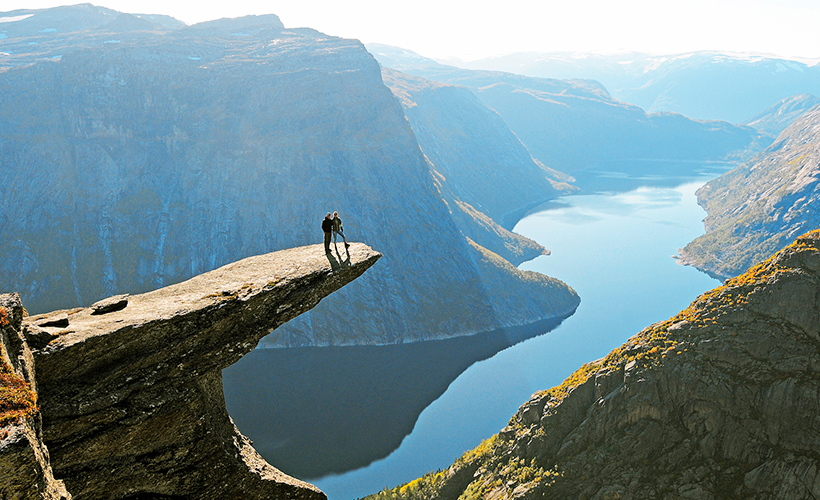 You can also take in a slice of the Arctic at the surprisingly accessible Svalbard where you can watch wildlife in a place that's been certified as a 'sustainable destination'; journey on the nerve-racking mountain roads of the aptly named Trollstigen (Troll's Path); or simply sit back for a train ride on the Oslo-Bergen line for what some have called one of the world's most beautiful rail journeys. Did we mention how beautiful Norway is?
If you're in need of something a little worldlier, the cities of Tromso and Oslo with their many clubs, museums, and art galleries beckon.
Embrace Practise Gå på tur, which basically means to take a walk with no goal except to walk. The focus is on the act of walking and not where you end up – truly the embodiment of 'it's not the destination that matters but the journey'.
Finland
The Finns practise sisu, which means bravery and resilience in the face of adversity. It's probably this way of thinking that has helped them weather oft-severe winters and other challenging environmental elements. In fact, the Finns have made a sport of their natural assets and turned others into art forms.
Get your happy on The Finns do love their water: Finland is known as the 'Land of a Thousand Lakes' – it has 188,000 lakes! You can also climb a frozen waterfall or head to the Yrjönkatu Swimming Hall where you can swim… in the nude.
Race through the snow in a rally car or on a fatbike, ride the world's only sauna gondola at Lapland's Ylläs Ski Resort, dine on reindeer stew at Finland's highest restaurant, Restaurant Kammi 718.
You can also explore its vast stretches of forests where you can claim Jokamiehen Oikeus or 'Everyman's Right', the right for anyone – regardless of nationality – to roam the land and enjoy the bounties of the forest. While in town, partake in Restaurant Day, held every three months, when anyone can set up a restaurant anywhere.
Don't forget to visit the real Santa Claus at his home in Lapland, stay up for the five-day round the clock Midnight Sun Film Festival, or relax in one of Finland's 3 million saunas – it's a national pastime.
Embrace Finland is home to some of world's most bizarre events: Ice swimming, wife carrying, snowshoe football, even mosquito swatting. Here you can live and breathe the 'Everyman's Right' ethos. No matter how strange or different, be yourself.