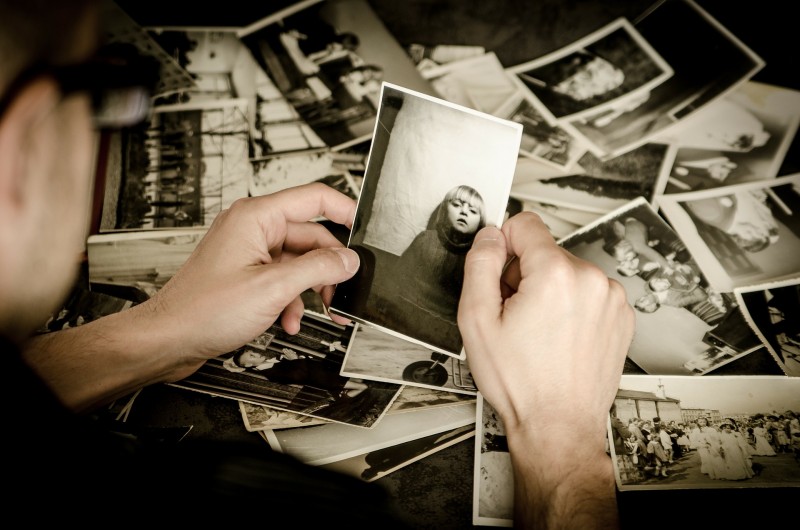 Everyone takes photographs during vacations. Period. It's our way of making permanent all the wonderful things we see while away from home. Whether using SLRs or smart phones, it's hard to find someone not snapping away at what they're eating, the gorgeous sunrise/sunset on the horizon, or the beautiful architectural masterpieces from yesteryear.
But after returning home and showing family and friends a pictorial documentation of your trip, what becomes of those pictures? Most of the time, they're either printed and kept away in boring photo albums that are look at once (maybe twice) a year or lost in digital albums on your phones (or if not backed-up, are lost for good when your mobile decides to go haywire).
So, what do you do with them? How do you keep the memories alive?
First, according to Apartment Theraphy, filter and pick your favourites:
Begin with the end in mind

I love this advice from scrapbooking icon and Project Life creator Becky Higgins. The overarching purpose of doing something with your photos is to make them consumable. So think: how do you want to consume your travel photos? Do you want to walk by an enlargement of your family laughing at your favorite beach as you walk in and out of the back door every day? Do you want a sleek and reproducible photo book of your family reunion trip to Disney World? Or do you want a slideshow of your trip to China to send to relatives and friends? Answering this question of what you want the photos for will set you up for a photo project you will treasure.

Cull, cull, cull

We've all sat politely through someone's unending scroll through an unedited archive of every iteration of mostly mediocre photos. Don't be that person. Even if you think you'll be the only one to ever look through your photos, save yourself the headache—and the disk space—by ruthlessly deleting (yes, deleting) the shots that simply aren't good photos. (There are exceptions, of course, but you get the idea.) Rather than trying to pick the best photos, think of culling as getting rid of everything that distracts from the truly beautiful, moving, and meaningful photos. Beginning your photo project with only the photos you love instantly makes your project less overwhelming and sets you up for success.
Now that you're done sorting, decide how you want to showcase them. Printing and framing them and placing them on walls or on the mantle is a common option (and not a bad one either!). If you're looking for something more artsy to do with them, try out these suggestions compiled by Joyful Scribblings:
Cover boxes with a map from your travels and then store any ticket stubs, photos or pamphlets from your trip in them.

Photo Filled Scrapbook Pages from A Beautiful Mess

I love just about anything Elsie from A Beautiful Mess creates with her photos. She shares some page layout ideas for when you have tons of photos especially Instagram photos.

If you have young kids at home this would be a quick and fun project to do with them. Put items in a large jar or vase such as shells or rocks found on a nature walk. Throw a few pictures in from your trip and you have a vacation memory jar.
Lastly, you could submit your photos to Zafigo Travels: Cover Photo Contest and stand a chance to win travel goodies! Read more here or visit our Facebook page.
Read the full articles at:
What to do with all those hundreds of travel photos,
10 things to do with travel photos and memorabilia
Reposted from: Apartment Theraphy, Joyful Scribblings
Picture credit: FollowPics.Me, Joyful Scribblings, A Beautiful Mess, Pixabay
Articles you may also like:
Instagram travel photographers you need to follow 
23 curious things to notice when visiting Egypt