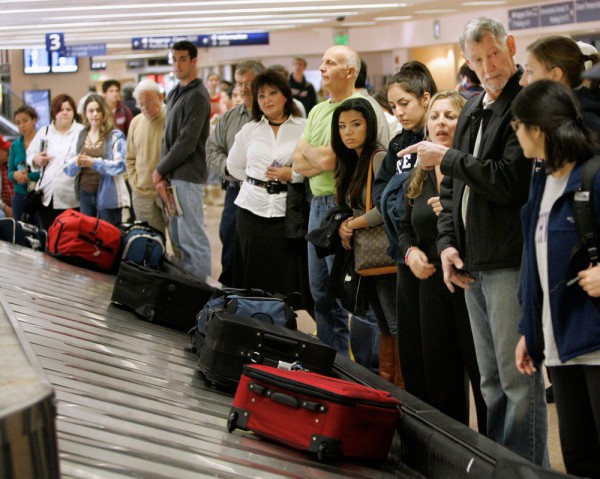 If you're a frequent flyer and have never had to go through the inconvenience of dealing with lost luggage, lucky you! Lost luggage however, is a common occurrence. In the United States alone, one in 150 travellers end up having their baggage misdirected to another city or left behind.
But however convenient it may be to just blame inefficient staff, it is not always the airport's fault for lost bags.
There are a number of ways your luggage can go missing. Adventure Flair makes a list of common lost baggage instances and what you should do in each situation:
Delayed luggage
If your luggage is delayed, try not to panic. Most airlines usually have methods to track the luggage and after all about 99% of it is returned to the owners. If your suitcases are transferred to the next flight, you will probably get them in a few hours. If, however they were sent to the wrong airport, the procedure may take several days. In this case, you must submit a claim and type a phone number and contact address at which your luggage to be sent.
Forgotten bags
It often happens that passengers forget their bags, especially those from shopping at the airport. According to the rules, 21 days should pass before announcing that your luggage is lost. Only after this period can you make a claim for compensation. Most airlines will ask you to make an inventory of the contents in your bag and attach receipts for each item in it (this is why you need to keep the sales receipts!). This is done in order to correctly measure the cost of damage.
When your bag is found, a representative of the airline will bring your lost luggage to the address specified by you. The cases, in which you have to go to the airport to pick your luggage are very rare. In addition, many airlines will recover any unexpected expenses caused by the delay or loss of baggage.
Lost luggage
If an airline loses your luggage you should immediately contact an employee to submit a written claim for damages (for lost belongings). This can be done both at the airport and by mail. Most airlines have a long list of items for which the company is not responsible. This can be jewels, money, family and other valuables.
The best would be if you do not carry such things with you, and if you have to, you better put them in safe hand luggage. Remember that the airline has a great responsibility for your luggage and be sure that it will be found and delivered to your door immediately. Otherwise, the airline will be obligated to reimburse the value of all the items in the luggage.
Baggage items lost before passport control
You've lost your luggage before the check at the airport? Take a deep breath and go to some of the information desks, located in the departure or arrival. There you can fill out a special form for lost items in which to describe in detail all missing things. If your lost luggage or other belongings are found in the meantime, by the airport staff they will be stored for you in the lost and found office.
Read the full article at: What to do in case of lost luggage at the airport?