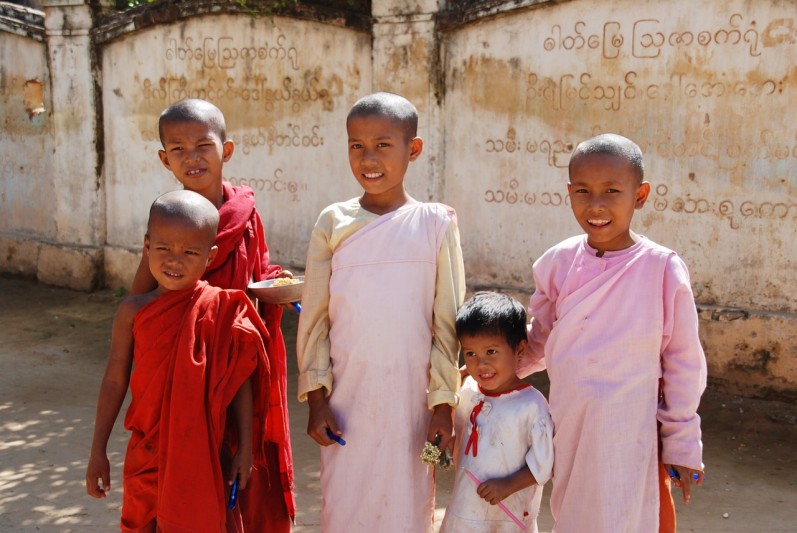 There are many organisations across the globe that look for help from passing travellers, and more and more people are opting to volunteer, be it in environmental or community projects, during their trips. Volunteer travel not only impacts the lives of the people you help but it may alter your own life as well, giving it more meaning. Thus why volunteer travelling is dubbed 'travelling with a purpose'.
The decision to volunteer travel however is not something you decide on a whim. You have to know if it is for you. Idealist.org came up with a list of questions you should ask yourself before taking the volunteer plunge:
Have you volunteered locally? If not, then definitely start here. Get your feet wet as a volunteer in your own backyard by giving time to local organisations, issues, and causes. Consider volunteering in an area similar to what you'd like to do abroad; for example, if you're looking to help build infrastructure overseas, try volunteering with Habitat for Humanity or a similar organisation locally. The important thing is to be comfortable with your role as a volunteer and understand what to expect from the experience.

Have you considered volunteering somewhere else in your own country? Another option to consider before deciding to go abroad is volunteering somewhere else within your own country. Travelling to another region, province, state, or city can provide you with the chance to experience new cultures and volunteer on unfamiliar terrain, all while already speaking the language (or learning additional languages if your country is multilingual) and knowing the currency. Plus it will likely be more affordable to get there. Overall, volunteering somewhere else in your own country can be a great interim option if you're not quite ready to volunteer abroad.

Why do you want to volunteer abroad? Having considered questions 1 and 2, it's now time to explore your motivation for volunteering in another country. What fuels and inspires you? Why volunteering and not just straight-up travel or vacation? After all, your volunteer responsibilities may very well be hard work and you could always garner the benefits of international travel – adventure, cultural exchange, new places and experiences – by vacationing instead. Why spend your time, money, and energy on volunteering?
Once you know volunteer travel is something you want to do, you can start determining what kind of volunteer work you would like to dabble your feet in and where is the best place for you to do so.
John Marshall, author of Wide-open World, has some recommendations for your first volunteer travel experience:
The Osa Wildlife Sanctuary

We stayed with Carol and her crew at this amazing spot, located on the Osa Peninsula, which has been called, "the most bio-diverse place on the planet." Carol raises her orphaned or injured monkeys outside of cages…so we lived in cages, entering the extended monkey troop whenever we stepped outside. Remote, exotic, and pulsing with life, the Osa Wildlife Sanctuary will take you back to nature like no other place you've have visited.

Plan Your Trip: Visit Fodor's Costa Rica Travel Guide

Safe Passage

Founded by fellow Maine native Hanley Denning, Safe Passage strives to support the poor children and their families who work in and around the Guatemala City dump. Tragically, Hanley died in 2007, but her work goes on, with Safe Passage's offerings of early childhood education, adult literacy classes, lessons in social entrepreneurship, and more. They now serve over 600 children, and there are many volunteer opportunities available at this transformative, life-saving organization.

Plan Your Trip: Visit Fodor's Guatemala City Travel Guide

Project Woo

Want to learn to surf? Want to brush up on your Spanish? This cool organization (WOO stands for Wave of Optimism) offers surf tourism in a sustainable way, with a mission to give back to the local communities that support surfers. My good friend Lisa Bisceglia is the Volunteer Coordinator and can tell you all about it. Hit the beach and make a difference!

Plan Your Trip: Visit Fodor's Mexico and Central America Travel Guide
Read the full articles at: Making the decision to travel abroad; 9 ideas for your next volunteer travel experience
Reposted from: Idealist.org; Huffpost Travel
Picture credit: Pixabay, Pixabay
Articles you may also like:
Travelling as a woman: Being safe and having fun
6 reasons why travelling is the best education you can get