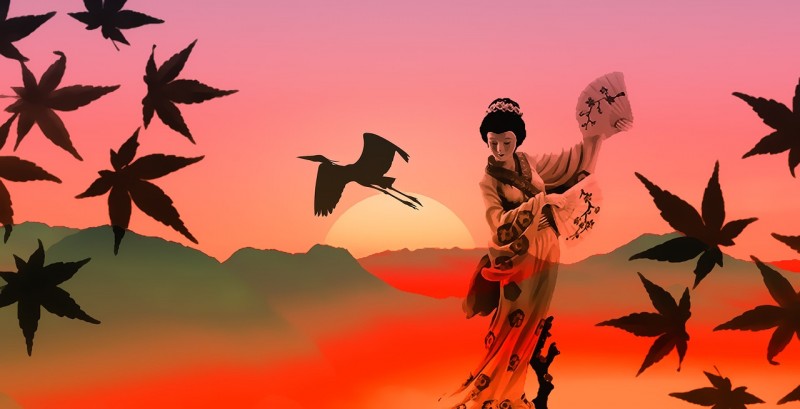 Japan is known for its intriguing mixture of traditional and modern, which has made this Asian destination a top choice for travellers from all across the globe. Travelling in Japan however, is not always cheap, especially if you choose to travel from city to city. But there still are ways for you to save while in this country.
Tsunagu Japan shares some pretty handy tips on how to save cash when travelling in the land of the rising sun. Here are our picks from their list of 38 tips and suggestions, from categories such as transportation, food, lodging and shopping, that we think any traveller would find useful: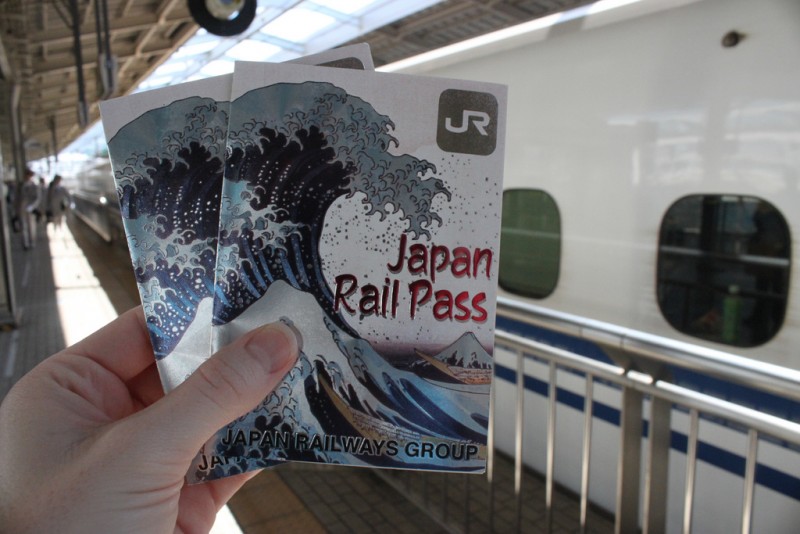 TRANSPORTATION
Utilise JR Passes
This ticket is an essential item for people who want to go everywhere throughout Japan by rail. You can freely use it on railroads and buses owned by JR (there are a few where you can't), and if you use it wisely then it's a very good deal, especially if you want to take the shinkansen. However, if you buy it, there are a few terms and conditions you must follow, so please double check the homepage before you travel. Here are the prices:
Type:
Green
Ordinary
Duration
Adult
Child
Adult
Child
7-day
38,880 YEN
19,440 YEN
29,110 YEN
14,550 YEN
14-day
62,950 YEN
31,470 YEN
46,390 YEN
23,190 YEN
21-day
81,870 YEN
40,930 YEN
59,350 YEN
29,670 YEN
Official Site: Japan Rail Pass
Utilise bicycle rental programs
If you're going to move within a radius of about 5 km in one day, then maybe renting a bicycle would be a good idea. Lately within the big cities, especially Tokyo, bike rental services have been increasing, so if you're interested, you should definitely look into them.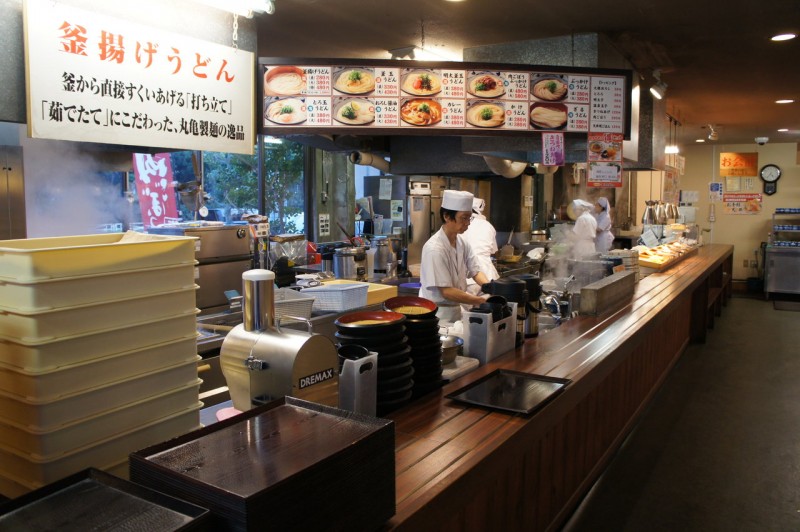 FOOD
Self-serve Udon restaurants
In Japan, there are many udon restaurants where you can choose your side dishes as you order, and lately there's been a huge increase in number. In these restaurants the meal prices are relatively cheap, and there are many chains where if you have the simplest dish, kake udon, you can eat it for less than 300 yen. Among those chains the most famous are Marugame Seimen and Hanamaru Udon. If you've never tried udon, the standard is sanuki udon, so please definitely try it if you get a chance.
All-you-can-eat restaurants
For people who want to eat until they're completely full, it would be good to head for an all-you-can-eat restaurant. There are various all-you-can-eat restaurants, including yakiniku, fruit parlors, hotel lunch buffets, tonkatsu restaurants with free bowls of rice, etc. If you're interested, it might be good to ask your hotel concierge or local Tourist Information desk for more information and restaurant recommendations.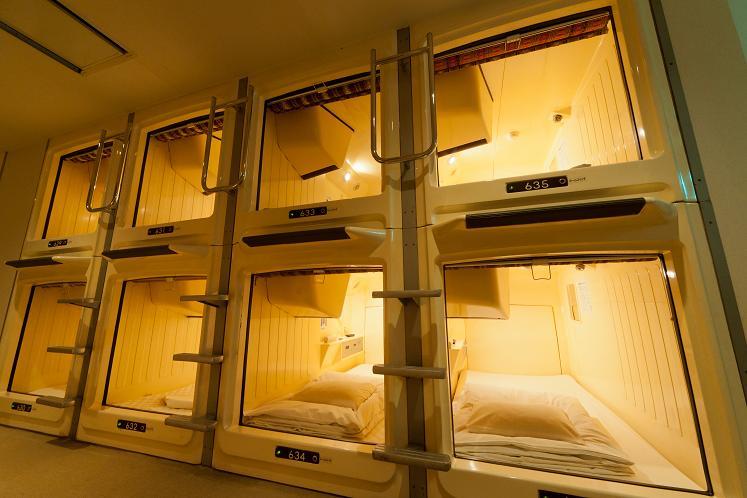 LODGING
Stay at a capsule hotel
The futuristic style of capsule hotels makes it very popular with travellers. At particularly cheap places, you can stay the night for about 2000 yen, so it's definitely recommended for people who want to spend as little as possible on lodging.
Stay at a temple
A long time ago, Japanese travellers that wanted to economise on their trip would often spend a night under the eaves at temples or shrines. Now, thanks to various problems that arose from those travellers and their behaviours, many temple and shrine managers refuse travellers. However, at small temples and shrines in cities, or those out in the countryside, there are places that will give you permission. However, you absolutely must discuss this with the chief priest or the manager first, as well as properly letting them know your name and the purpose of your trip.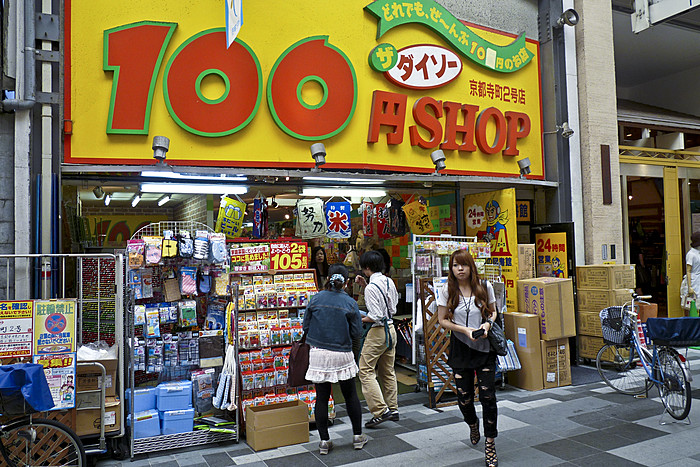 SHOPPING
Utilise 100 yen shops
100 yen shops are shops where you can buy all of their products for 100 yen (around 1 dollar), and is very popular among Japanese people and travellers alike. A wide variety of products are offered here, including snacks, cosmetics, kitchenware, stationery, clothes, and more, so you can buy both emergency items as well as souvenirs here. The biggest chains are Daiso, Seria, and Can-Do. You should definitely stop by one to see what you can find.
Utilise local recycle centers
When you're staying for a long time, you can find necessary items like blankets, clothing, appliances, and other items at local recycle centers for free or cheap. There are also times when you can even get bicycles, so people who are interested should definitely inquire at their local city or ward hall.
Do read Tsunagu Japan's full list on tips to saving money when travelling in Japan at the link below.
Read full article at:
38 Tips to Save Money while Travelling in Japan
Reposted from: Tsunagu Japan
Picture credit:Pixabay, Tsunagu Japan

More from Zafigo:
Tips you should know before visiting Japan
7 tips to make travelling in any country where language is a problem easier
Get all the latest travel updates from Zafigo. Follow us on Facebook, Twitter, and Instagram.