It's not easy to find a hair salon that would suit us personally. Depending on how good or bad your experience is, a haircut can make or break your week. What more in a foreign country.
Rather than risk a botched haircut or damaging hair treatment by looking for a place yourself, Beautiful You has combed through Islamabad and rounded up the best salons in the city with good services, including cuts, styling, and colouring and, at some, spa treatments and nail care.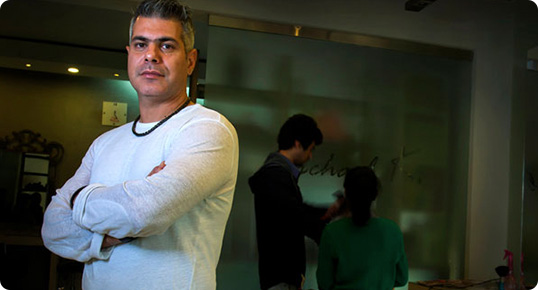 Michael K Salon

Lebanese national, Michael, has a personal fan following for both, his good looks and his skill with scissors and hair colour.

Location: (They have recently moved to a new salon, which is bigger, better, modern and welcoming) House 1A, Street 22 F-7/2, Islamabad

Tel: 0303-589-2134, 051-285-1888

Services: Catering to both men and women, services include manicures and pedicures, haircuts, blowdrys, massages etc.

Recommended: Haircut, blow dry, and hair colour by Michael and his senior stylists.

Price range: $$$

Website:www.michaelksalon.com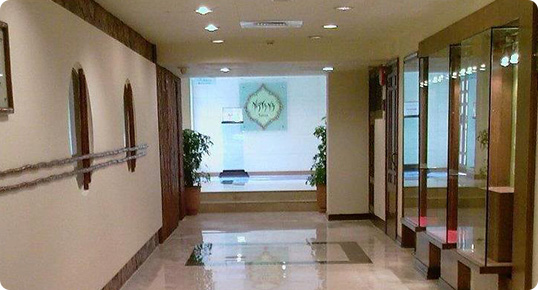 Nirvana at Marriott Hotel

Nirvana has been around for many years and also boasts a standalone spa in Islamabad. The salon at the Marriott is small but efficient, and convenient for those living at the hotel or nearby.

Location: Aga Khan Road, Shalimar 5

Tel: 051-587-8911, 282-6121, Ext. 2753 & 2754

Services: Nirvana is for women only. They provide manicure and pedicure services, waxing, threading, haircuts, head massage etc.

Recommended: Their manicures and pedicures are the best in town!

Price range: $$$$

Website: –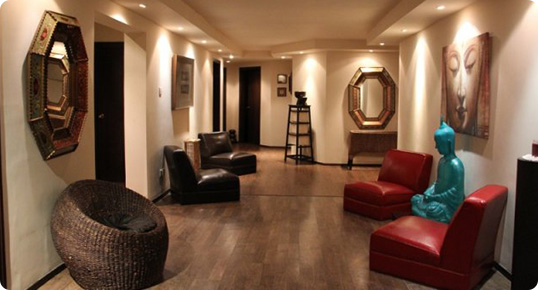 Nirvana Spa

This standalone spa features a restaurant, bakery and gift shop and is the perfect place for a day of pampering and comfort.

Location: House 14, Street 90, G-6/3

Tel: 051- 220-6101, 220-6602

Services: This Thai-inspired spa is for both men and women. They have a decent space for manicure and pedicure services as well as blow dries. Their staircase leads to a large area with rooms dedicated to massages.

Recommended: Their massages! They offer many different kinds of massages such as Shiatsu, Balinese, Swedish, Hot Stone, and Aromatherapy Oil etc. Conducted by trained Thai and Filipino staff, these massages are worth the price tag.

Price range: $$$$

Website:nirvana.com.pk
Toni & Guy Islamabad

Toni & Guy is a brand from the UK and has been around for 50 years! They have hundreds of salons all over the world, and their main draw are the Toni & Guy trained stylists and range of hair products.

Location: (Toni & Guy Islamabad is large and beautifully planned. It is located in the same vicinity as Nirvana Spa.) House 80, Street 90, G-6/3

Tel: 051-282-2261

Services: Hairstyling for men and women including cuts, colour, blow dries. Aside from the usual manis and pedis, they also provide facials using Parisian brand Guinot

Recommended: Haircut from the talented co-owner Juju Haider and their splendid Guinot facials!

Price range: $$$

Website:www.toniandguy.pk
Read full article:
Reposted from: Beautiful You
Picture credits: Beautiful You

Read more from Zafigo:
4 unconventional ways to boost your wellbeing in Bangkok
Relax & rejuvenate in Cairo: 4 best spas for women
Get all the latest travel updates from Zafigo. Follow us on Facebook, Twitter, and Instagram.