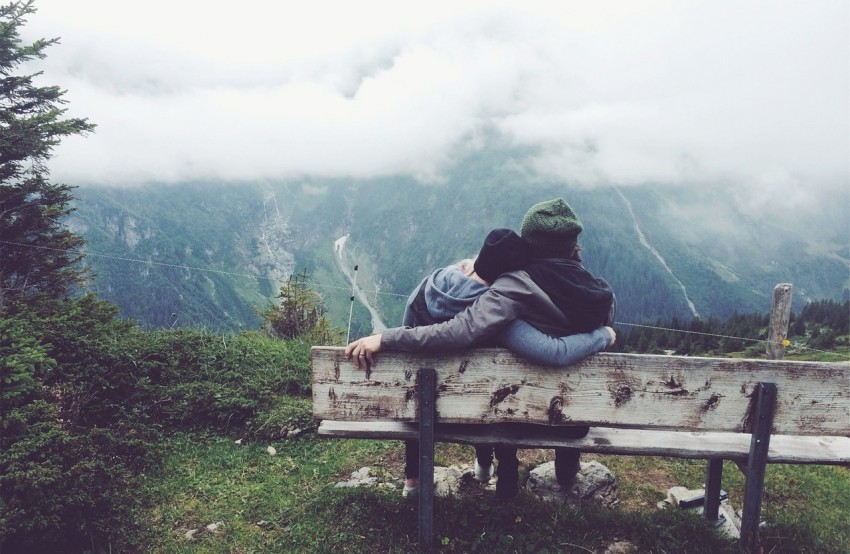 I have to admit, the moment my editor asked me to write about sex in Kuala Lumpur, I wondered about how I should go about writing this article. Do I dive into my inner Carrie and start wondering at the different stereotypes of men (and women) in KL or do I take the academic route and give out stats and figures about pregnancy rates and advocate for safe sex like the responsible virologist that is expected of me?
In all honesty, as a single, Malaysian woman, this topic has always been a taboo, and even too sensitive for some. Malaysia in general can still be considered conservative, and the current dual legal system of shariah (i.e. Islamic) law and civil law practiced in the country means that there exists moral policing carried out by religious officers.
Even in the big city of Kuala Lumpur, there were cases of couples being arrested by religious officers for holding hands and kissing in public, not to mention the possibility of religious officers checking hotel rooms for unmarried couples to be charged for khalwat [1]. Most of these cases involve Muslims, but there were sporadic cases of non-Muslims being 'charged' for such offenses. Those visiting Kuala Lumpur would be best to not be too blatant with their public display of affection with their significant other; nonetheless, also be heartened that love, and sex, does exist in KL.
1. Dating
Like New York, KL has its own share of Mr Big and Aidan, and many more in between. Popular apps like Tinder and OKCupid can be used in KL, and being a big city- there is a mix of locals and foreigners alike.
Those looking for speed dating can keep an eye out on Facebook or TimeOutKL for venues holding such events, with an initiative called "Halal Speed Dating" in the works to cater specifically for Muslims. Those who are in town for work can rely on Lunch Actually, a Singaporean based app which also caters for those in KL, for a minimal fee.
Those who prefer the more traditional way of dating can frequent spots like Havana and Nagaba in Changkat Bukit Bintang; La Bodega Vino y Tapas Bar on Telawi on Thursdays for their Ladies nights or Waikiki in the heart of Petaling Jaya. Of course, there is the "by-way-of-introduction" dating, and going to couchsurfing gatherings, local events or connecting with friends locally to introduce one to the local scene are also applicable.
2. Safe sex
Contraception can actually be purchased over the counter in most pharmacies and even convenience stores like 7-Eleven in KL. Further, certain NGOs also provide free condoms in their efforts to manage transmission of sexually-transmitted infection (STI) and HIV, most prominently the Malaysian AIDS Council (MAC) in Sentul and the PT Foundation located in Chow Kit.
However, for those looking to responsibly have a bit of fun, most types of condoms are available in local pharmacies, with latex-free condoms available at the local Caring Pharmacy chains and some pharmacies stocking female condoms.
These non-regular exceptions might require one to ask the pharmacist on duty instead of purchasing off the shelf, though. One can also purchase contraceptive pills at local pharmacies, with Yasmin, Marvelon and other generics available.
3. Emergency contraception and reproductive health
Most pharmacy chains also stock morning-after pills like Postinor, with the stipulation that you need to be the legal age of 17 to be able to purchase these without prescription.
One is also able to walk into any O&G department at public hospitals, and public health clinics ran by the National Population and Family Development Board called "Klinik Nur Sejahtera" for a nominal fee for medical advice on contraception; as well as other private GPs.
There are also private clinics that do not discriminate or stigmatize against female sexuality. These include the Bangsar Women Specialist Centre (Dr Kamaljit) or the Fetal Medicine and Gynaecology Centre (FMGC) located in Jaya One, Petaling Jaya.
You can also consider getting the HPV vaccination (either Gardasil or Cervarix) at these locations, and treatment for urinary tract infection (UTI) and other sexual-related predicaments in addition to getting Intrauterine Device (IUD) or Implanon inserted for long-term contraception.
Love and sex are the two most desirable wants of human beings, and it can be either easy or complicated in any jungle or city in the world. KL is no exception, where heartbreaks happen often but romance never fails to lift up one's heart, too.
Any chance encounter and any space in KL has the possibility of turning into something romantic, it all depends on chemistry and connection with the locals or foreigners you meet. One can fall in love with that special someone in KL, or one can fly in and out the city, or spend a lifetime living in KL being single; but there is always hope for love. Either that, or you will fall in love with the city itself.