Travelling to a new city can be very intimidating. You don't know the language, customs, or culture. As you start to prepare for a trip, you inevitably hear past travellers' complaints about the weather, food, or various experiences of cultural clashes. Luckily, for most visitors to Bangkok, these things are all part of the charm of experiencing a rapidly growing, metropolitan Asian city.
To make the most of your trip and to help calm some of the nerves you may be feeling about exploring a new place, learning about some of the common scams in Bangkok and Thailand can help fortify you and help prevent you from returning home and telling stories of fraud or deception to your friends looking to visit Thailand.
For example, Bangkokscams.com was created to list some of the most common scams in Bangkok and Thailand and to provide tourists with a place to share some of their own stories to help future visitors. Although the very existence of a website dedicated to sharing warnings about scams makes to seem like this is a significant problem, the reality is that scams are common in every city and a little bit of awareness goes a long way. To highlight how some of the scams can catch even the most seasoned of travellers, the Globetrotter Girls posted a piece on getting scammed in Bangkok in 2012. While a few years have passed, the lessons they learned are still very relevant for any visitor to Bangkok.
The Globetrotter Girls begin, humorously, by admitting that a lack of awareness (even in the age of digital travel websites like theirs, ours, and many others) was the first mistake.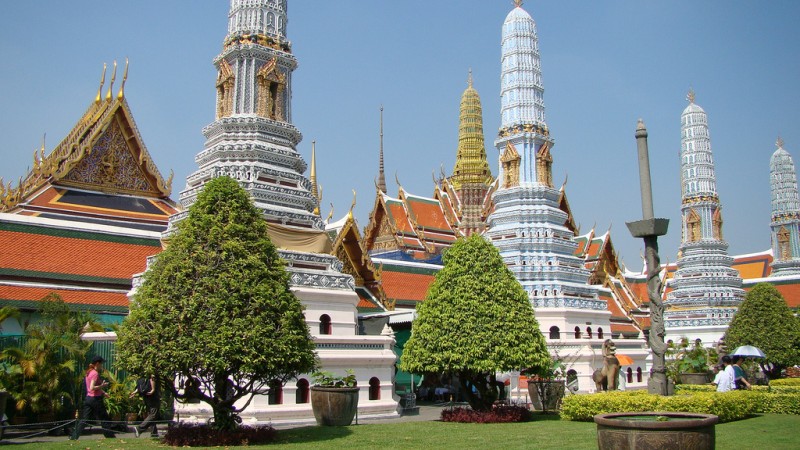 We avoided them in Mexico, outsmarted them in Central America and other than a bank card being cloned at an ATM in Panama, the first 18 months of our nomadic travels had been entirely scam free. Until we got to Bangkok, that is – on our first day no less.

Our egos are still bruised and it has taken us a few months to sit down and actually write about this because we still feel stupid about how it all went down. But the fact of the matter is – we got soft. We had just done our massive U.S. road-trip, landing safely in Chicago amongst friends and family afterward. Before that there were the three months in Europe and seven weeks in Canada. Surrounded by the safe and familiar, we had let our instincts do most of the planning during the past six months.

Not only did we get soft, we also got lazy. We've told a few friends about this scam ordeal long before we decided to write about it publicly, and everyone said the same sort of thing – that this could have happened to anyone. To a certain degree, they are right. Plenty of people fall for scams when arriving in Bangkok. Hell, there are even websites entirely dedicated to informing travellers about it – like www.bangkokscams.com and the chapter on scams on the Wikitravel Bangkok section.

Did either of us take the time to read those websites? No. What about the Dangers and Annoyances section of the Bangkok chapter in our Southeast Asia Lonely Planet? Nope.
Unfortunately, they were caught up in a number of scams during their first few days in Thailand, including trusting a stranger when he says the Grand Palace is closed, getting caught up in the sweet-talk of the tuk tuk driver, and getting scammed even as they leave the city.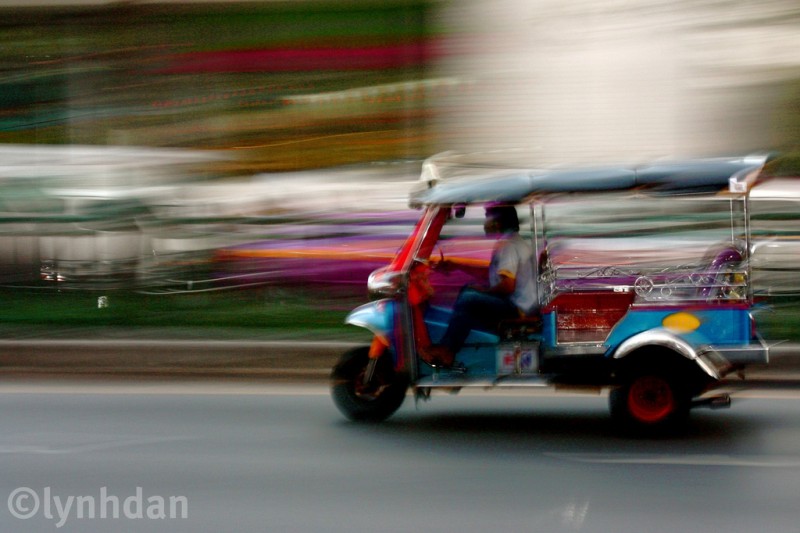 Their story begins with probably the most common scam in Bangkok – "the Royal Palace is Closed Scam":
"Where you go now?" He asks us this nonchalantly and we answer that we are going to the Royal Palace. "Oh, no, Royal Palace closed this morning", he explains. "Only open in afternoon". Reacting to our sad faces, he assures us he knows some fantastic Buddhist temples that we should check out instead. "Take a tuk tuk to get around" he said, and then, leans in and says – only tuk tuks with blue license plates. These are government regulated, he explains, and only charge 20 Baht. 20 Baht, we think? That's…60 U.S. cents. For both of us – all morning. Yay! We're in South East Asia and travel is finally cheap again. Our new friend circles the temples on our Bangkok map and stops a tuk tuk, explaining to him in Thai where to go. We can't believe our luck. What a nice guy.

Away we sped, this time the driver explained that, in order to get a free government gasoline credit, he had to take us to a jewellery store and a tailor. We didn't need a suit, but were still plenty giddy,and so we walked in and out of both stores, thinking we are doing this guy a favour. Then, it's on to the next temple. Inside, a man is sweeping up and starts up a conversation. Looking back now, it is the exact same conversation template from this morning. "Where are we from (oh, Germany, my cousin…study in Germany, football, Deutschland!)? How long have we been in Bangkok? Where are we going to next?". Then he lets us in on a little secret. "Don't waste your time at these tour agencies for tourists". He knows an office where only local Thais go to buy tickets – "cheap cheap".

Well, now he has pushed our hardcore traveller button. Only locals go there? Cheap cheap? Forget the hunger rumbling in our tummies and our jet lag. We're on our way there! He tells the tuk tuk driver where it is and off we go.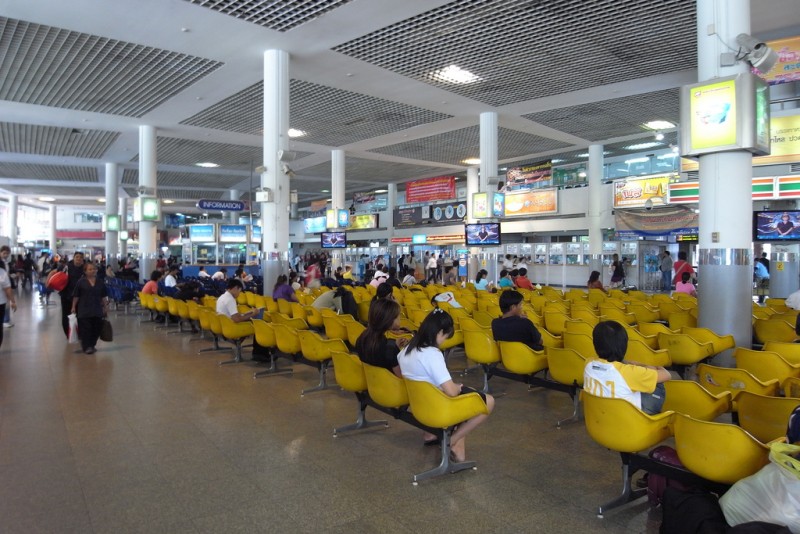 You can only imagine how much worse things got from there.
To read more about the rest of their first day in Bangkok and their full (unfortunate) story of being scammed by tuk tuk drivers, tour agencies, and bus companies, check out the full blog post below.
Read full article:
Reposted from: Globetrotter Girls
Picture credits: Flickr, Flickr, Flickr

More from Zafigo
 Bangkok City Guide: Dangers & Annoyances
The 10 must-see places in Bangkok
Get all the latest travel updates from Zafigo. Follow us on Facebook, Twitter, and Instagram.