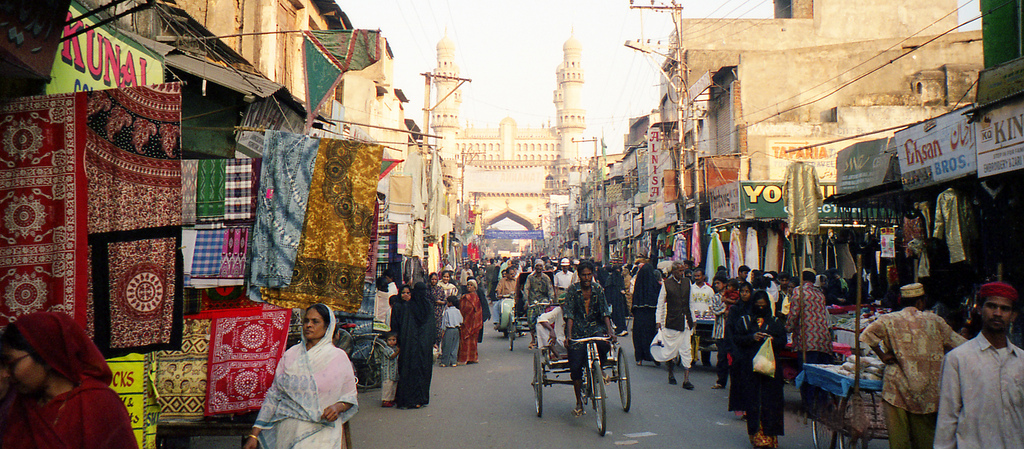 From innumerable conversations conducted over a cocktail or coffee, I know tales of my female friends' experiences in the city, both the simple joys as well as the outrageous adventures. To some, the streets of Delhi are for them to own. To some, the dissonance with the constant reality of being looked at is enough to live in a perpetual state of heightened awareness.
Which is why it's so refreshing to hear about how it looks from the outside. I liked this article from Happy Trips about how a foreign visitor has done India her way, and couldn't be happier.
Here are a few excerpts we pulled from the article:
Realise that much of India is still a traditional society, and in certain parts of society the genders do not mix. Many of the men in India are just not that sophisticated when it comes to flirting and dating, etc. Obviously, there are lots of educated and well-travelled men in the modern metros, like Delhi and Mumbai, who understand the signals we take for granted in the west. But lots don't and will take your friendliness as an open invitation for sex. Err on the side of caution.
Our city guide touches briefly on the subject of romantic interludes, and weighing the thrill of an overseas tryst against the uncertainty of, shall we say, not speaking the language? This article explains it from a visitor's point of view.
…wearing Indian clothes is a bit controversial among my Indiaphile friends. Some say it just draws more unwanted attention; others say it draws respect and protects you. I am in the second camp. I am a big believer in the "when in Rome" philosophy of travel.

Not only do I wear Indian clothes, but I also wear Indian jewellery, and tell people I am married to an Indian man and that I live in Delhi. The family is the strongest social structure in India. As the wife of an Indian man, I am perceived as Indian, as part of the society—an insider—and even more importantly, as someone whose movements are probably closely tracked, and who will be missed. I feel my gold Indian ring draws a veil of protection around me … it works for me.
Personally, I don't agree with the strategy of wearing Indian or pretending to be Indian – I think you don't need either to be welcome here, and I strongly believe you should be who you are, proudly, at all times. (Unless of course you're assuming a pretend personality because it's your only chance to do so, and nobody can deny that that can be its own sort of fun!) Wearing Indian clothes and jewellery should be a personal choice, and a sartorial adventure that I couldn't possibly support any more than I do, just because India has such beautiful stuff to play with. But of your own volition and not of necessity.
Everything is done via text meesage, including train tickets and manicure appointments. You can buy a cheap phone, or get a SIM card for your regular phone, when you get to India. Prepaid rates are very cheap. Just make sure you have a copy of your passport and Indian Visa, and a passport sized photo with you when you go to the store to get the phone or SIM card.
Lastly, we agree on this – ALWAYS carry your mobile phone, and like I always say, never leave your charger behind.
Read Happy Trips full article at the link below.
Read full article:
My top tips for women travelling in India
Reposted from: Happy Trips
Picture credits: Flickr

Read more from Aditi
More from Zafigo:
Travelling to India for the first time
5 homegrown Delhi designers to shop from
Get all the latest travel updates from Zafigo. Follow us on Facebook, Twitter, and Instagram.