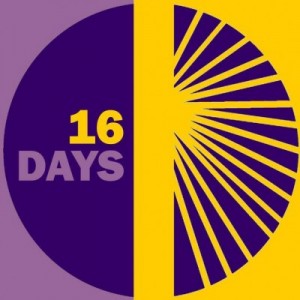 The International Day for the Elimination of Violence Against Women on 25th November 2015 is the start of a 16-day activism campaign to raise global awareness on the violence endured by women and girls all over the world. The 16 Days campaign, which will end on Human Rights Day (10th December 2015), has been held every year since 1999.
For those who are unaware of the events that lead to this campaign, here's a quick introduction:
The International Day for the Elimination of Violence Against Women was started in 1999 to commemorate the Mirabal sisters, political activists in the Dominican Republic who were assassinated on this date in 1960 for opposing dictator Rafael Trujillo. The three sisters started an anti-Trujillo group called the Movement of the Fourteenth of June, named after a massacre reportedly ordered by the dictator. – Time.com
Since its inauguration in 1999, many organisations have shown support by holding events in conjunction with the campaign, aimed at highlighting statistics that show an estimated one in three women will suffer sexual or physical violence in their lifetime.

UN Women has made a call for the world to join the Orange the World: End Violence Against Women and Girls campaign by sharing photos, messages and videos on social media, depicting how you orange your world, using the hashtag #orangetheworld.
For more information on the campaign, visit:
Website: UNWomen.org
Facebook: facebook.com/SayNO.UNiTE
Twitter: twitter.com/SayNO_UNiTE
You can also download the UNiTE campaign toolkit here.

Get all the latest travel updates from Zafigo. Follow us: