And by that, we don't mean that critical device to help elevate the vehicle when your plans get deflated along with your car tyre.
This story is about three girls who set out on a road trip, from the southern most point of India right till the top of the country, driving the entire distance in their fiery orange car. In a country not exactly touted for safety, driving through unfamiliar territory and the shifting cultural attitudes that shade India's various states was by all means, a bold plan.
Reservations? Yes. Concern from family? Of course. Protests from pretty much everyone who heard about their plans? Most definitely.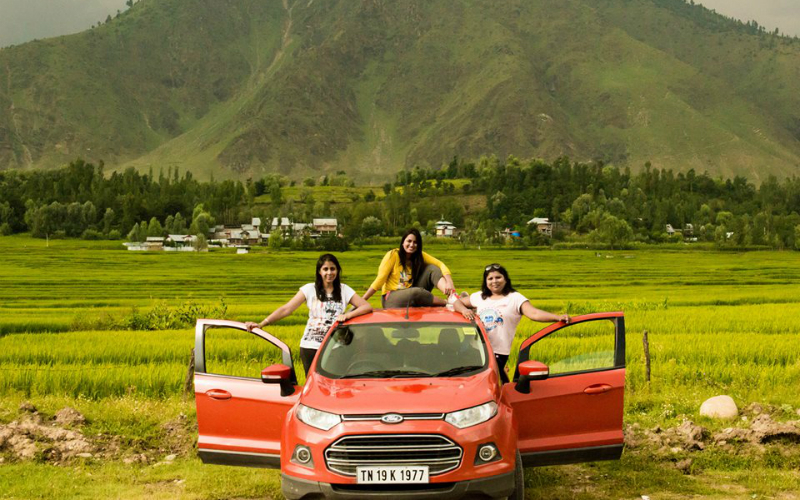 But these ladies were intent to go as far as their car and their will would take them. Here's what they learned during their journey:
They went prepared for the worst and came back with lots of positive memories and myth-busting experiences. "We knew when to keep a low profile and we did that across the Madhya Pradesh and secluded belts. But other than that, anyone who heard our story would be impressed instantly. The Nagpur traffic police stopped us for checking and after hearing our story, he had the biggest smile on his face. We got so many 'Shaabash betas' on the way and everyone wanted to help out in some way or the other," she said.
Read their full story at the link below.
Read full article:
On an Epic Road Trip, These Three Women Drive the Length of India
Reposted from: Vagabomb
Picture credit: Vagabomb

More from Zafigo
Tips for staying healthy while travelling in Asia
An overland adventure from Singapore to Myanmar
Get all the latest travel updates from Zafigo. Follow us: